Upgrade Kit for Envoy Lane Machines
ENVOY+ is the ultimate overhaul for Envoy lane machines. Purposefully designed to improve reliability, ease of use, and aesthetics of Envoy. The ENVOY+ Upgrade Kit consists of: two 10.4" Android based touchscreen tablets, a new set of black covers, and the necessary adaptor cabling, shims, and hardware for installation. This kit gives you the look
... read more
ENVOY+ is the ultimate overhaul for Envoy lane machines. Purposefully designed to improve reliability, ease of use, and aesthetics of Envoy.

The ENVOY+ Upgrade Kit consists of: two 10.4" Android based touchscreen tablets, a new set of black covers, and the necessary adaptor cabling, shims, and hardware for installation. This kit gives you the look and feel of our best-selling MAX lane machine, but in a package that is compatible and specifically designed for current Envoy owners, and at a fraction of the cost of MAX.

Your center might not be ready to upgrade to a MAX lane machine, and that's alright. We designed and built your Envoy to last. But we live in a world of touchscreen devices, you should expect nothing less installed in your lane machine.
What the Upgrade Does
Replaces the GUI and the E-Run with two touch screen tablets.

Eliminates GUI issues and improves reliability.
Adds no new functions to the Envoy - all Envoy functions remain the same.
Cleaner pressure switch is no longer used, the switch will be disabled with included jumper.

Intuitive function controls – touch screen vs GUI arrow keys.
Removes the need for handle keypad controls - only the Green "GO" button on the handle will be used after the upgrade. Arrow keys will be disabled.
New Midnight Black Covers add to the appearance of the Envoy and brings attention to the investment made by the center for its customers. The new Midnight Black Covers are contoured to give precision fit and finish to the ENVOY+ tablet.
Value increase to current Envoy.
Upgrade Kit Contents
Two (2) ENVOY+ tablets
Two (2) ENVOY+ side graphics
One (1) Complete left hand top cover (Midnight Black)
One (1) Complete right hand top cover (Midnight Black)
One (1) Cable adapter for tablet to keypad
One (1) Cable from enclosure to tablet
One (1) Combo drill and tap bit (#10-24)
Two (2) Bump stops
Six (6) Top cover shims
One (1) Cleaner pressure jumper
Two (2) Square bumpers (0.23" thick)
One (1) Tablet power cable (115V & 230V)
Part Number: R8-040000-206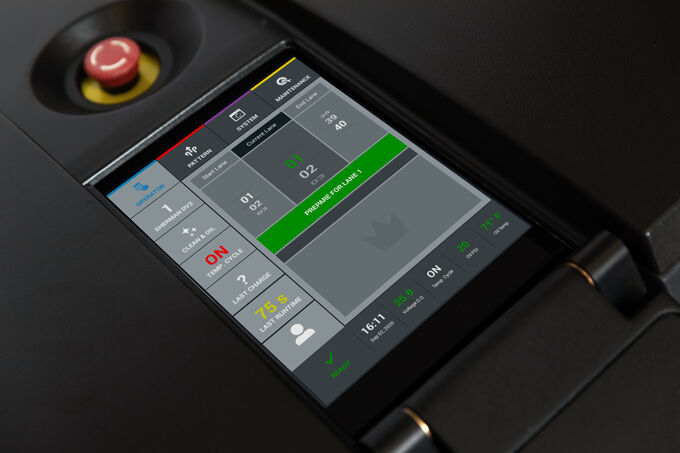 User Interface
ENVOY+ features a 10.4" Android-based touch screen tablet that is easy and intuitive to use. This is the same functional and durable tablet used in Brunswick's SYNC™ scoring and management system. The tablet features a large screen with easy-to-navigate main menus across the top and sub menus on the left.
Superior Pattern Control and Management Software
ENVOY+ comes pre-programmed with high-performance conditioner patterns that can be graphically display and easily customized. Paired with the Brunswick Pattern Manager software it is easy to create your own pattern library and transfer patterns to the machine as well as make backups of the machine log files and data.
The Brunswick Pattern Manager is a program developed specifically for Direct+ Technology users. It allows you to easily manage your patterns and download them to your lane machine. Included in the Pattern Manager is the Pattern Editor which allows you to create new or edit existing patterns. The log files enable you to see how the lane machine is being used each day. Patterns can be downloaded from the Brunswick Pattern Library to your PC for use in your Brunswick ENVOY+ lane machine.
Download the Pattern Manager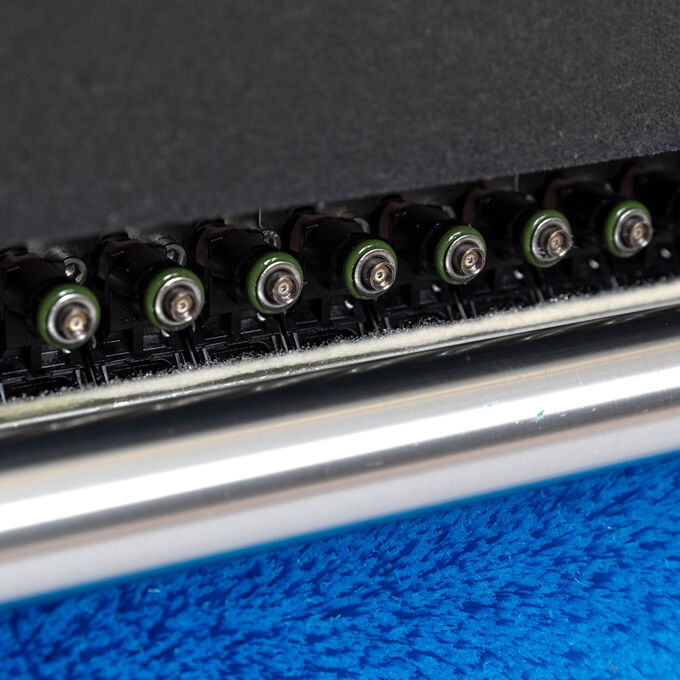 Direct+ Conditioning Provides Unrivaled Consistency
Patent numbers 7,014,714 and 7,611,583
ENVOY+ features our patented Direct+ Conditioning system, which applies the oil with 39 individual injectors – one for each board. This board-by-board approach ensures precise delivery onto the lane, exactly where you want it, regardless of topography. The result is superior pattern consistency with no zigzags or multi-component transfer systems to blur the results.
With Direct+ Conditioning you know the right amount of oil is on the lane. Oil application is computer controlled by varying the injector pulse rate, not the speed of the machine.
The on-board heater warms the conditioner to 80ºF ensuring consistent application, while the buffer brush tapers for smoother transitions.
The PBA® counts on Direct+ Conditioning to provide consistent patterns for the very stringent requirements of the PBA Tour. The Direct+ Conditioning system has been used for every PBA Tour event since 2006.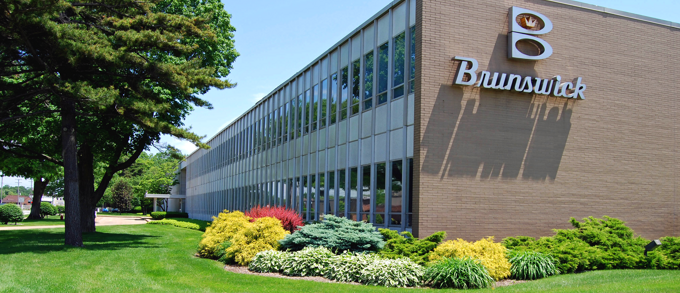 Made in the USA
The MAX, ENVOY, ENVOY+, and A22 lane machines were engineered by Brunswick's team of experienced engineers and technicians at the world headquarters in Muskegon, Michigan. Assembly, final quality checks and shipping also occur at this location.
Center Maintenance Catalog
Brunswick's comprehensive center maintenance products and supplies have been trusted by center owners for generations. Explore our maintenance supply catalog to find the next solution for your center's care needs.
Download