Sync® Prima™
The next generation of the industry's fastest-growing scoring and management system.
Start a Change Reaction.
Sync Prima continues to deliver on Brunswick's vision to provide the ultimate bowler experience while driving profitability, reducing risk and making life easier for center owners, expanding on the transformative effect of Sync Invicta™ with an array of new and enhanced features that elevate the guest experience while improving operational efficiency and profitability.
Consistently delivering an engaging and entertaining experience is the key to keeping guests on-site longer, returning more often, and spending more per visit. The demand for engaging, entertaining social interaction in a safe environment continues to accelerate the adoption of mobile technology and other self-serve options. Prima leverages the latest technology to deliver the convenience, personalization and peace of mind your customers expect in a way that makes them all feel like VIPs. You and your staff will be delighted with how these powerful business tools also streamline operations and improve profitability.
Schedule A Demo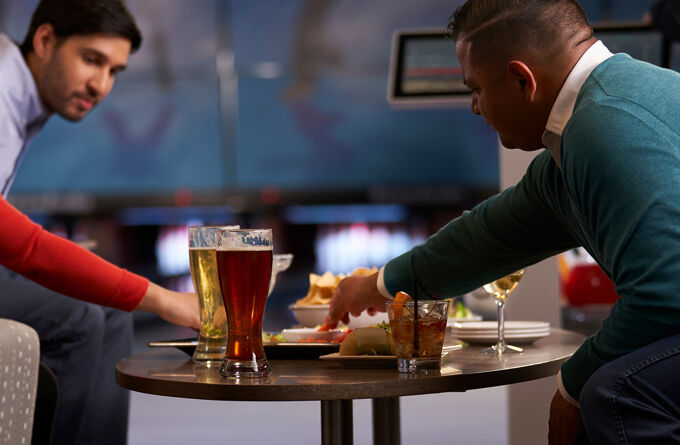 Outstanding Service for Every Guest, Every Time.
Consumers today want what they want, when they want it. But, not everyone wants the same thing. With Sync Prima's enhanced customer service features guests can choose their desired service experience and you can be confident your staff has the tools they need to deliver every time.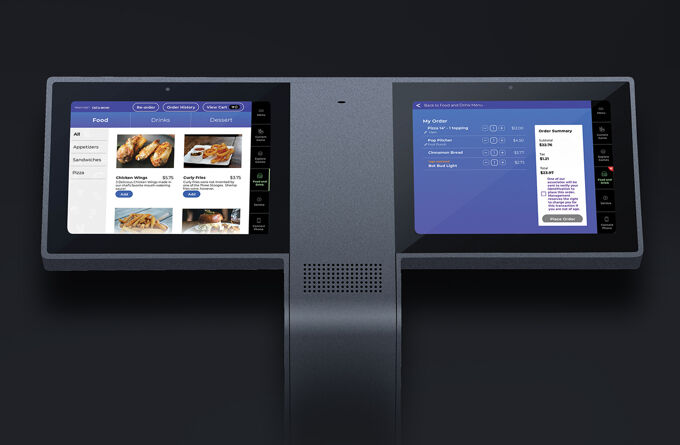 OrderNow
OrderNow provides lane-side on-demand food-and-beverage ordering from the scoring tablet. Bowlers can easily access your full menu in a highly visual and interactive format to order and reorder as they choose.
Learn more about OrderNow.
OpenLane®
OpenLane®mobile app increases customer engagement by making it easier and more rewarding to stay connected with your center. Users can sign onto waitlists for bowling, restaurants or other attractions, track and share scoring achievements, earn reward points based on spend and activity, and access exclusive specials and coupons. OpenLane leverages Brunswick's mobile scoring control patent to create an experience that is exclusively available to Sync centers.
Learn more about OpenLane.
Online Ordering
Thanks to Online Ordering, guests can enjoy their favorite menu items on-demand from anywhere. Online Ordering features an intuitive user interface that makes ordering takeout a piece of cake. The integration with Sync POS and direct processing to remote order printers ensures that your staff will be able to process the incremental orders accurately and efficiently.
Learn more about Online Ordering.
FloorPlan
Floorplan is another new feature developed to streamline F&B services. Floorplan is available at the desk, as well as, mobile POS and allows you to create a customized restaurant and center layout that highlights table status to facilitate faster table-turns.
Learn more about Floorplan.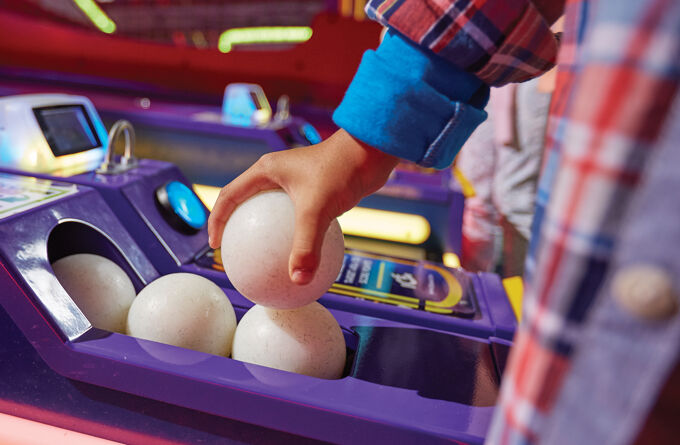 Fully-integrated Cashless Experience
Whether it's convenience or peace of mind your customers seek, they will love the enhancements we've made to the Intercard interface in support of cashless operations.
Learn more about game card transactions.