Revolutionary Products: Unleashing Future Innovations!
Here are some things we've been working on for you in 2023!
Time To Talk Bowling?
We're ready when you are. Find one of our expert team members nearest you for your project or center care needs.
Not All Pinsetters Are Created Equal
Bowling is the #1 active entertainment activity in the world, with strong appeal across all demographics. Entertainment centers, restaurants, and arcades around the world are leveraging bowling and one of the best-selling brands to bring in real revenues and additional customer segments.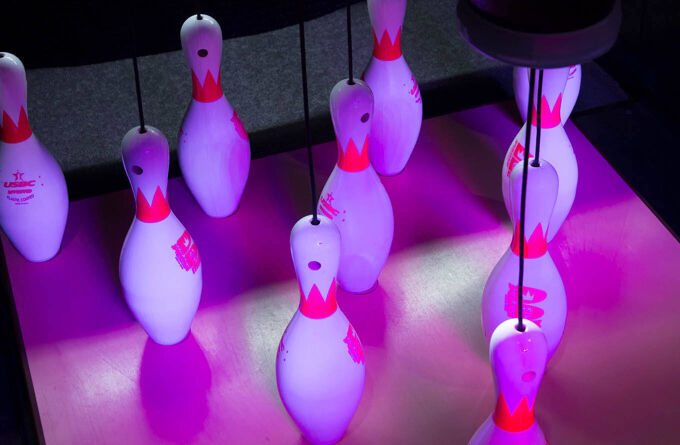 Boost ST String Pinsetters
Brunswick's Boost ST string pinsetter incorporates advanced sport technologies to elevate performance, safety, operational efficiency, and the bowler experience. Different by design, the USBC-certified Boost ST is the only cloud-enabled string pinsetter built to last and adapt as business needs change.
Learn More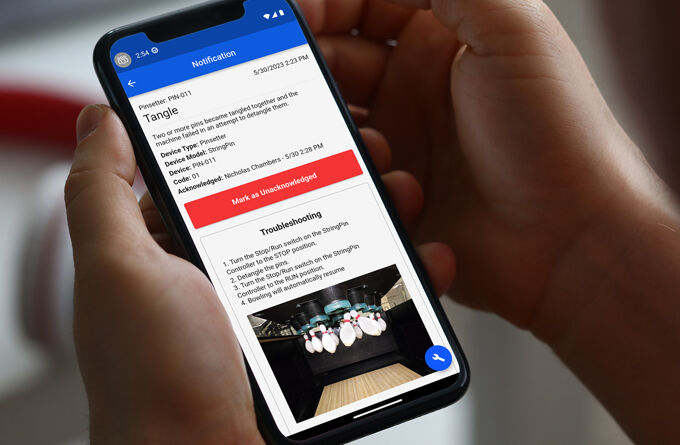 Pronto Center Operations App
The Pronto operations app provides your staff with real-time pinsetter operational alerts and troubleshooting, saving time and ensuring optimal performance from your pinsetter. Cloud-based data tracking allows access to critical performance reporting from anywhere.
Learn More
Nitro LED Lighting
Brunswick's all-new Nitro LED Division Lighting and Pin Deck Lighting is the industry's only cloud-based lighting system. Nitro features 759 individually programmable, multi-colored LED lights per division, displaying every color in the spectrum to create an immersive, center-wide light show. Fully loaded with explosive preset dynamic effects and shows, the user-friendly Nitro Show Manager lets you create your own custom program to set the mood, let bowlers celebrate strikes, spares, and other events, or celebrate holidays. Millions of possible combinations of light patterns, colors, speeds, and sequences are possible! Control lighting from the Brunswick Cloud using any device, including tablets and smartphones.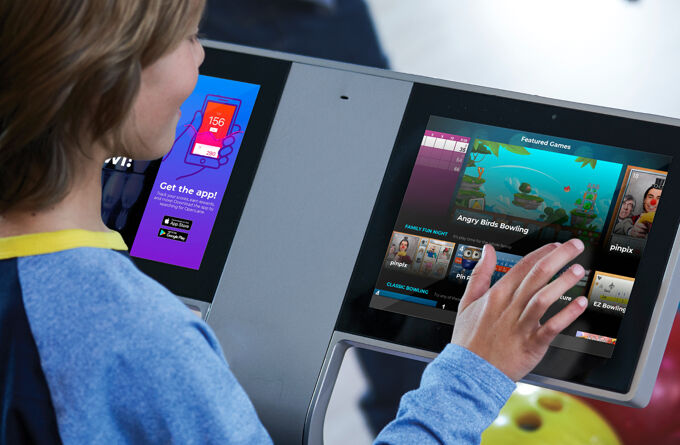 Sync® Magnus™
Sync® Magnus™, the latest release of Brunswick's transformative center operating software, introduces an array of new and enhanced features developed to elevate the guest experience while improving operational efficiency and profitability.
Learn More
Time to Talk Bowling?
We're ready when you are. Find one of our expert team members nearest you for your project or center care needs.
Let's Get Started
To learn more about new center development and how Brunswick can help, please complete one of the New Center Investment Forms below. This brief form will help us determine your phase of planning and allow us to guide you toward the proper resources. Once your form is submitted, a Brunswick representative will contact you shortly to assist you. If you have additional questions, please contact us.