Manage Your Operations With Ease
Sync's business-building features drive incremental revenue by enhancing existing income streams and supporting new opportunities. Multiple on-demand service options make it convenient for guests to purchase activities, food, and beverages whenever the mood strikes, no matter where they are. Online Ordering simplifies the implementation of a successful takeout business, Online Reservations increase lineage, and Sync Service Kiosk increases average spend per visit. Sync's POS portals consistently upsell and cross-sell on every transaction, whether online or in-center.
"The restaurant has gone from one of the more difficult operations of our venue to one of the easiest to manage, The kiosk is a no-brainer — customers don't have any problems with them. If you don't have a kiosk, you will within the next two years."
- Bill Diamond, Spins Bowl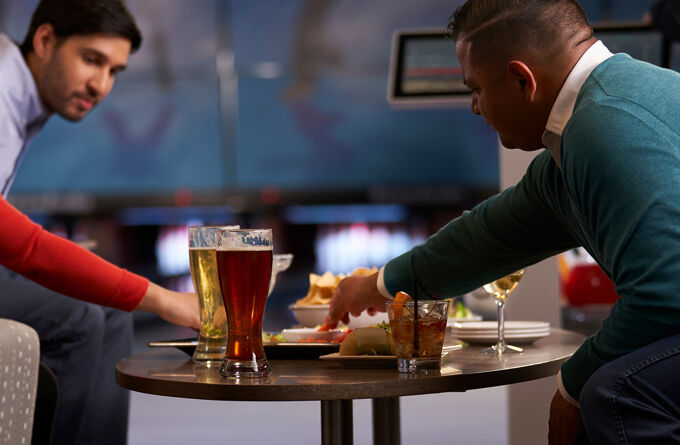 Front-of-House
Sync's front-of-house suite of tools streamlines operations across your venue. Features include waitlist management, attraction management, online and advanced reservations with real-time inventory updates, and an online waiver system. An informative Lane Status Dashboard, integration with cashless systems, on-demand ordering via OrderNow, and comprehensive restaurant management tools ensure seamless service delivery and efficient operations.
Discover Front-of-House Solutions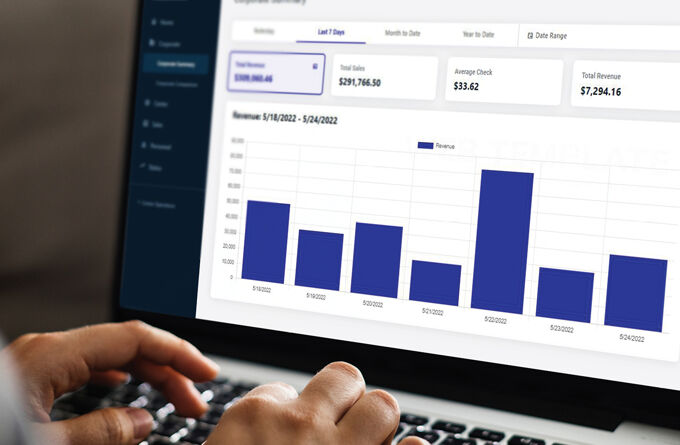 Back-of-House
Brunswick's back-of-house features streamline operations for all business models. Sync offers a Daily Dashboard for real-time performance insights, security measures, memo communication, and intelligent reporting. Sync integrates with inventory platforms, supports league management, facilitates fundraising options, optimizes labor management, and provides tax control options.
Discover Back-of-House Solutions
Full Restaurant POS System
Sync's restaurant POS system offers comprehensive features to enhance revenues and streamline operations. Sync POS provides insightful revenue center analytics that drive operational decisions alongside multiple on-demand food, beverage, and activity service options. The system also includes a robust suite of tools, including automating attractions, OrderNow for self-service, and mobile POS for improved efficiency. Sync's integrated, automated technology reduces errors, optimizes staff utilization, and elevates guest satisfaction, facilitating a consistent upsell and cross-sell strategy on every online or in-center transaction.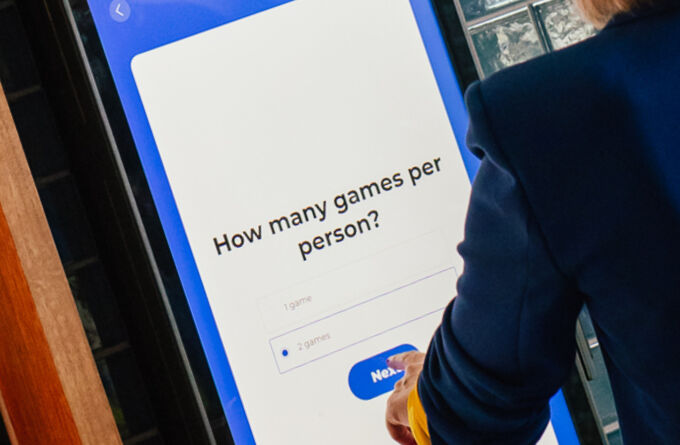 On-Demand Service
Sync revolutionizes the guest experience with on-demand services, offering an automated and personalized in-center journey. The Sync Service Kiosk minimizes wait times, optimizes ordering, enhances accuracy, and provides strategic upselling, using captivating digital displays to attract customers. Guests are empowered to arrange bowling, food and drink, game cards, and attractions. Sync and the Kiosk automate the entire process, from reservations to intelligent notifications, requiring minimal staff intervention. The efficient system handles tasks equivalent to 2-3 staff members during peak times, helping to offset labor issues and improve overall guest satisfaction.
Discover Sync Service Kiosk
Intelligent Reporting
Data is power (and profits) when harnessed by Sync. Quickly call up at-a-glance vignettes to compare one period to another, discover which attractions are most profitable, determine which employees generate the most sales (or voids), or see how one center performs versus another. Sync makes reports easy to access from anywhere, anytime, via the Brunswick Cloud.
Let's Get Started
See for yourself. Schedule a personalized demo of Sync today!