The Best-Selling Lanes Ever Made
Brunswick synthetic lane systems are designed from the concrete up, resulting in strong installations, fewer maintenance issues, and lower cost of ownership. There is no mistaking the distinctive surface of Brunswick synthetic lane systems and no way to overlook the exclusive advantages for bowlers and center owners alike. Low-maintenance surfaces are easy to condition and clean, with no resurfacing program required. You won't be disappointed if you choose Pro Lane™—the best-selling lanes of all time—or Anvilane™, the solid value choice.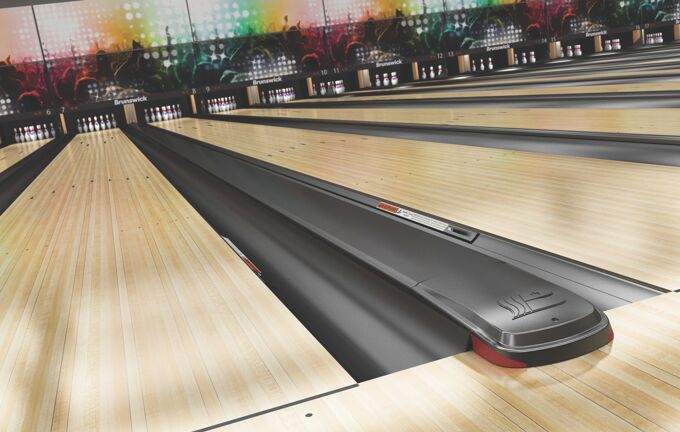 Pro Lane™ Lane System
Pro Lane revolutionizes bowling with unique features designed to enhance player performance. It delineates zones for shooting spares and hitting the headpin, aided by 14 unique board lines, down-lane markings, and alternating light/dark boards that tie dots and arrows together, facilitating targeting. Pro Lane's board lines also assist bowlers in gauging their hook power, aiding consistent pocket hitting. Down-lane markings allow the identification of breakpoints, enabling players to adjust their shots for maximizing pin carry. Pro Lane's 5-foot wide textured approach promises a consistent slide, fostering player confidence.
Discover Pro Lane™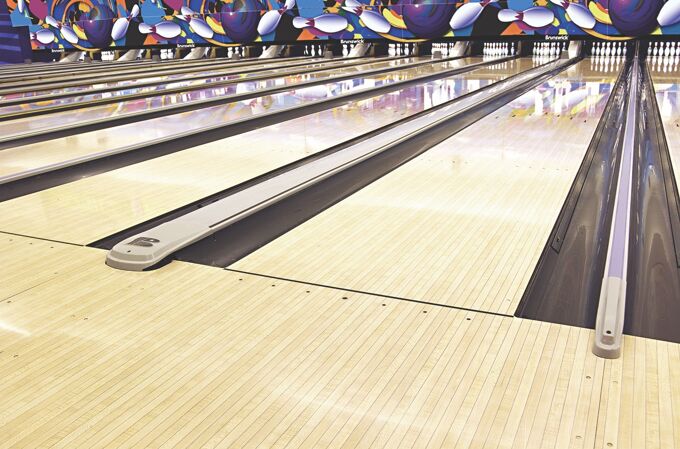 Anvilane™ Lane System
Anvilane™ provides an optimal bowling experience through its distinctive features. Outlined boards guide bowlers for accurate play, while robust, 3/8" (0.95 cm) thick panels ensure durability. The Anvilane lane system, offered in standard and non-glow options, is backed by a five-year limited warranty against delamination, demonstrating Brunswick's commitment to quality. This USBC-approved solution represents a valuable choice for bowling center operators.
Discover Anvilane™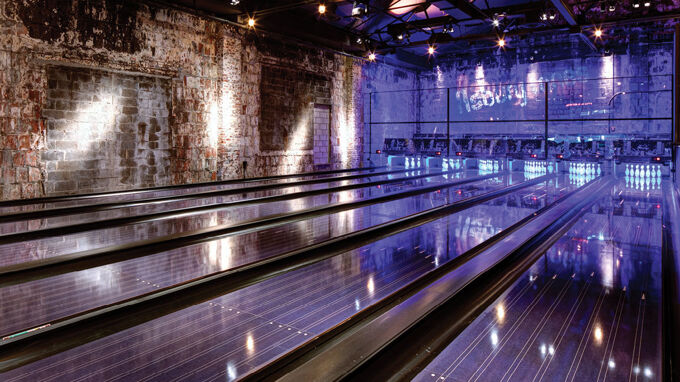 Customize Your Environment
Colorfull and Ultimate lanes offer vibrant customization for bowling centers, fostering memorable experiences with their various color options and glow effects. Both provide Brunswick's durable performance, beautiful appearance, and easy maintenance. Colorfull lanes allow for extensive customization with over 60 color and wood grain options, perfect for creating a unique environment and differentiating from competitors. The Ultimate lanes take it a step further with an exclusive process to apply photographic images, logos, and designs that glow under black light, providing endless design possibilities.