Pronto Center Operations App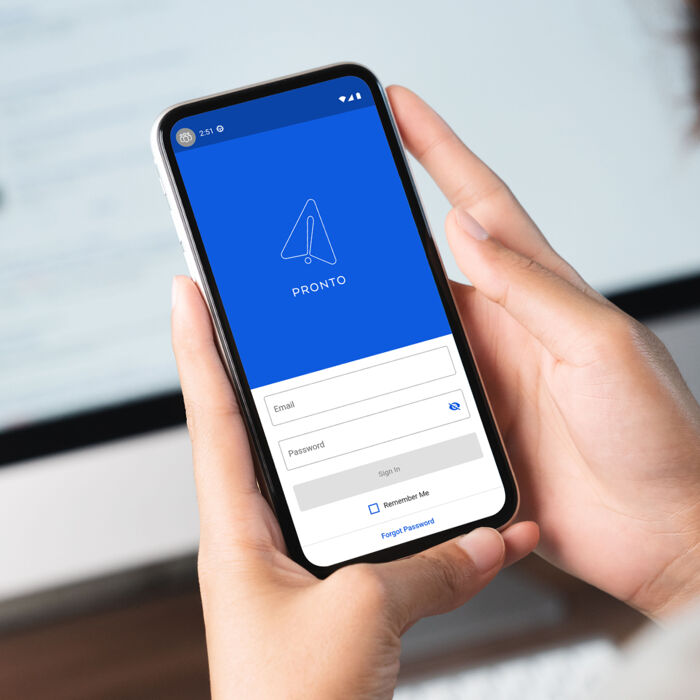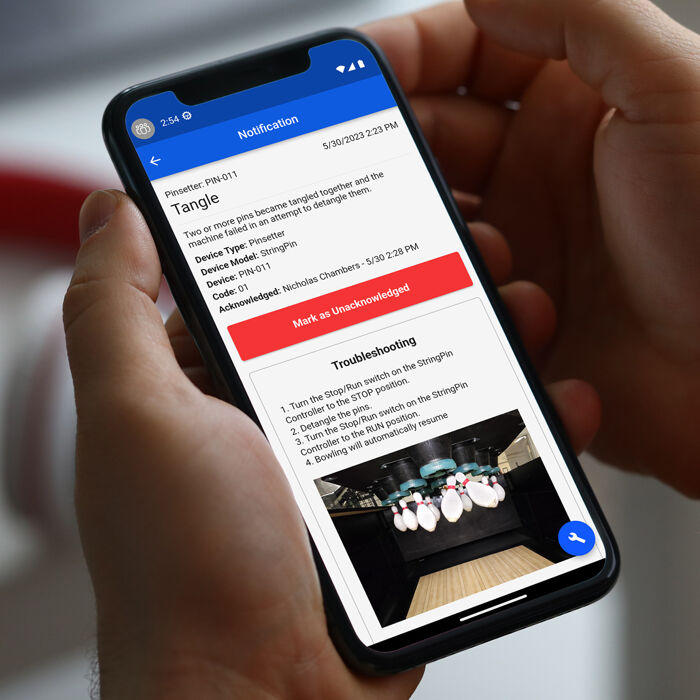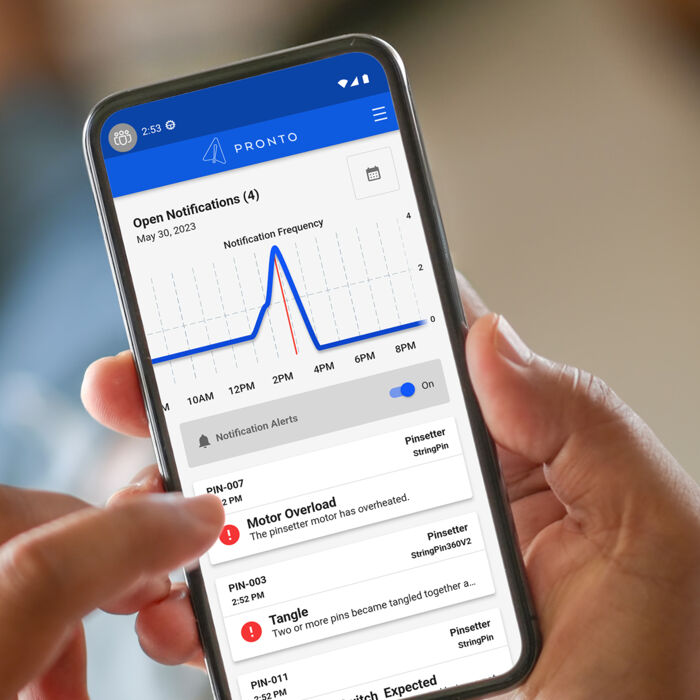 The Pronto operations app provides your staff with real-time pinsetter operational alerts and troubleshooting, saving time and ensuring optimal performance from your pinsetter. Cloud-based data tracking allows access to critical performance reporting from anywhere.
Get Back in the Game, Pronto
Pronto is an indispensable mobile app that saves staff time while ensuring you get the best performance from your Brunswick products. Compatible with all pinsetters, Pronto improves operational efficiency while reducing costs and labor requirements.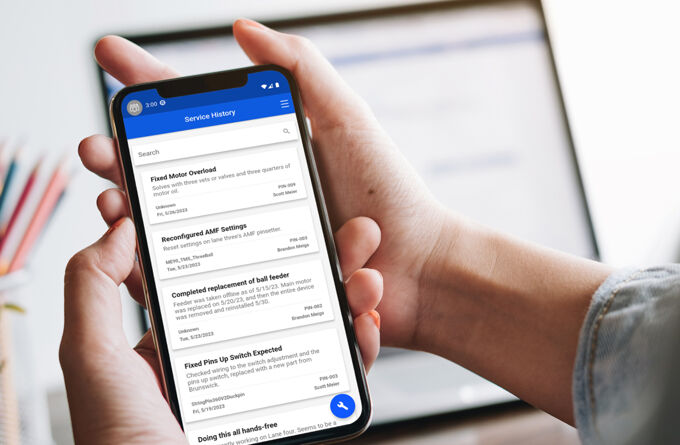 INTEGRATED PRODUCT SUPPORT
Pronto simplifies and streamlines pinsetter maintenance with easy-to-understand error messages and integrated troubleshooting guides for Brunswick pinsetters. With the user-friendly 360 Controller available for Boost ST, StringPin, GS-X, and GS NXT, Pronto makes machine maintenance and troubleshooting incredibly easy.
Pronto is included with Brunswick Crown Advantage Gold and Platinum programs and can be accessed from any smartphone.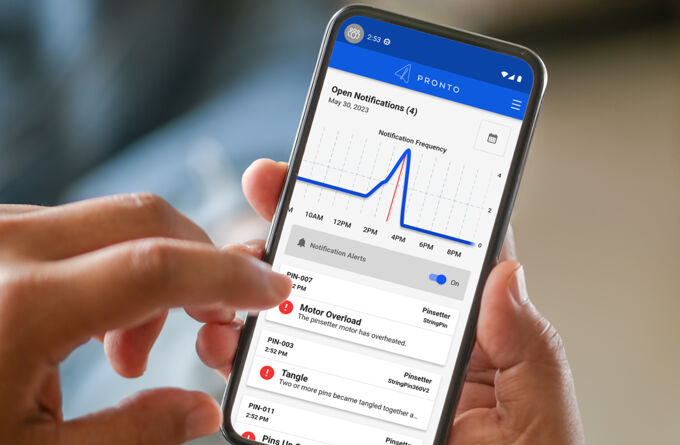 REDUCE LABOR AND OPERATING COSTS
Pronto allows center staff to quickly identify and resolve mechanical problems, resulting in more uptime and increased customer satisfaction. Owners can manage mechanic performance by reviewing machine performance metrics, detailed error reports, and more. For centers operating Duckpin Social, StringPin, or Boost, Pronto allows staff to quickly identify and resolve string tangles without additional downtime or tech support.
The Brunswick Cloud-based Pronto app allows endless updates to features and functionality.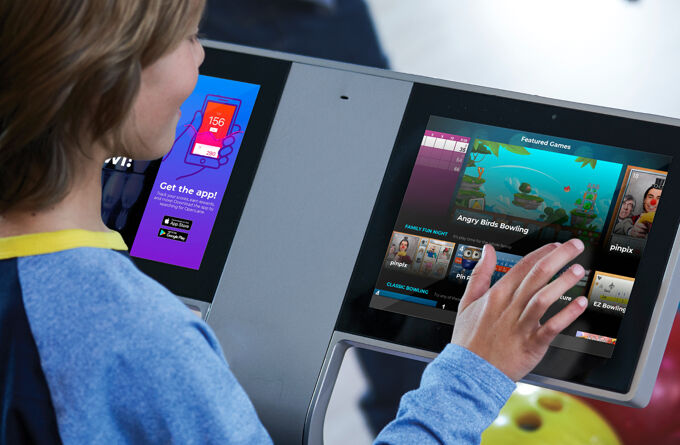 PLUG AND PLAY WITH ANY SYSTEM
Pronto is compatible with any pinsetter. For non-Brunswick pinsetters, Pronto allows users to track issues and resolutions for better management. With Brunswick pinsetters and Sync scoring, Pronto automates notifications, data collection, and reporting to result in an extremely powerful system that simplifies machine maintenance and management.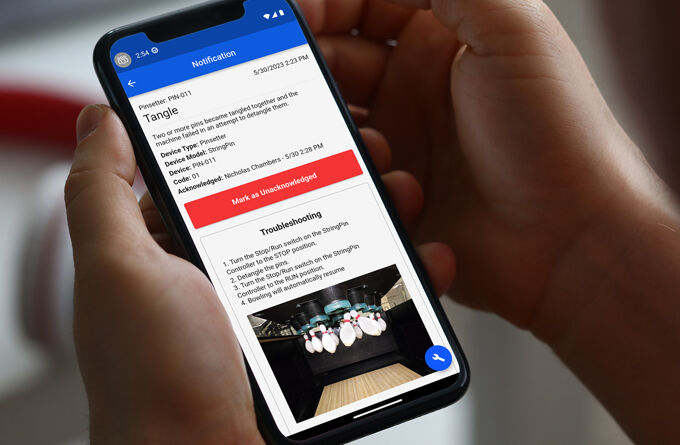 REAL TIME NOTIFICATIONS AND GUIDANCE
Pronto provides real-time pinsetter operational alerts, maintenance notices, and troubleshooting. Easy-to-understand error messages and troubleshooting guides help center staff resolve mechanical issues efficiently. Recommended maintenance reminders are data-driven, based on lineage, repairs completed, time elapsed, or error codes reported. Pronto's Maintenance Log Sheet is ideal for tracking repairs, replacements, and how problems were resolved. All information is uploaded to Brunswick Cloud to sync with performance data, allowing access to critical performance reporting from anywhere. Performance logs allow staff and proprietors to review error logs, lineage, and more.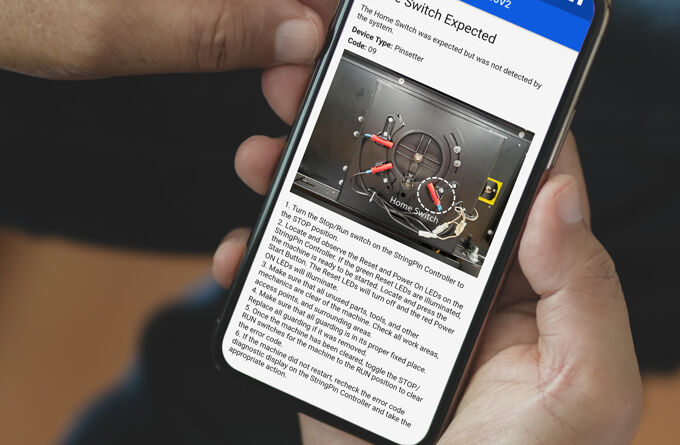 TRAINING VIDEOS AND DOCUMENTATION
Included suggested training videos and documentation based on machine status make managing components easier by any staff member, with information at the user's fingertips—no need to page through a hard-to-find manual or call tech support.
BRUNSWICK: THE INDUSTRY CHOICE
With over 140 years of experience and products installed in over 70% of the world's bowling centers, Brunswick is the industry's only provider of capital equipment and consumer products. As the industry leader in competitive and open-play bowling, Brunswick is proud to be the official capital equipment supplier of the United States Bowling Congress (USBC) Open and Women's Championships and the Professional Bowlers Association (PBA).

Time to talk bowling?
We're ready when you are. Find one of our expert team members nearest you for your project or center care needs.
Related Products
4 Listings