Serving Up New Amenities
Bowling is attractive to a younger audience. Adding bowling to a restaurant or bar creates revenue from food and drink orders by encouraging customers to stay longer, spend more, and keep coming back.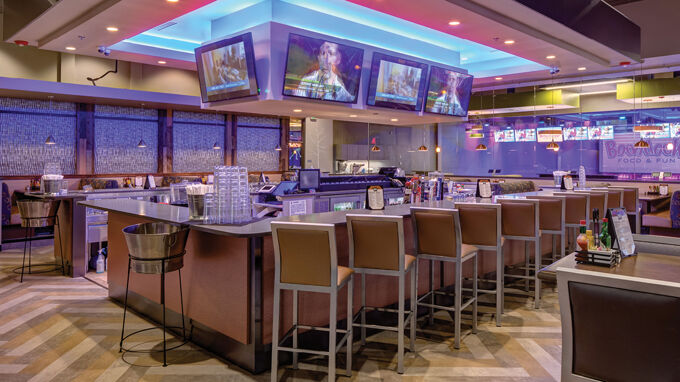 Raising the Bar
With a dedication to quality and customization, Center Stage furniture expanded its configuration offerings beyond the bowlers' area and raised the bar in, well, the bar. Launching in 2016, Brunswick Bowling added bar and restaurant dining furniture to its line. As a part of the line, each piece has undergone the same rigorous quality testing and has been engineered with the durability needed in a bowling center environment—usage that is notorious for harsher wear and tear over the product's lifetime. Now making a splash in the dining space, the various configurations, endless customization options, quality, and overall value is making Center Stage Furniture a one-stop-shopping experience for proprietors looking to outfit their entire modernization or new start project.
Restaurant & Bar Spotlight
2 Listings
Let's Get Started
To learn more about new center development and how Brunswick can help, please complete one of the New Center Investment Forms below. This brief form will help us determine your planning phase and allow us to guide you toward the proper resources. Once your form is submitted, a Brunswick representative will contact you shortly to assist you. If you have additional questions, please get in touch with us.