Elevating Marketing Through Streamlined Automation
Sync® is the ultimate marketing powerhouse, designed to attract more customers to your center, increase spend per visit, and drive repeat business. Sync's data-driven marketing tools are easy to configure, letting you create, target, and deliver messages automatically, significantly reducing your operational effort, time, and cost. Sync Social facilitates automatic formatting and posting to social media, enabling your guests to share their experiences in real time. Digital Signage keeps your guests engaged and informed about your offerings throughout their visit.

"Sync has been a huge benefit to our centers. We've already seen our bar business double on league night, and our half-price appetizer sales are climbing just by using in-game advertising. The system allows me to market to bowlers during their time on the lanes. Without Sync, that wouldn't be possible."
- Marketing Director, Royal Pin Lanes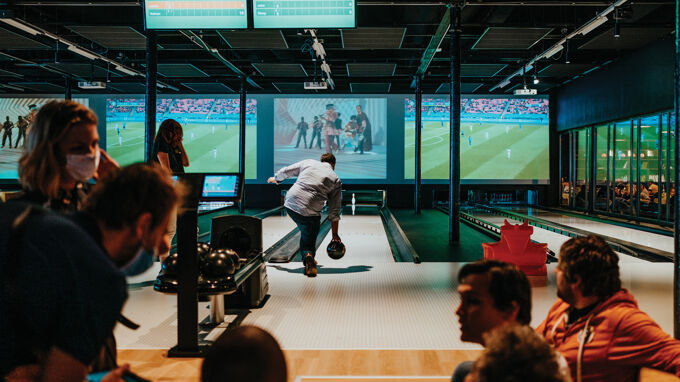 Attract New Guests
Sync Marketing's comprehensive toolset is engineered to amplify your venue's appeal to a broader demographic. With the Sync platform, you can tap into diverse market segments, utilize robust customer database capabilities to craft personalized outreach, and deploy engaging campaigns to draw guests. Sync simplify the process, making it easy for you to attract new customers and build a thriving community around your venue.
Learn More
Build Your Campaigns
With Sync Marketing, you gain access to various campaign templates that can be customized to fit your brand's identity. We've made campaign creation intuitive, enabling you to develop effective marketing strategies in a matter of clicks. Our platform seamlessly integrates with your scoring and management systems, ensuring that your campaign distribution, redemption, and analysis are all in one place, making your marketing efforts efficient and result-oriented.
Learn More
Increase Brand Awareness
Sync empowers your business to expand its reach and increase brand visibility. With Sync Marketing, you can deliver your message directly to your target audience, enhancing brand recognition and building a solid brand identity. Use Sync's versatile content design tools and distribution channels to boost your brand's presence in the market and position your venue as a prime destination for entertainment.
Learn More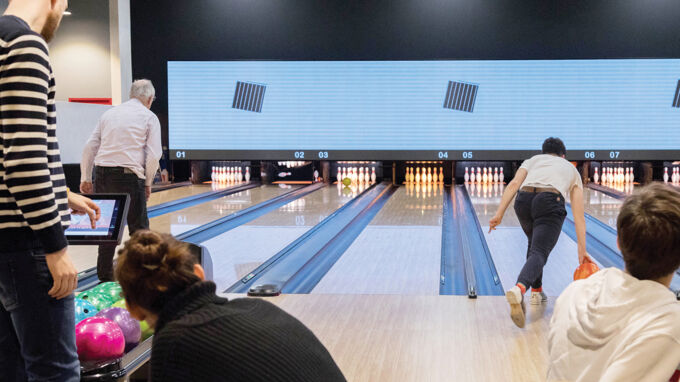 Improve Your Strategy
Sync Marketing doesn't just offer tools for execution; it provides in-depth analysis and insights to inform your future strategies. By measuring your campaigns' effectiveness, Sync helps you understand your audience better, identify growth opportunities, and fine-tune your marketing strategies for maximum impact. With Sync, continuous improvement becomes integral to your marketing process, leading to consistent success.
Learn More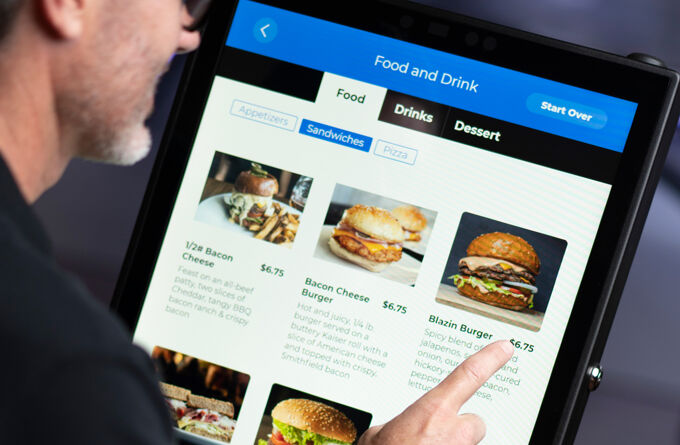 Sync Service Kiosk
Sync Service Kiosk's consistent sales presentation and upselling increase spending per visit while reducing wait times, engaging customers during ordering, and improving order accuracy—all while enhancing the guest experience.
Discover Sync Service Kiosk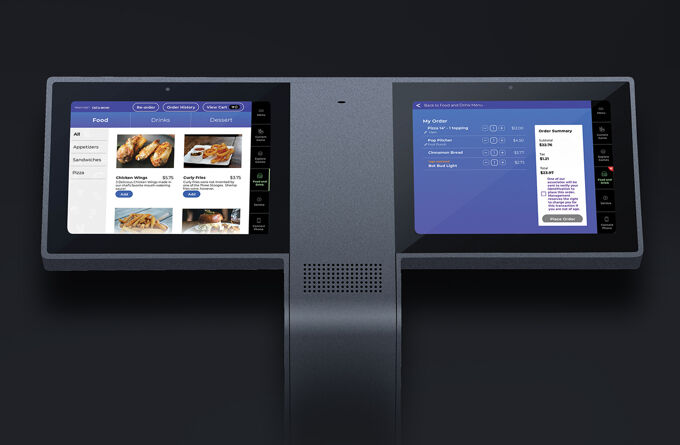 OrderNow
OrderNow's highly visual and interactive menu —available exclusively on the Sync scoring tablet—makes it convenient for guests to order and reorder on-demand. Satisfy customers' desire for instant gratification and self-service with OrderNow. OrderNow improves profitability by reducing or redeploying staff, increasing the average check total, and streamlining operations with full integration to the POS system and direct delivery to remote order printers.
Discover OrderNow
Let's Get Started
See for yourself. Schedule a personalized demo of Sync today!