Built for Your Entire Venue
Center Stage™ modular bowling furniture gets rave reviews from customers for superior comfort, looks, and convenience and center owners for outstanding performance, flexibility, and show-stopping style. Whether you want to make your VIP boutique section stand out or create a beautiful, cohesive look across your entire center, Center Stage has what you're looking for. Brunswick is committed to being your one-stop shop to furnish your center.
Bowlers' Area Furniture
Center Stage™ creates spaces that keep guests focused on what matters: the family and friends they came with and the action on the lane. Catering to the needs of corporate groups, parties, leagues, and recreational bowlers requires flexible solutions—and Center Stage furniture by Brunswick was designed to deliver. The line's modularity and the combination of soft and hard seating options make the Center Stage line the perfect solution to outfit every inch of the center, from the bar and restaurant to the lanes.
RESTAURANT & BAR FURNITURE
Our restaurant furniture coordinates with Center Stage™. With 65 options, including coffee, standard, and bar-height tables, we will have what you need. Add any of our coordinating seating and create a comfortable yet durable environment for your guests. We also have booth options to cozy up your restaurant/bar area. With highly durable fabrics that have proven to perform beautifully in the bowling environment, it is an easy transition to your eating area.
CONCOURSE FURNITURE
Center Stage™ has endless options to outfit your concourse or lounge areas. Choose from our 12 modular seating pieces to create a custom configuration, or for a more classic feel, check out our sofa, loveseat, and chair offerings. Coordinating tables and sophisticated ball storage solutions complete your furniture needs. Our durable fabric and vinyl options give your center a cohesive look and feel, from pinsetter to bar.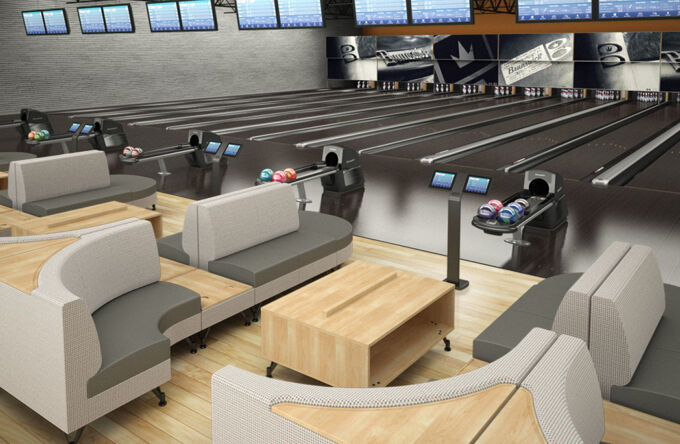 Versatility
Center Stage modular furniture was created with versatility at the core. Centers can select from many configurations, perfect for nine, twelve, and fifteen-foot bowler areas. Choose from stand-alone seating, corner units, or sectional settings. Designed to coordinate with masking units, lanes, and contemporary front-end equipment, Center Stage is a comprehensive solution for your center.
Browse All Products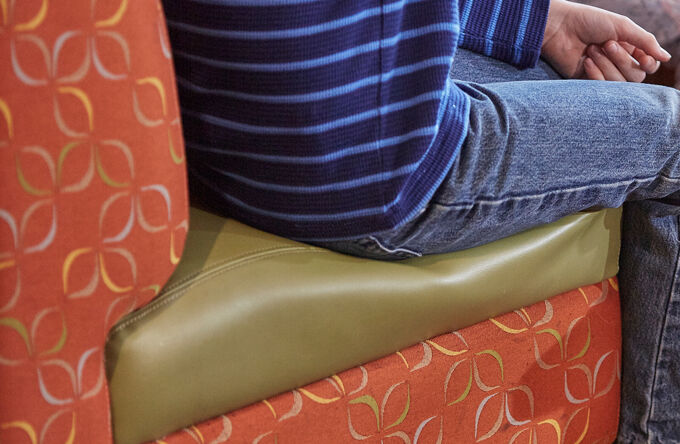 Durability
Brunswick offers the industry-leading 10-year limited warranty on our Center Stage modular furniture. The robust construction delivers maximum durability to perform for years in even harsh bowling environments. Every component has been tested and passed BIFMA Plus standards at a certified independent laboratory. Center Stage modular furniture is proudly made in the USA, which allows for greater control over options, quality, and cost. It even qualifies for LEED points from the U.S. Green Building Council (USGBC) in the following categories: Materials & Resources, Indoor Environment Quality, and Innovative Design.
Browse All Products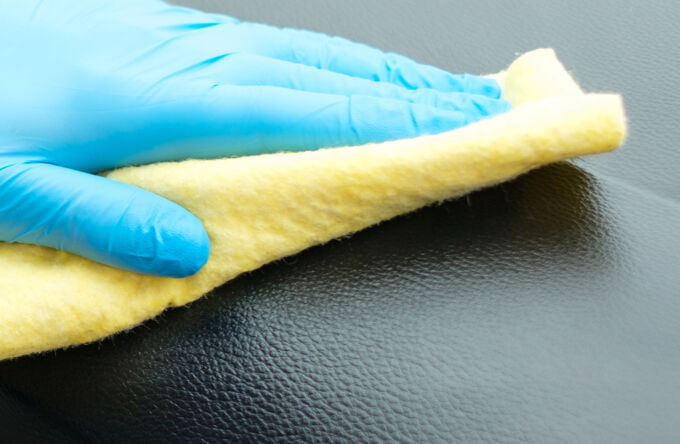 Easy to Maintain
Center Stage furniture has been designed with simple and smart features that make cleaning and maintenance a breeze. Brunswick exclusive "ganging" brackets secure modular components when in use and easily unlock when it's time to rearrange or clean. Adjustable-height leg design allows cleaning under seats and tables even while bolted to the floor.
Browse All Products
EXPLORE OUR FABRICS
Immerse yourself in the lush luxury of Center Stage soft furniture collection, where our selection of fabrics sets new standards in comfort and style, elevating your guest experience to unprecedented levels of coziness, performance, and durability.
EXPLORE OUR FINISHES
Step into the world of Center Stage's hard furniture collection, where our thoughtfully chosen finish options combine rugged durability with unique elegance, reflecting a perfect blend of function and design for your venue.
Let's Talk
Start planning your venue's transformation today with Center Stage™ Furniture.