Bowling is Big Business
110 million people bowl each year in over 150 countries worldwide. Companies are looking for venues and activities for their corporate events and millennials are seeking experiences over goods. Bowling is the perfect fit. It's a social gathering and group activity, which means adding bowling as a business opportunity perfectly positions you to profit from these global trends.
Food & Beverage Driver
49% of participants purchase food while bowling.
$10 Billion
Bowling is a $10 billion industry with global economic impact.
Recession Resistant
Bowling typically outperforms other retail businesses during bad economic times.
Operation Leverage
With a high margin and low fixed and variable costs, bowling revenue quickly flows to the bottom line.
Mass Appeal
Bowling is the #1 participatory sport in the U.S.
Lifelong Recreation
Both a 9-year-old and a 90-year-old have bowled 300s.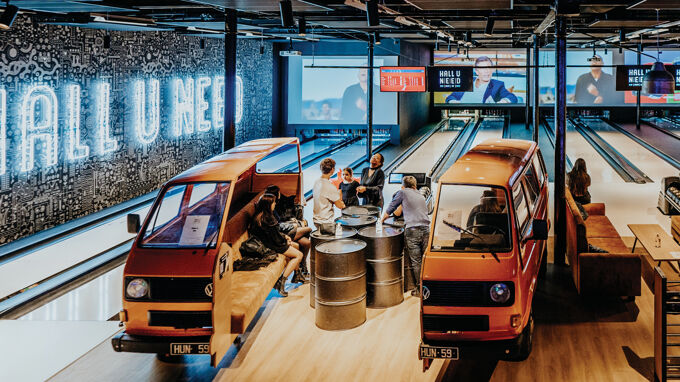 FROM CONCEPT TO COMPLETION
Brunswick is your dedicated project partner in the evolving world of bowling, offering tailored solutions through our unique Build-to-Bowl initiative. With decades of experience, we connect you to the best planners, designers, and contractors to ensure a seamless development process. As bowling business models diversify, our approach remains rooted in understanding your needs and aligning teams for timely and budget-friendly results. Discover how we fuse expertise with market insights to redefine bowling for your audience. Trust Brunswick to be by your side every step of the way.
Learn More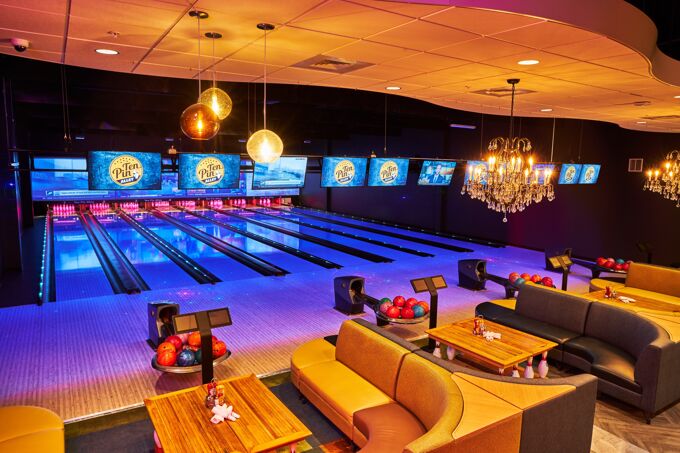 Diverse Models Cater to Global Boom
Bowling's global popularity is surging, with distinct models emerging to cater to varied markets. Family Entertainment Centers (FECs) combine bowling with attractions like arcades and laser tag and have enhanced dining options. Boutique centers offer an upscale, social atmosphere where bowling is paired with experiences like live music and virtual gaming. Traditional centers primarily focus on bowling, complemented by game rooms and bars. Meanwhile, Hybrid centers blend elements from family and boutique setups, boasting diverse entertainment and sophisticated dining. Notably, hybrids and boutiques are at the forefront of new center construction.
Learn More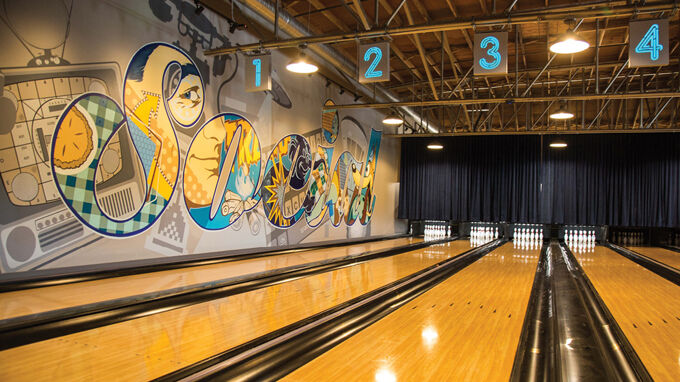 Projects That Speak For Themselves
Dive into our global portfolio to discover a world of inspiration. Each project tells a unique story from diverse corners of the globe. Let our past endeavors spark your next vision.
Explore Now
Let's Get Started
Please complete one of the New Center Investment Forms to learn more about new center development and how Brunswick can help.