Your Key to Unlocking Business Growth
Duckpin Social® delivers maximum fun (and revenue) in one-third of the space required for standard bowling. Designed for restaurants, bars, entertainment centers, resorts, and community living—anywhere and everywhere people gather for fun—Duckpin Social is Brunswick's attention-getting twist on duckpin bowling, a ten-pin game popular in the Northeastern U.S. and Canada for more than a century. Duckpin Social ensures longer customer engagements, fostering loyalty and stimulating increased spending. Above all, Duckpin Social opens up your business to diverse demographics, attracting new customers while delighting current ones.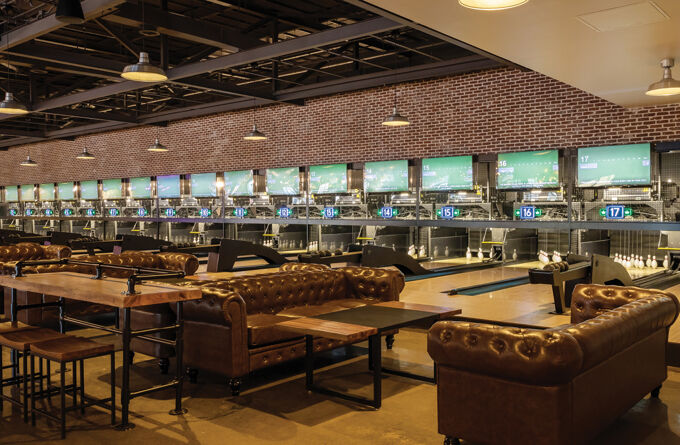 Revenue-Maximizing
Duckpin Social's small footprint maximizes revenue per square foot. There's less inventory required since Duckpin Social uses a smaller-sized ball, and rental shoes aren't needed. Cost savings continue with minimal lane and pinsetter maintenance requirements. Duckpin Social's lanes can be installed in as little as 31 feet, compared to standard bowling lanes, which require a minimum of 87 feet, making Duckpin Social an excellent option for venues where space is at a premium.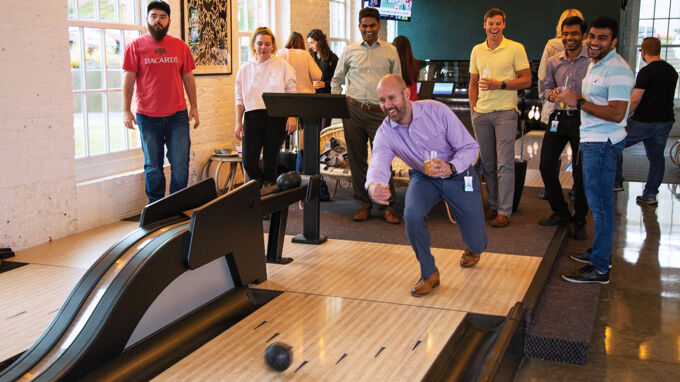 APPEALING TO ENTERTAINMENT SEEKERS
Duckpin Social appeals to all demographics as it delivers all the fun of bowling while keeping it simple—no need to rent shoes or search the center for the right-size ball. Duckpin Social provides a unique experience to share with family and friends and is versatile enough to be challenging for adults and fun for kids.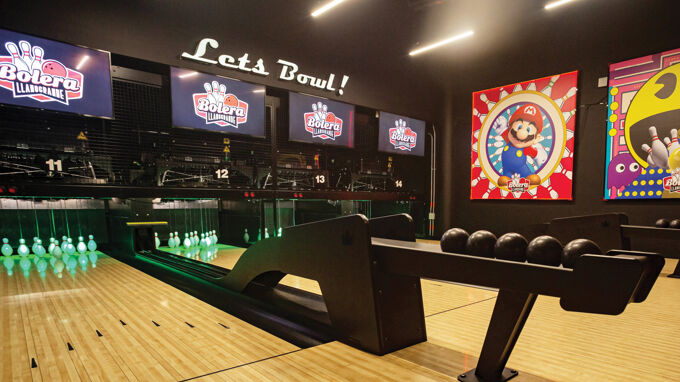 Distinct
With hundreds of entertainment options to choose from, customers are seeking social, engaging experiences; Duckpin Social creates a unique and lasting impression that builds loyal customers. And while Duckpin Social has plenty of charisma all on its own, it can easily be incorporated into any environment or interior design style.
Dynamic
Diversify your revenue stream and differentiate your venue with Duckpin Social, the easy-to-operate, no-inventory amenity that appeals to young and old. Discover the power of Duckpin Social to differentiate your center from the competition, enhance customer retention, and drive your business growth.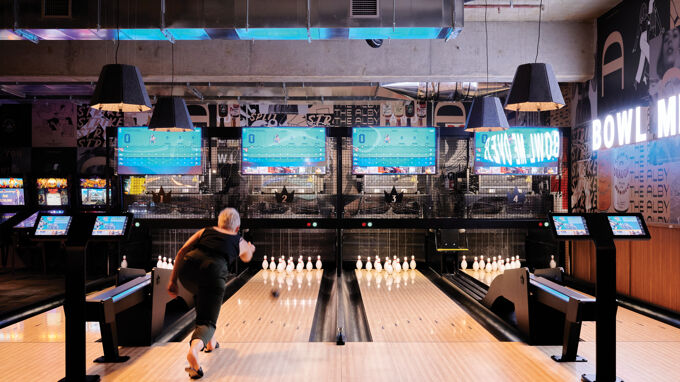 Captivating
Duckpin Social is easy to love: Players don't need to hunt for a particular ball (one size fits all) or rent shoes (wear your own!). The small ball, without finger holes, makes Duckpin Social easy for kids to enjoy but challenging for adults to master. And Sync® Scoring offers a variety of games.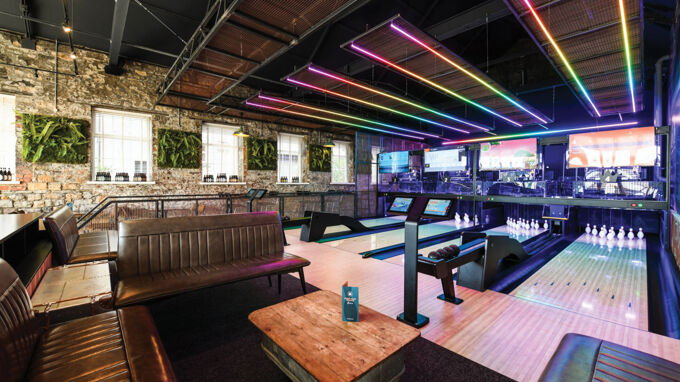 Profitability and ROI
Duckpin Social offers proven profitability as it entices customers to spend more time and money onsite, typically with higher charges than traditional bowling and through enhanced food and beverage sales. It not only boosts revenue but also ensures unforgettable customer experiences. Duckpin Social provides an exceptional return on investment with a swift payback period, often within 12 months. After the initial investment, most of the income contributes directly to profit due to the absence of inventory or goods costs. This combination of profit generation and rapid ROI makes Duckpin Social an advantageous business model.
Duckpin Social Portfolio
11 Listings
LET'S GET STARTED
To learn more about new center development and how Brunswick can help, please complete one of the New Center Investment Forms below. This brief form will help us determine your planning phase and allow us to guide you toward the proper resources. Once your form is submitted, a Brunswick representative will contact you shortly to help you. If you have additional questions, please get in touch with us.
Duckpin Social Components
10 Listings