Elevate Your Center's Atmosphere
Brunswick masking units blend the timeless allure of bowling with modern design and innovation. As the world's leading full-line supplier of bowling center equipment, Brunswick understands that every bowling center is unique, embodying its own spirit and character. To cater to this diversity, we offer a broad range of masking units that can complement any bowling center's aesthetic and functional needs. For centers seeking a unique identity, our custom masking units offer limitless possibilities tailored to bring your vision to life.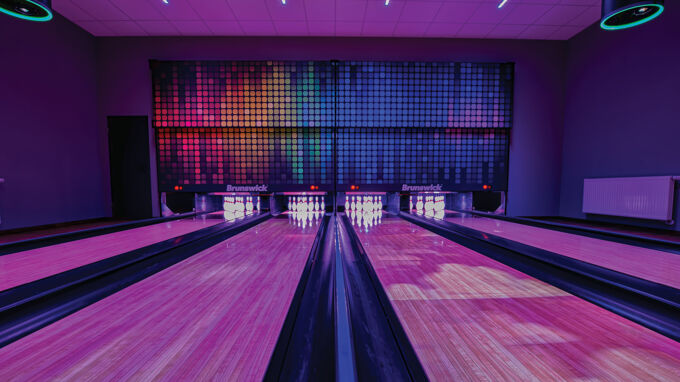 Center Stage Masking Units
Brunswick's commitment to quality is evident in five distinctive masking unit designs: Elements, Industrial, Modern, Traditional, and Vintage Groove. Each exhibits a unique character, ensuring seamless integration into various environments, from Vintage Groove's rustic allure to Modern style's chic elegance. Printed masking units offer centers customizations that can easily be changed later while effectively concealing behind-the-lane mechanics and activities.
Browse All Masking Units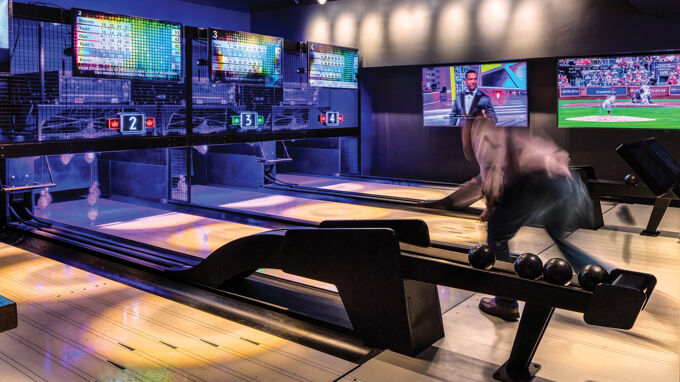 CLEAR-VIEW MASKING UNITS
Center Stage clear-view masking units offer a view of the pinsetter action while dampening pinsetter noise. Metal mesh or clear plexi masking units complement any modern, industrial, metropolitan environment. Either option features first and second ball lights and can be paired with Pin Deck Lighting.
Browse Clear-View Masking Units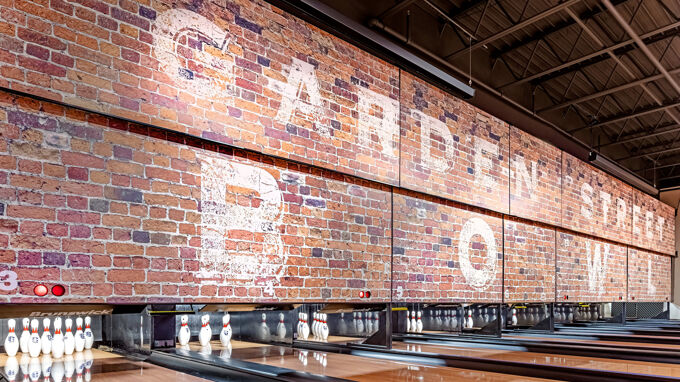 Custom Masking Units: Express Your Identity
Custom masking units are a great way to express your center's unique identity. Photos, graphics, and copy can be combined to create exclusive scenes that either repeat across your lanes or run the entire length of the lanes. High-definition resolution printing is perfect for incorporating photographic imagery into custom designs.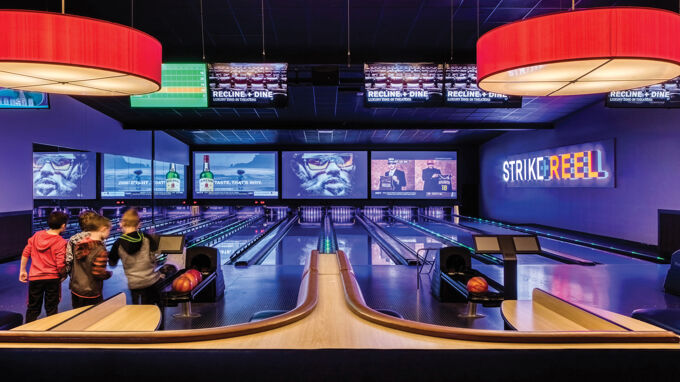 Video Masking Units: Create Immersive Entertainment
Energize your space with our expansive, customizable panoramic video screens, spanning multiple lanes to provide an immersive entertainment experience. Enjoy features like the Bowling Music Network, interactive games, live TV, or sports on a seamless jumbo display. With user-friendly, motorized operation and a meticulously crafted staggered design, our screens maximize the viewing area for uninterrupted, large-scale projections, adding a unique depth and excitement to your venue.
Let's Talk
We're ready when you are. Find one of our expert team members nearest you for your project needs.