Lanes Don't Lie
Investing in research and development propels the innovation of our state-of-the-art lane machines and maintenance solutions. Using the latest technologies to ensure effective cleaning and conditioning of your lanes, our machines were designed to be easy to use and maintain to meet the needs of your center and bowlers.
MAX LANE MACHINE
MAX is the world's first cloud-enabled lane machine and the undisputed leader in lane machine technology, featuring Brunswick's patented Direct+ Conditioning system. MAX's unrivaled technology enables frequent software updates, access to the world's most comprehensive pattern library, and communication with Brunswick support staff—all delivered wirelessly through Brunswick Cloud. Wi-Fi-enabled technology allows new tools and features to be pushed to Brunswick's large network of MAX machines worldwide in real time. For existing or new Sync scoring customers, Brunswick Cloud unifies all your equipment into a single ecosystem of tools to make running your center as simple as possible.
Discover MAX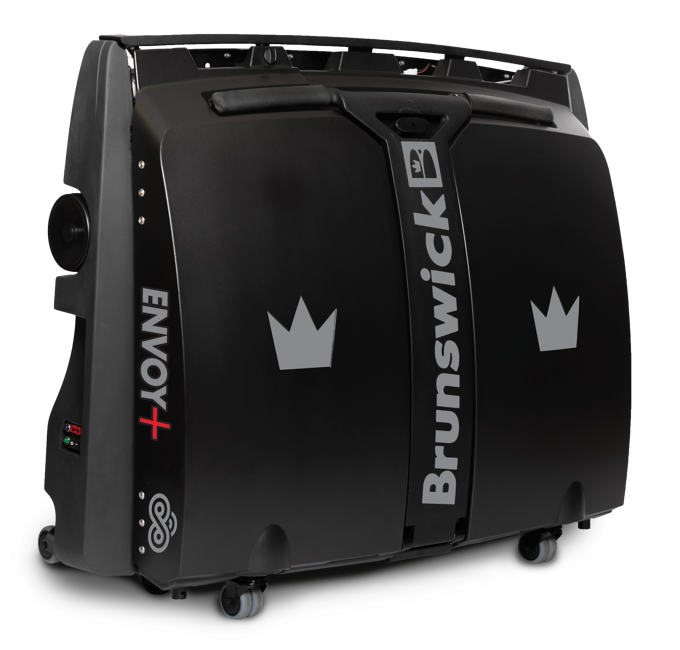 ENVOY+ UPGRADE KITS
Discover the various upgrade kits available for the Envoy Lane Machine by Brunswick Bowling. The ENVOY+ Upgrade Kit offers improved reliability, ease of use, and aesthetics with two 10.4" Android-based touchscreen tablets, new black covers, adapter cabling, shims, and hardware. It gives the feel of the best-selling MAX lane machine, specifically designed for current Envoy owners at a fraction of the cost. For peak performance, the ENVOY+ Brunswick Cloud Upgrade Kit utilizes MAX's hardware, enabling wireless software updates, access to a comprehensive pattern library, and communication with Brunswick support staff through Brunswick Cloud's Wi-Fi features, benefiting centers worldwide.
Discover ENVOY+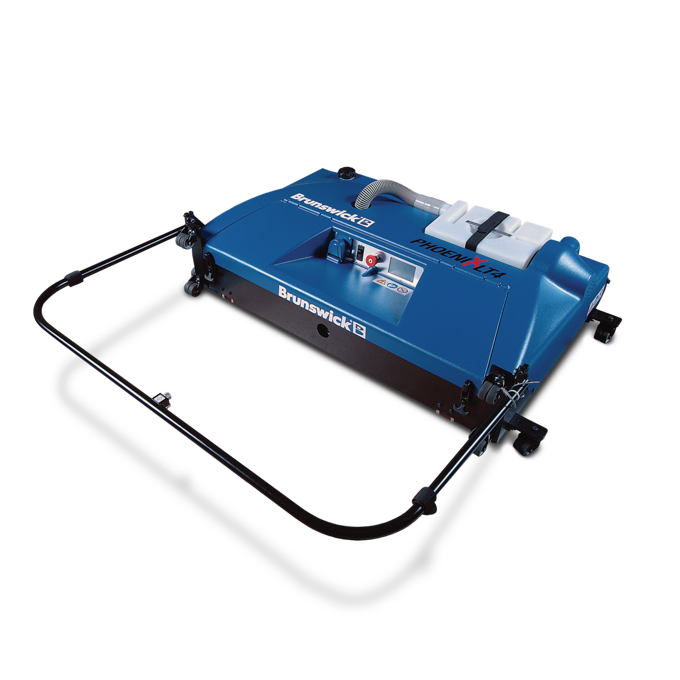 PHOENIX® LT4
The Phoenix LT4 is an efficient and affordable solution for your small center's lane maintenance needs. Reliable and easy to operate, this combination machine cleans, oils, and buffs in a single pass. An easy-to-read touchscreen control module allows easy access to the four pre-programmed cleaning and oiling programs.
Discover Phoenix® LT4
LET'S GET STARTED
Request a FREE in-center demo of the MAX Lane today. Demos are available to centers in the continental United States only.