BOWLING: A NEW KIND OF MOVIE MAGIC
Customers heading to the movies are ready for a night out, and adding bowling to a cinema encourages longer stays and more spending. Whether it's before the lights dim or after the credits roll, bowling extends the night—and the profits.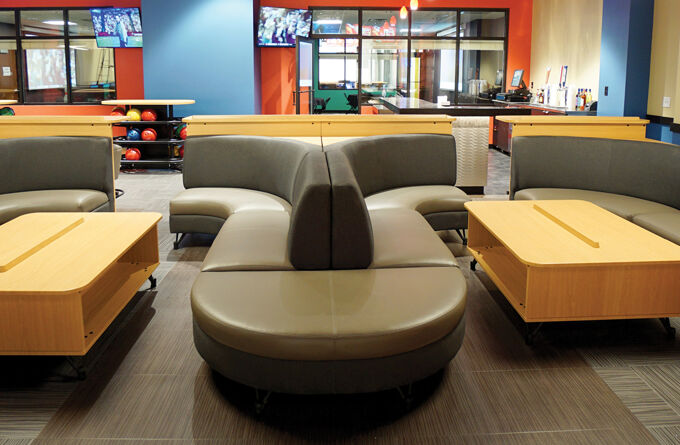 Best in Show: Showplace Cinema's Addition Makes Room for Bowling
Making "movie magic" a benchmark for your customers' experience is no easy task. Just ask the Stieler family, owners of Showplace Cinemas in Newburgh, Indiana, who just doubled the size of their cinema with a 30,000-square-foot addition. Read more about what it's like navigating the expansion process and how a partnership with Brunswick Bowling was the key to vision setting and jumpstarting their project.
Download
Frank Theatres Enjoy Continued Success with CineBowl & Grille Concept
Frank Companies has made Brunswick its bowling partner, completing four Revolutions locations and three CineBowl & Grille locations, with two more locations opening in the next year or two, and more in the works. Read more about why Brunswick was the obvious choice for a company looking to invest in bowling for the first time.
Download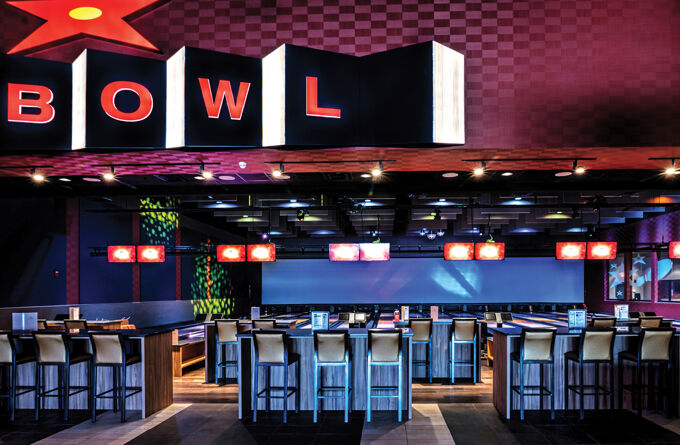 Movies + Bowling = A Rolling Success
As bowling surges in popularity across a myriad of demographics, theatre owners across the country are forging relationships with bowling industry leaders to increase traffic to their complexes and offer a more diverse entertainment option lengthening each visit. Read why Showbiz Cinemas turned to Brunswick to help guide the design and construction of its 14-lane center.
Download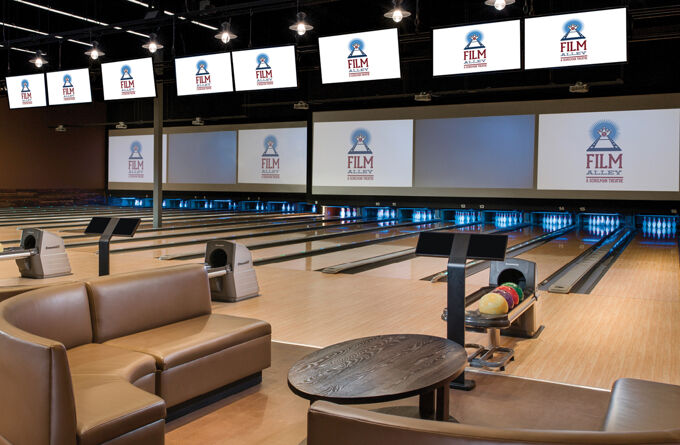 Lights, Camera…Bowling! Schulman Theatres embraces MEC Concept
The transition from cinema operator to bowling center operator can be tricky, making it even more important to find the right partner. When Schulman Theatres bought an existing entertainment center in Bastrop, Texas, it was the longtime cinema operator's first experience with multiple entertainment attractions under one roof, but certainly not the last. Read more about the learning curves and success of the Movie Entertainment Center industry.
Download
CINEMA SPOTLIGHT
4 Listings
Let's Get Started
To learn more about new center development and how Brunswick can help, please complete one of the New Center Investment Forms below. This brief form will help us determine your planning phase and allow us to guide you toward the proper resources. Once your form is submitted, a Brunswick representative will contact you shortly to assist you. If you have additional questions, please get in touch with us.
Cinema Center Reference List
Brunswick has partnered with investors around the world to develop some of the greatest bowling centers in the industry. View a partial list of the centers that Brunswick has helped develop.