Versatile Furniture for Chic Hospitality
Immerse yourself in the allure of Center Stage™ Furniture that blends flawlessly with your venue's personality. With a diverse range of striking choices, including intimate dining settings, while offering lofty bar-height options, we are committed to satisfying your unique needs. Enrich this with our harmonizing seating to cultivate an inviting yet hard-wearing atmosphere, urging your guests to unwind and enjoy their time. Introduce our enticing booth selections to your restaurant or bar area, adding a layer of warmth and conversation, while the robust and highly durable fabrics, proven successful in the dynamic bowling scene, make the transition to your dining space as seamless and transformative as ever.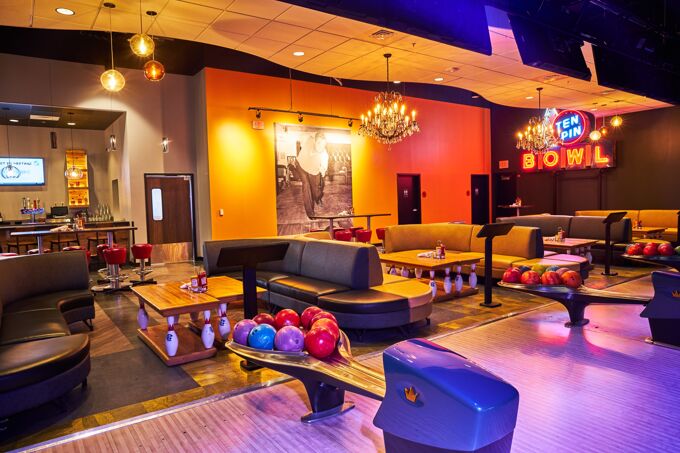 Your One-Stop Shop
As your comprehensive solution, our one-stop shop caters to all your bar and restaurant furniture needs, boasting unrivaled versatility in design. We present a wide selection of customizable, aesthetically pleasing pieces that add an inviting touch to your space, ensuring the utmost comfort for your guests. Our furniture prides itself on its outstanding durability, weathering constant use while retaining its charm, maximizing your investment value. Experience the ease and convenience of fulfilling all your furniture needs in one place, enhancing your establishment's ambiance and functionality.
Browse All Restaurant & Bar Products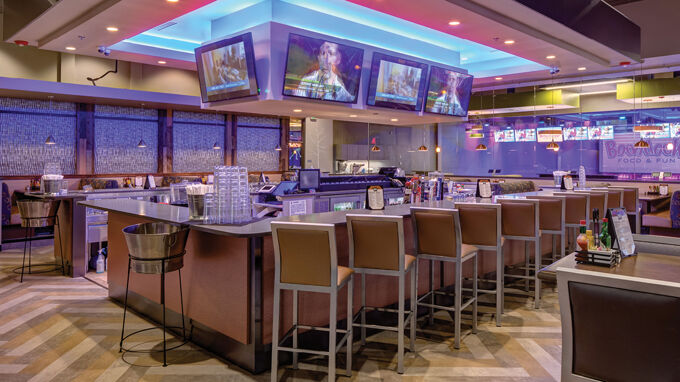 Raising the Bar
This is where quality meets innovative design. Beyond bowling centers, our 2016 expansion into bar and restaurant furniture upholds Brunswick's legacy of bespoke, durable offerings. Rigorously tested for strenuous use, our pieces showcase resilience and longevity. With a wide array of configurations and endless customization, we offer a unique one-stop shopping experience to transform your establishments, whether modernizing or starting anew. Explore Center Stage™ Furniture—where quality, value, and possibilities meet.
Browse All Restaurant & Bar Products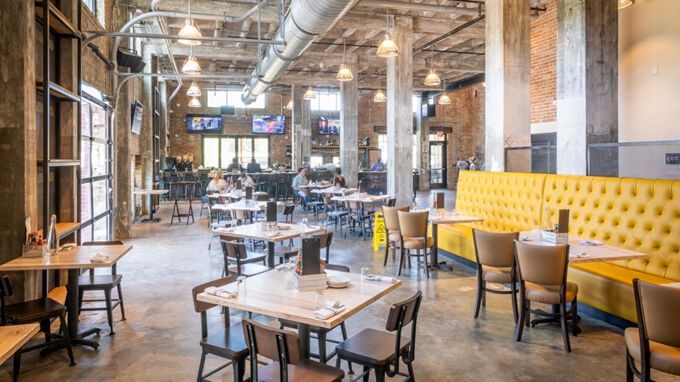 Complementary Designs
We expertly cater to your design needs with our versatile, durable, customizable, and comfortable bar and restaurant furniture. Our versatile pieces seamlessly adapt to any design concept while their durability guarantees long-term functionality. The customizable nature of our collection allows personalization to your exact specifications, enhancing the unique identity of your establishment. Most importantly, our focus on comfort ensures an inviting ambiance that keeps your customers returning.
Browse All Restaurant & Bar Products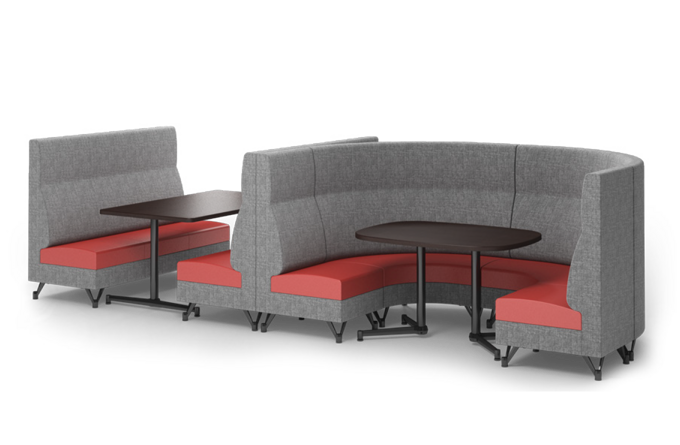 Create VIP Experiences
Create a VIP guest experience with the beautiful, high-backed booth seating from the Center Stage™ furniture line. This modular soft seating is ideal for restaurants and bars, as it provides intimate social spaces that give guests privacy and sound buffering so they can enjoy the company of their family and friends. Designed for configuration flexibility, these booths can be easily mixed and matched with other soft seating from the Center Stage line to create the perfect arrangement for your dining areas—all with the customization options proprietors have come to know and love.
Browse All Restaurant & Bar Products
Let's Talk
Start planning your venue's transformation today with Center Stage™ Furniture.