Superior Comfort, Outstanding Performance
Center Stage™ furniture's comprehensive offerings are where looks, convenience, flexibility, and show-stopping style meet an unmatched dedication to quality.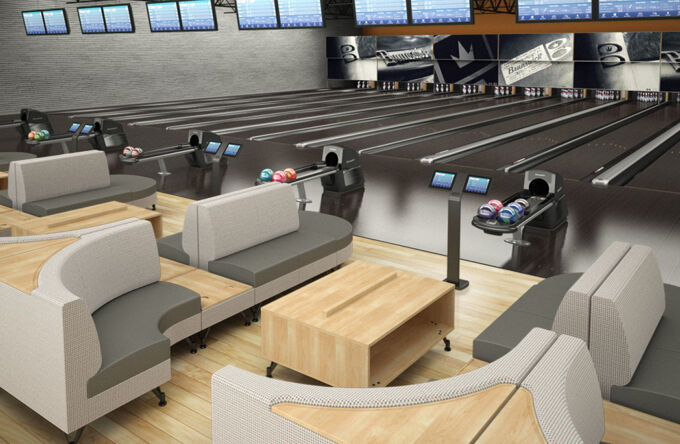 Versatility
Center Stage modular furniture was created with versatility at the core. Centers can select from a multitude of configurations, perfect for nine, twelve, and fifteen-foot bowler areas. Choose from stand-alone seating, corner units, or sectional settings. Designed to coordinate with masking units, lanes, and contemporary front-end equipment, Center Stage is a comprehensive solution for your center.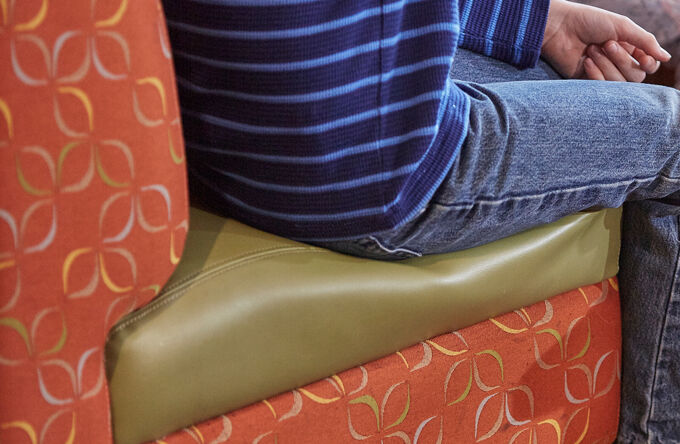 Durability
Brunswick offers the industry leading 10-year limited warranty on our Center Stage modular furniture. The robust construction delivers maximum durability to perform for years in even harsh bowling environments. Every component has been tested and passed BIFMA Plus standards at a certified independent laboratory. Center Stage modular furniture is proudly made in the USA, which allows for greater control over options, quality, and cost. It even qualifies for LEED points from the U.S. Green Building Council (USGBC) in the following categories: Materials & Resources, Indoor Environment Quality, and Innovative Design.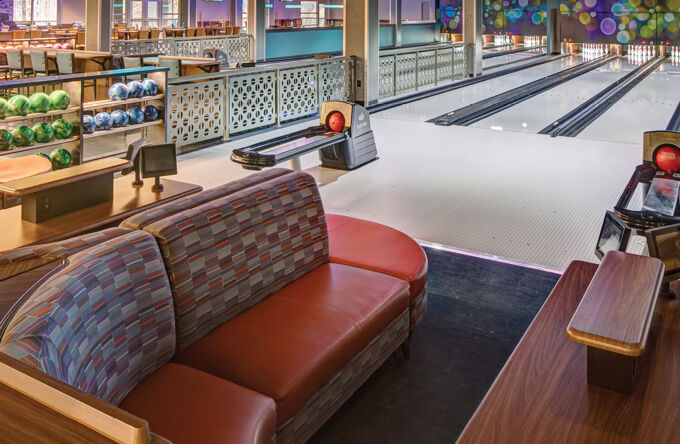 Comfort & Space
Center Stage modular furniture provides ergonomic comfort with lumbar-sloped backs and spring support seats that encourage customers to spend more time and money in the bowler area. The thinner back design creates additional room, which allows better movement in the bowler area. To save even more space, Center Stage coffee tables offer optional, dual, top-mounted LCD or keypad scoring consoles.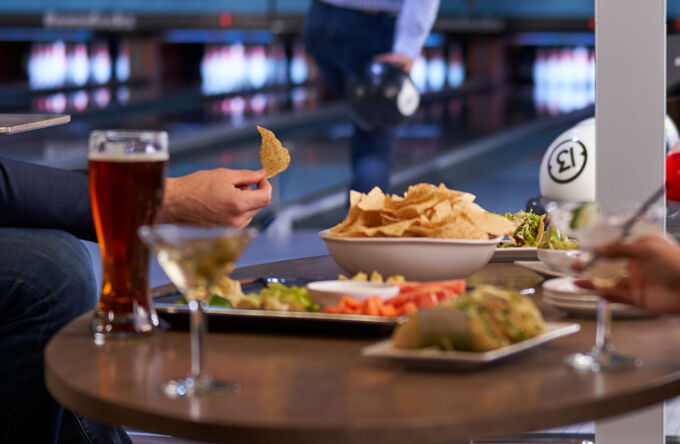 Smart Features
Center Stage modular furniture has smart features focused on increasing food and beverage sales. Every component was designed to have optimal dimensions allowing customers to move freely in the bowler area while enjoying their food and drinks. Coffee tabletops feature a center "fin" which creates equal space for each lane's food and beverage. You can provide another great place to socialize while customers watch the bowling action with the Center Stage attached modwalls. These easily add two to four additional seats without taking up valuable space. They come standard with the spill proof top "fin" that keeps liquid from reaching corner unit upholstery.
Convenience
For bowler convenience and comfort, Center Stage coffee tables have an inside shelf which provides the ideal location for storage of shoes, bags and other items. Right within reach but out of the way. With optional UL listed power and USB ports, bowlers can charge phones and laptops in the bowler area. They feature a flush mount design with spill-proof outlets. The coffee tables also have a hidden center cavity which keeps all wires organized and out of sight.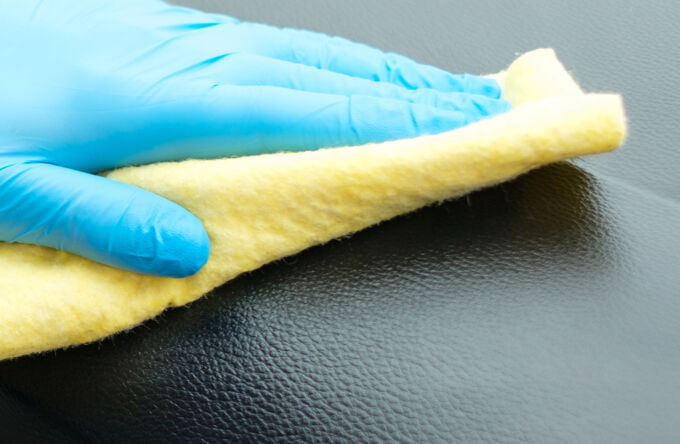 Easy Maintenance
Center Stage modular furniture has been designed with simple and smart features that make cleaning and maintenance a breeze. Adjustable height leg design allows for cleaning under seats and tables even while bolted to the floor. Brunswick exclusive "ganging" brackets easily lock components into place and move out of the way when it's time to rearrange or clean.