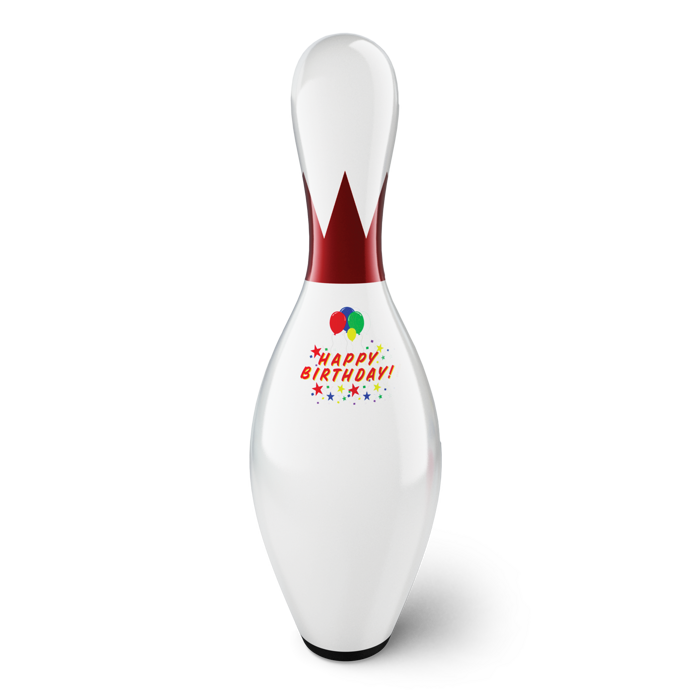 Help your bowlers celebrate their birthdays with this special-occasion pin featuring the crown graphic as well as a "Happy Birthday" message.
Features and Benefits
The Happy Birthday Pin is a Surlyn-coated maple wood pin that can be used for signatures, too
Available in sets of ten or individually
Part Number
62-861092-167 - Set of ten
62-861092-000 - Individual
Center Maintenance Catalog
Brunswick's comprehensive center maintenance products and supplies have been trusted by center owners for generations. Explore our maintenance supply catalog to find the next solution for your center's care needs.
Download
Pins Order Form
Need to replace or liven up your center's look and feel with new Brunswick pins? Fill out our bowling pin order form to order your single pin or your new pin set.
Download