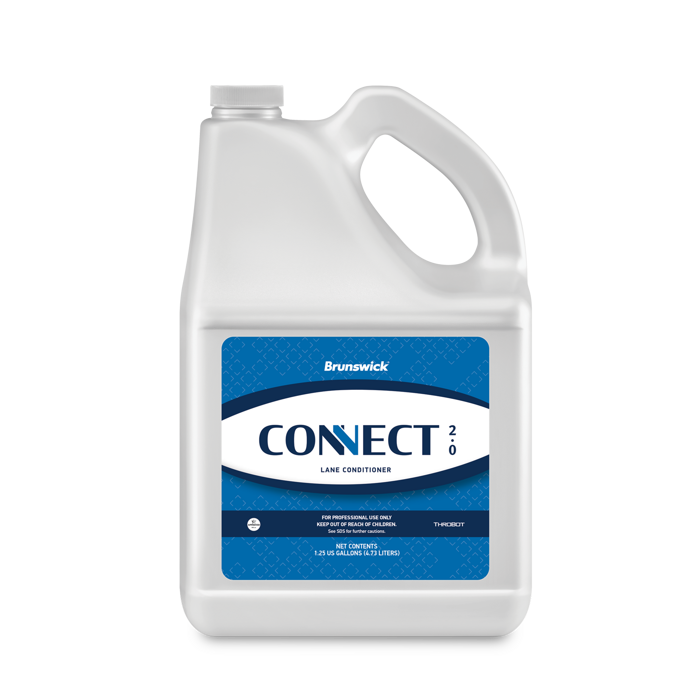 Performance Lane Conditioner
CONNECT 2.0 Lane Conditioner blends top-grade oils with a new and improved additive package for today's competitive environments. CONNECT 2.0 is a medium-low lubricity conditioner with excellent durability that is optimized for medium to low friction surfaces.
Features and Benefits
33.0 viscosity
24.5 surface tension
Even, predictable pattern transitions
Consistent performance

Easily removed by all Brunswick lane cleaners.
ThroBot™ approved.
USBC approved.
Part Number
62-860171-005 - (4 x 1.25 Gallons)
Connect 2.0 Safety Data Sheet
Global Harmonized System of Classification (GHS) Safety Data Sheet. Information is made available in PDF format. Languages available for the European Union (EU) and North America (NA).
Download SDS Sheets
Product Compliance & Tech Pages
Click the button to find additional chemical product compliance information.