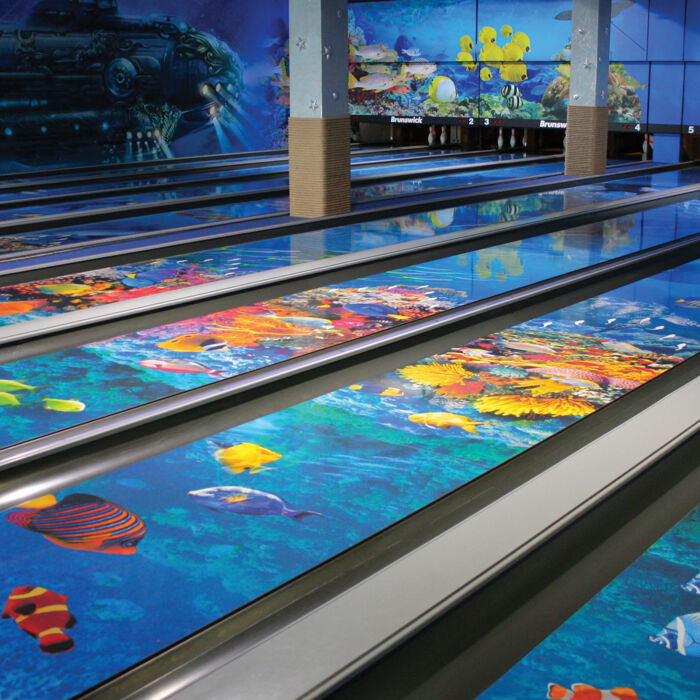 Centers that want to create a distinctive themed environment for casual bowlers and families can create a custom, colorful design that's visible by day and also produces an ultra-cool glow effect under black light.
FEATURES AND BENEFITS
Offers the same durable performance, beautiful appearance, and easy maintenance as Brunswick's premium synthetic lanes
Ability to create a unique and extraordinary themed environment
Differentiate your center from the competitors
Give customers a more memorable, branded experience
Exclusive process to apply photographic images, logos, and any design imaginable in both glow and non-glow
Endless design possibilities with long-lasting imagery
U.S. Pat. Nos. 8,636,602 and 8,435,128
Call your Brunswick representative to discuss USBC®–approved options.