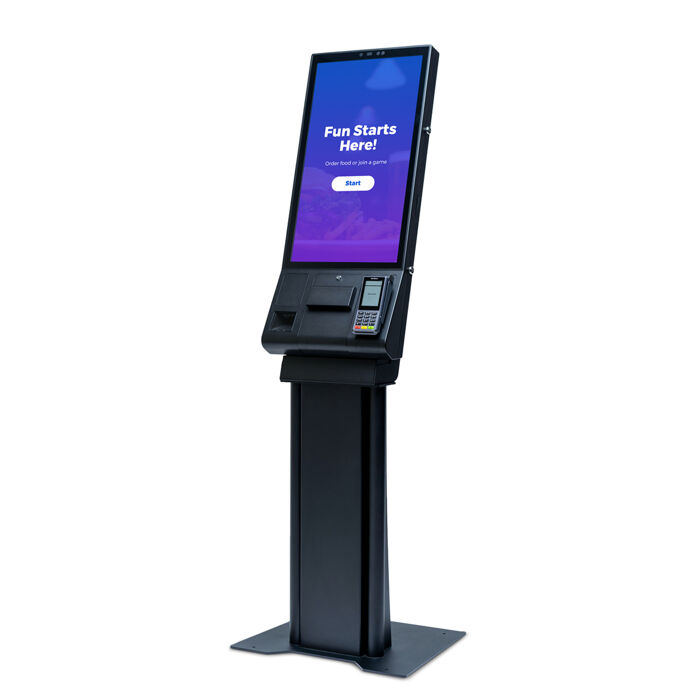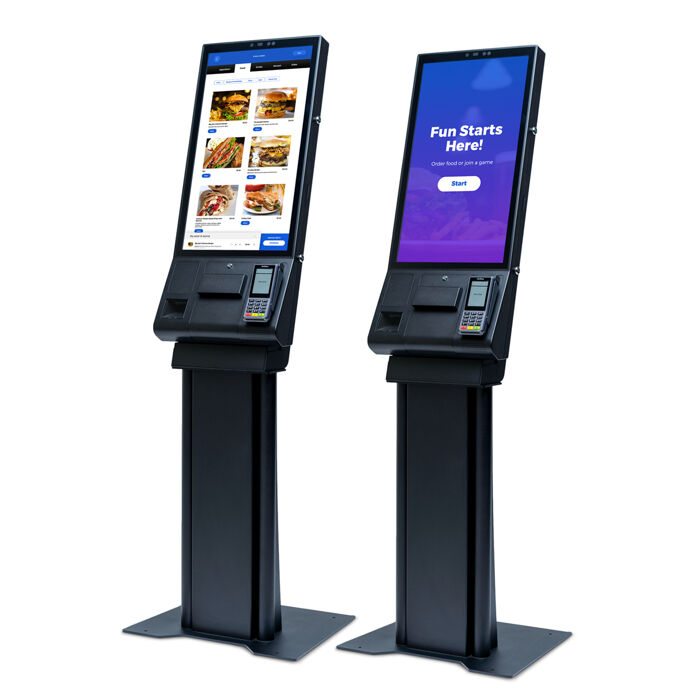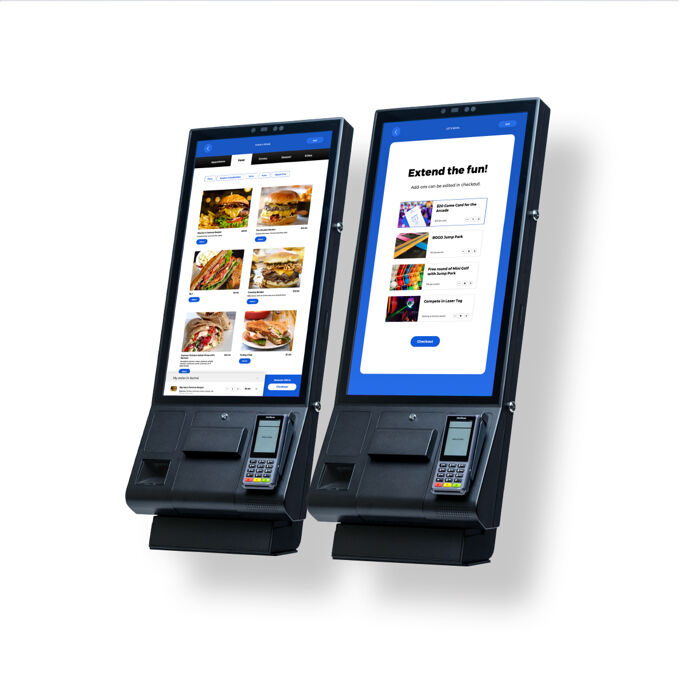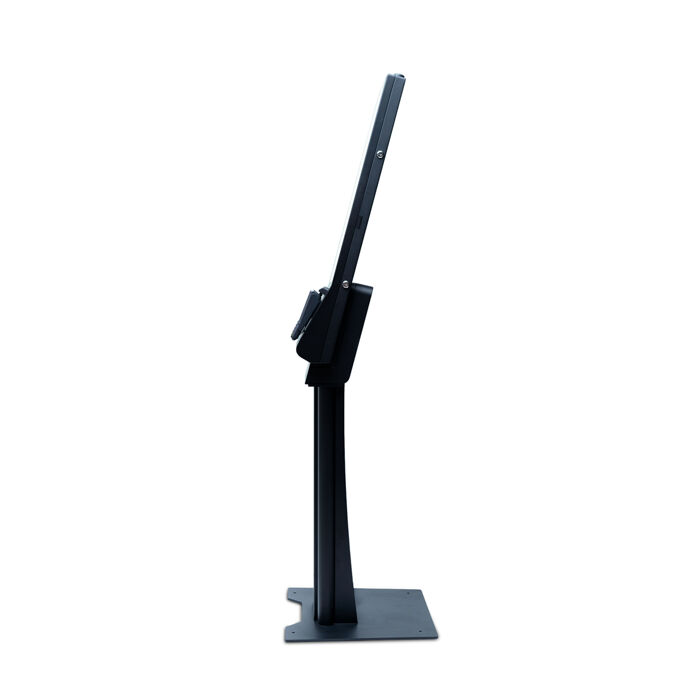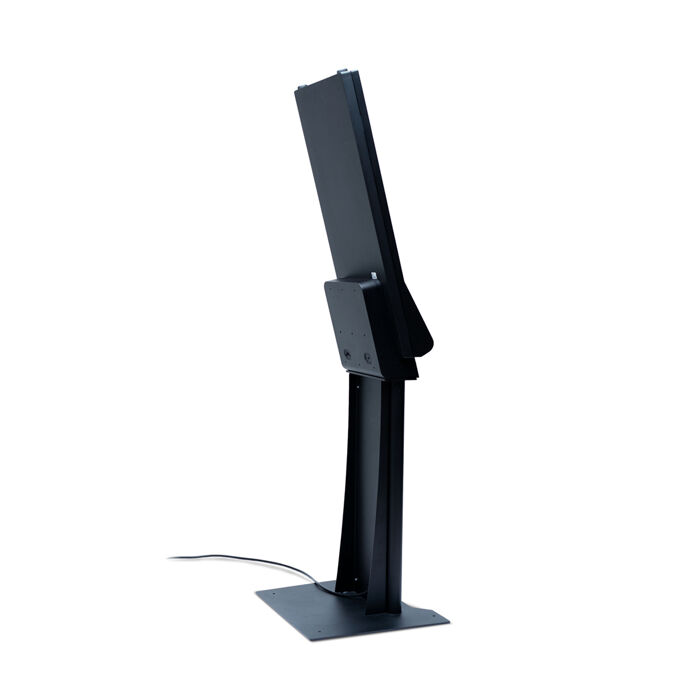 Get guests to the fun faster with Sync Service Kiosk! The Sync Kiosk empowers guests to build and purchase their personalized in-center experience, including bowling, food and beverage, game cards, and other attractions. It reduces wait times, engages customers during ordering, and improves order accuracy. Sync Service Kiosk processes orders
... read more
Get guests to the fun faster with Sync Service Kiosk! The Sync Kiosk empowers guests to build and purchase their personalized in-center experience, including bowling, food and beverage, game cards, and other attractions. It reduces wait times, engages customers during ordering, and improves order accuracy. Sync Service Kiosk processes orders faster and can upsell on every transaction.
MEET THE FUTURE OF SERVICE AUTOMATION
The Sync Service Kiosk is designed to streamline your operations, reduce staffing needs, and significantly enhance the guest experience. This innovative technology promises an unprecedented level of efficiency and customer satisfaction. From bowling centers to theme parks, discover how the Sync Service Kiosk is transforming businesses by delivering speed, accuracy, and an engaging, interactive experience, all while increasing revenue through strategic upselling opportunities.
"The restaurant has gone from one of the more difficult operations of our venue to one of the easiest to manage. The kiosk is a no-brainer—customers don't have any problems with them. If you don't have a kiosk, you will within the next two years."
- Bill Diamond, Spins Bowl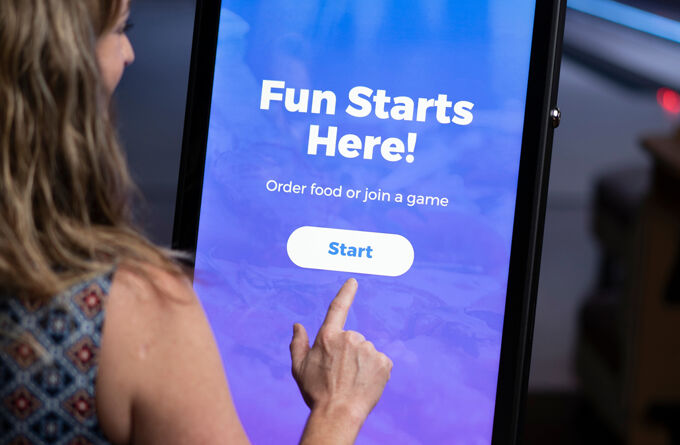 IMPROVED EFFICIENCY AND LABOR ALLEVIATION
Sync Service Kiosk is a self-service solution that reduces the workload on your front desk staff. The fully automated system has the potential to do the work of 2-3 staff members during peak times, thereby providing a practical solution for staffing challenges.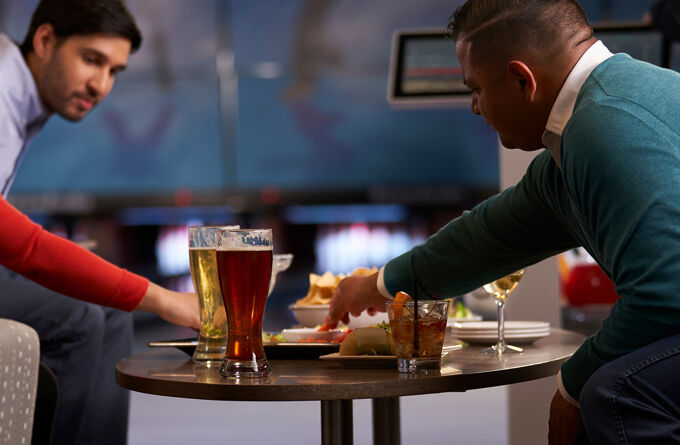 FASTER SERVICE, SHORTER WAIT TIMES
The technology behind Sync Service Kiosk is designed to reduce wait times, providing quick and streamlined ordering for guests. This efficiency helps your business move customers to their entertainment faster, enhancing their overall experience.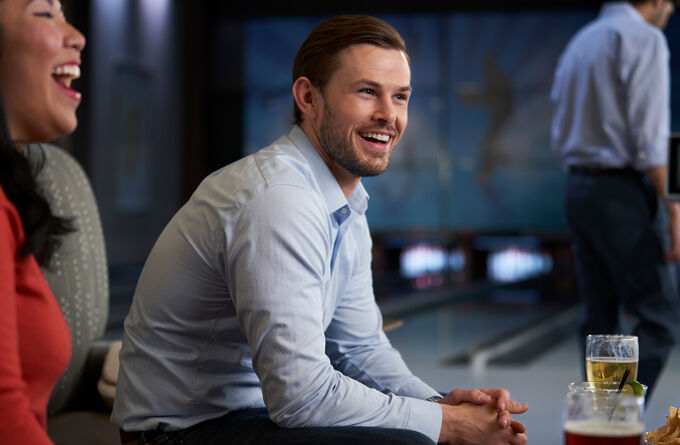 ACCURACY AND CONSISTENCY
The Sync Kiosk provides a consistent sales presentation and order process, improving order accuracy and ensuring guests get exactly what they want.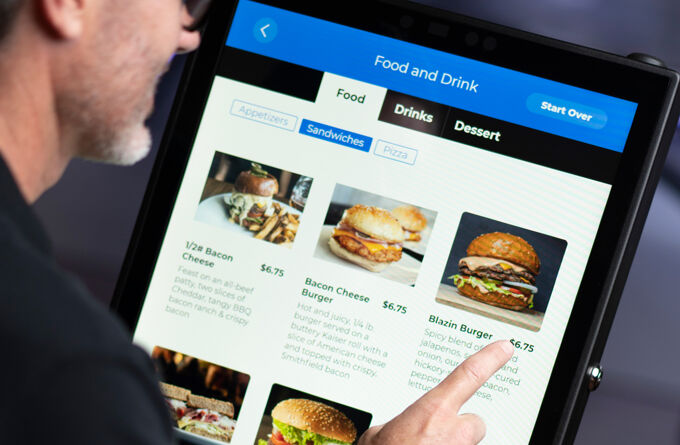 UPSELLING AND INCREASED REVENUE
Sync Service Kiosk capitalizes on every transaction by offering upselling opportunities, effectively increasing spend per visit, and driving your revenue growth.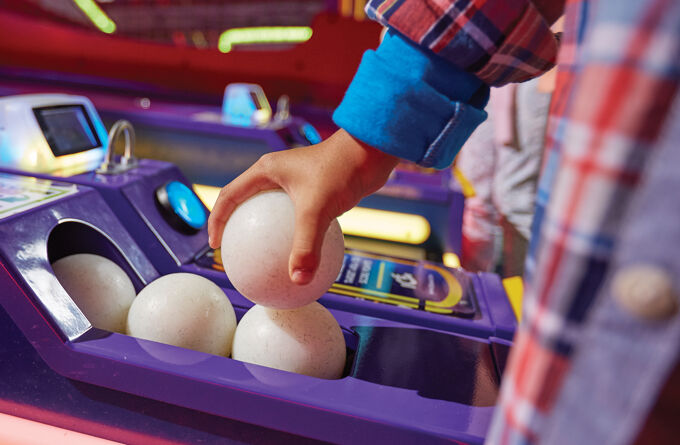 INTERACTIVE GUEST EXPERIENCE
Sync Kiosk's captivating digital displays attract guests, and the ability to build and purchase their personalized experience—from bowling to food and beverage, game cards, and more—increases guest engagement and satisfaction.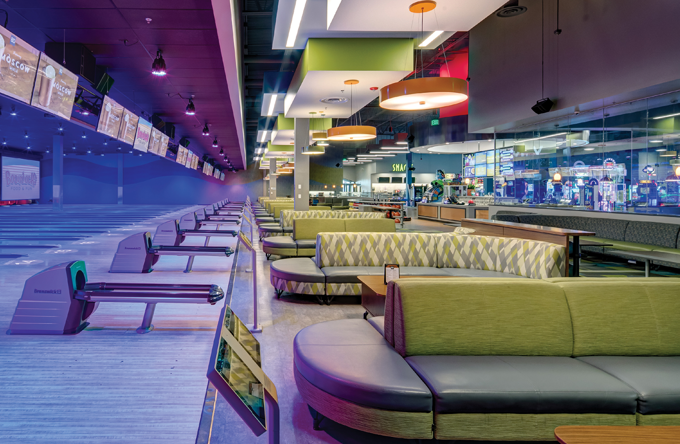 COMPREHENSIVE AUTOMATION
Sync Magnus and the Sync Service Kiosk combine to automate the entire bowling and attractions purchase process, from reservations to issuing lanes when ready. The system even gives smart customer notifications, ensuring guests a smooth, seamless experience without staff intervention.
LET'S GET STARTED
See for yourself. Schedule a personalized demo of Sync today!