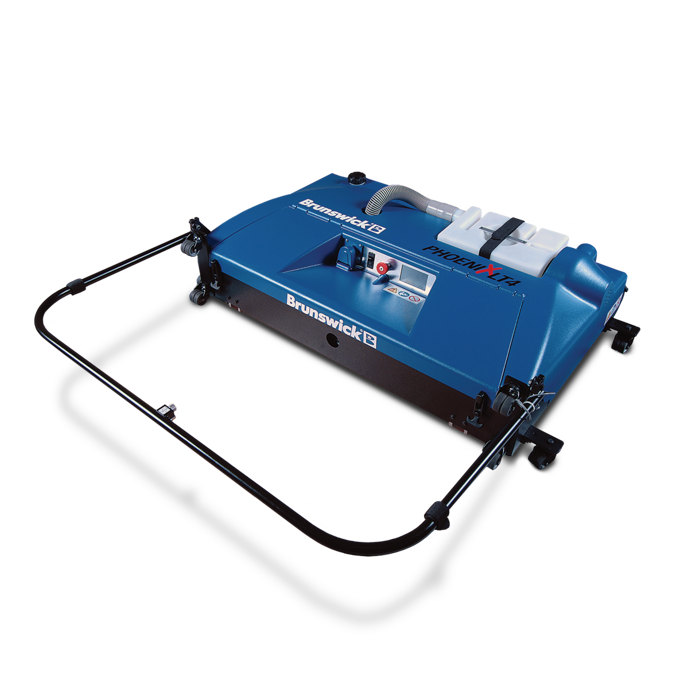 Lane Machine
The Phoenix® LT4 is an affordable lane machine designed specifically for centers 16 lanes or less. New features have been added to enhance this easy to operate combination machine which cleans, oils and buffs in a single pass.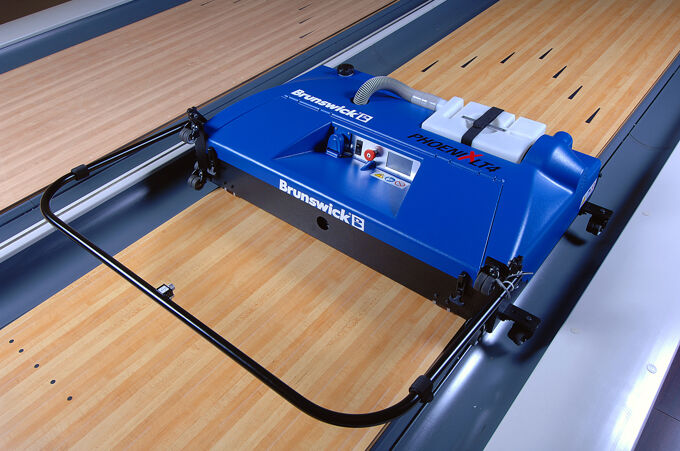 Convenience Meets Ease for a Better Clean
A floating vacuum head fits the contours of your lanes to maximize cleaning and selecting the desired oil pattern is nearly foolproof with four pre-programmed lane oil patterns. You will find that access to liquids is easy with the cleaner and waste tanks right on top. The adjustable end-of-lane sensor ensures compatibility with all pin-deck and pinsetter types.
Efficient and cost-effective, the Phoenix LT4 really is a great solution for any small center's lane maintenance needs.
Center Maintenance Catalog
Brunswick's comprehensive center maintenance products and supplies have been trusted by center owners for generations. Explore our maintenance supply catalog to find the next solution for your center's care needs.
Download