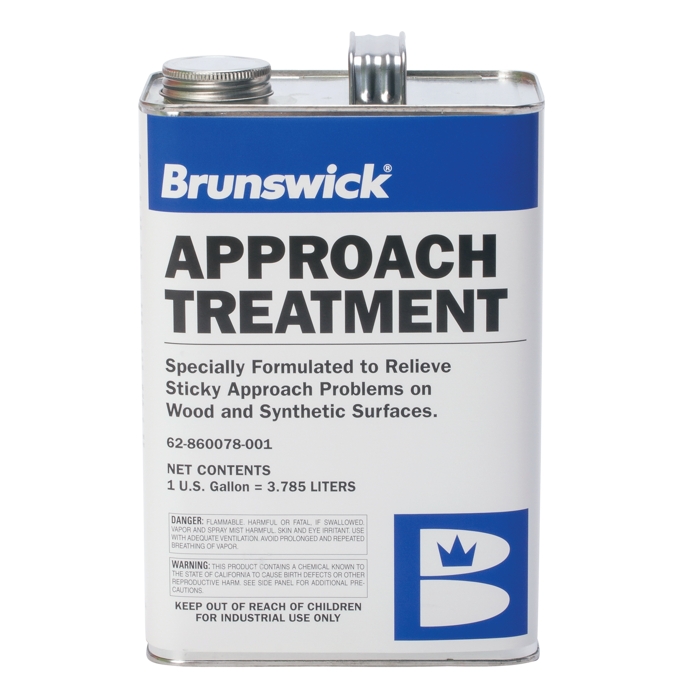 Take the stickiness out of approaches.
Features and Benefits
Improves slide conditions for sticky approaches
Provides long-lasting, effective treatment on both wood and synthetic lanes
Part Number
62-860078-001 - (4 x 1 Gallons)
Center Maintenance Catalog
Brunswick's comprehensive center maintenance products and supplies have been trusted by center owners for generations. Explore our maintenance supply catalog to find the next solution for your center's care needs.
Download
Know Your 3Cs
The more you know about the 3Cs (Conditioners, Cleaners, and Cloth), the better you can analyze your lane maintenance needs and choose the best products for your center. Knowing your 3Cs enhances the trust and confidence that bowlers have in you – and can lead them to better enjoy their bowling experience and bowl more often.
Download
Approach Treatment Safety Data Sheet
Global Harmonized System of Classification (GHS) Safety Data Sheet. Information is made available in PDF format. Languages available for the European Union (EU) and North America (NA).
Download