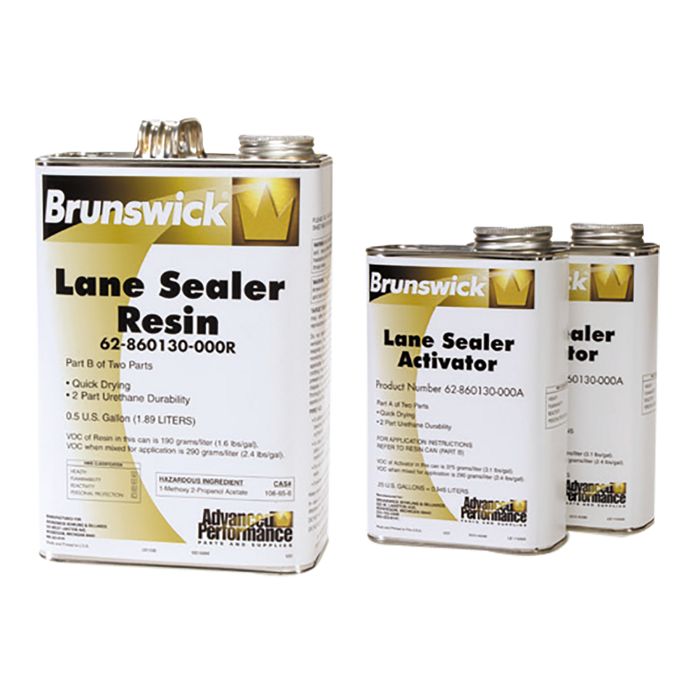 This fast-drying, pre-base coat stain and sealer coat gives older, oil-soaked wood lanes a lighter appearance and allows the base coat to protect the lane.
Features and Benefits
Two component, 100% Solids type formulation
VOC Compliant
Prevents base coat from soaking into wood
Results in a smoother, higher-gloss lane finish system
Apply with Astrolane 100% Solids applicator assembly (14-860111-000) and 100% Solids applicator refills (14-860108-000)
One gallon kit covers 8 lanes
Part Number
62-860130-000 - (1 Gallon kit)
Center Maintenance Catalog
Brunswick's comprehensive center maintenance products and supplies have been trusted by center owners for generations. Explore our maintenance supply catalog to find the next solution for your center's care needs.
Download Catalog
Astrolane® Sealer Safety Data Sheet
Global Harmonized System of Classification (GHS) Safety Data Sheet. Information is made available in PDF format. Languages available for the European Union (EU) and North America (NA).
Download SDS Sheets