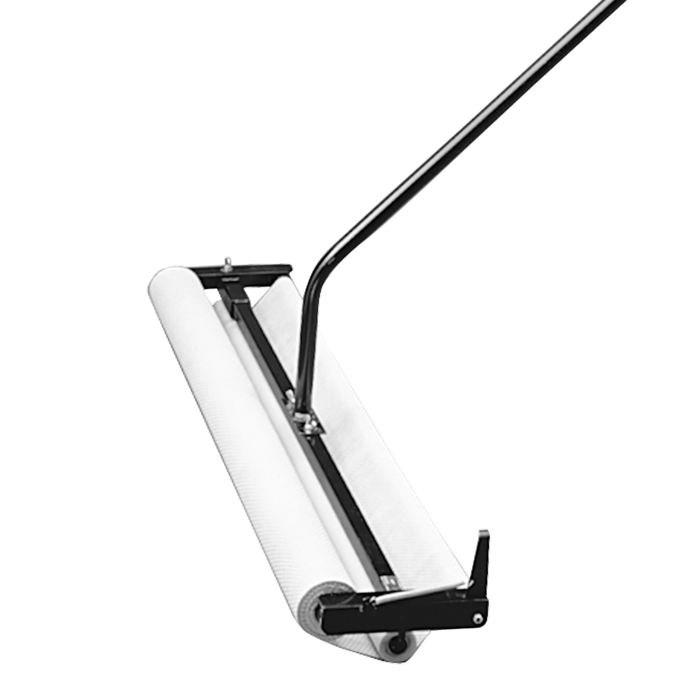 Brunswick's unique design provides the ideal way to get the dust without disturbing the lane condition.
Features and Benefits
Aluminum support bar applies even pressure to foam pad and duster cloth for a complete cleaning, regardless of lane conditions
Cloth contours to any lane and any lane surface
Automatic action ratchet advances duster cloth
with no fuss
43" wide duster cleans the entire lane in one pass
Lightweight for easy maneuvering
Installing clean duster cloth is a snap
Part Number
61-860158-001
Center Maintenance Catalog
Brunswick's comprehensive center maintenance products and supplies have been trusted by center owners for generations. Explore our maintenance supply catalog to find the next solution for your center's care needs.
Download
Knowing Your 3Cs
The more you know about the 3Cs (Conditioners, Cleaners, and Cloth), the better you can analyze your lane maintenance needs and choose the best products for your center. Knowing your 3Cs enhances the trust and confidence that bowlers have in you – and can lead them to better enjoy their bowling experience and bowl more often.
Download