Brunswick Liquid Friction Pin Deck Treatment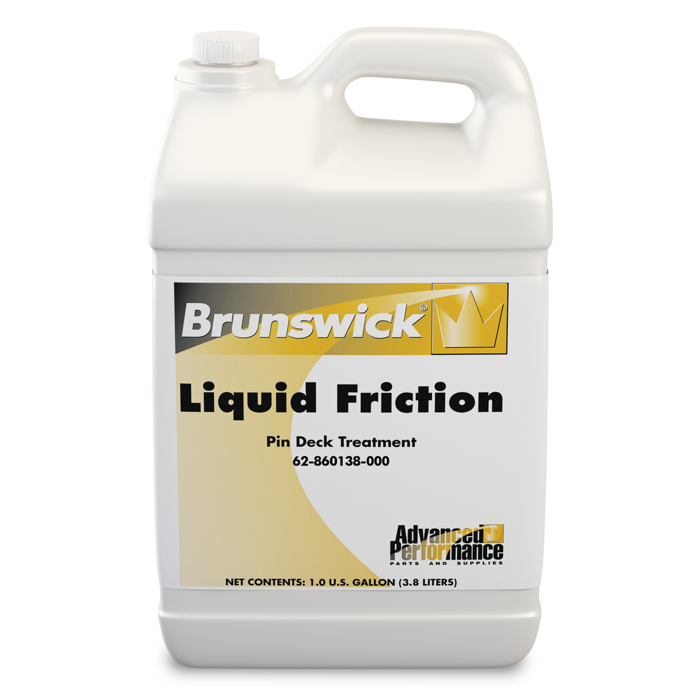 Effectively ends out-of-range and sliding pin problems. Also quickly and effectively increases the coefficient of friction of pins decks, promoting falling pins over sliding pin action.
Features and Benefits
Easy to use. Just spray and dry
Works effectively on wood or synthetic pin decks
Part Number
62-860138-000 - (2 x 1 Gallons)
Plus empty pint spray bottle per carton
Center Maintenance Catalog
Brunswick's comprehensive center maintenance products and supplies have been trusted by center owners for generations. Explore our maintenance supply catalog to find the next solution for your center's care needs.
Download Catalog
Brunswick Liquid Friction Pin Deck Treatment Safety Data Sheet
Global Harmonized System of Classification (GHS) Safety Data Sheet. Information is made available in PDF format. Languages available for the European Union (EU) and North America (NA).
Download SDS Sheets