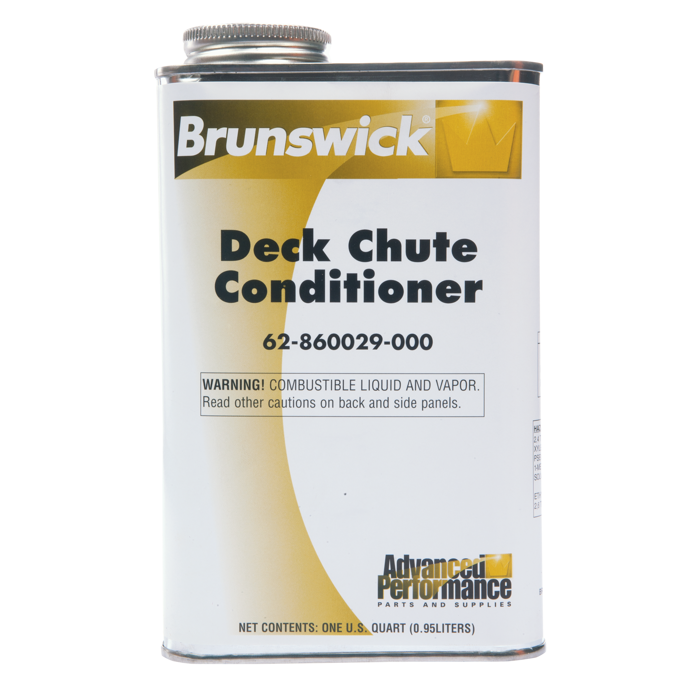 Improve the durability and performance of deck chutes. Longer lasting and more stable, this Advanced Performance deck chute conditioner has been designed to minimize deck jams by allowing pins to slide easily through the chutes.
Features and Benefits
Improved formula promotes longer chute life
Durable and more stable
Minimizes deck jams and downtime
Part Number
62-860029-000 - (1 Quart)
Center Maintenance Catalog
Brunswick's comprehensive center maintenance products and supplies have been trusted by center owners for generations. Explore our maintenance supply catalog to find the next solution for your center's care needs.
Download Catalog
Deck Chute Conditioner Safety Data Sheet
Global Harmonized System of Classification (GHS) Safety Data Sheet. Information is made available in PDF format. Languages available for the European Union (EU) and North America (NA).
Download SDS Sheets