U-300 Single Package Ultraviolet Finish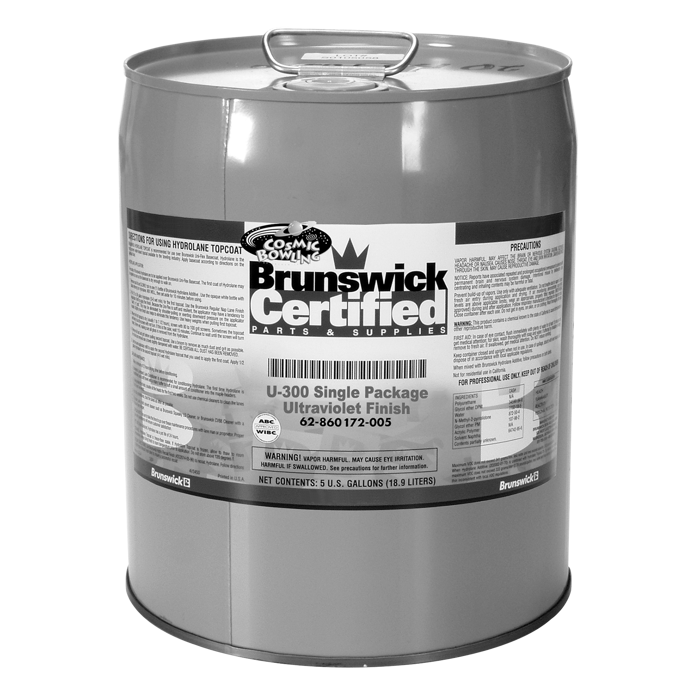 This moisture-cure urethane topcoat looks completely clear under standard lighting, and emits a blue-white aura under ultraviolet conditions.
Features and Benefits
Hard, durable finish that requiring no additional clear topcoat
Each container coats up to seven lanes
May not be permitted in your area due to local VOC restrictions; check your local VOC regulations or contact your Brunswick distributor for details
Part Number
62-860172-005 - (5 Gallons)
Center Maintenance Catalog
Brunswick's comprehensive center maintenance products and supplies have been trusted by center owners for generations. Explore our maintenance supply catalog to find the next solution for your center's care needs.
Download Catalog
U-300 Single Package Ultraviolet Finish Safety Data Sheet
Global Harmonized System of Classification (GHS) Safety Data Sheet. Information is made available in PDF format. Languages available for the European Union (EU) and North America (NA).
Download SDS Sheets