Electronic Five Pin Indexing Kit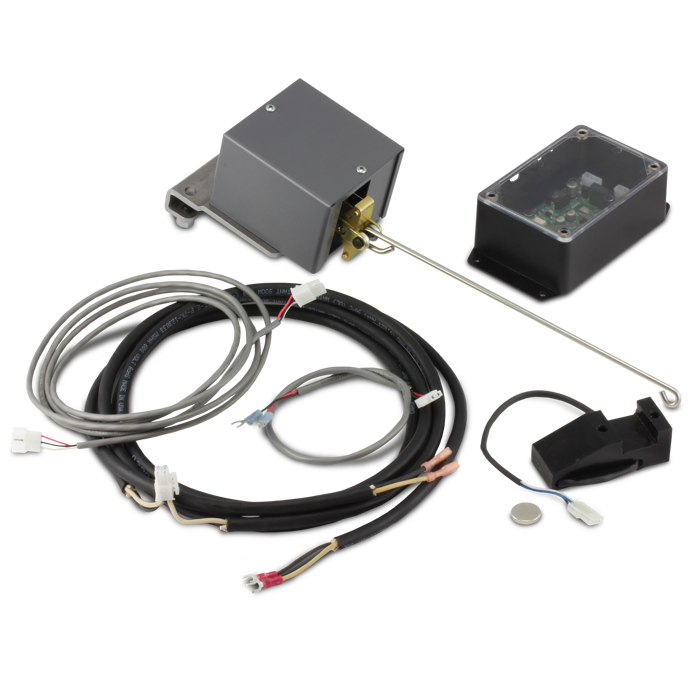 A large number of pinsetter stops are turret and turret clutch related. Eliminate a lot of the variables for failure by updating your pinsetter with this revolutionary kit. The Electronic Five Pin Indexing Kit eliminates nine of the turret clutch high maintenance components. Maintenance of this kit simply consists of an annual inspection and
... read more
A large number of pinsetter stops are turret and turret clutch related. Eliminate a lot of the variables for failure by updating your pinsetter with this revolutionary kit. The Electronic Five Pin Indexing Kit eliminates nine of the turret clutch high maintenance components. Maintenance of this kit simply consists of an annual inspection and applying oil to linkage and pins.
Features and Benefits
Reduce down time and annual maintenance costs
No more rebuilding clutch assembly or replacing facings
Less tension on belts promoting longer belt life
Complete with all necessary hardware and installation instructions
For use on cast aluminum turret frames
Not for use on steel turret frames
Designed by Mechanic Bruce McMartin
Part Number
12-862028-000
Component Replacement Parts
10-229455-000 - O-Ring Pin
12-150336-000 - Solenoid
12-752023-000 - Cable - Solenoid
12-150320-000 - Link
12-150339-000 - Magnet
12-150338-000 - Reed Switch Assy
12-752021-000 - Cable - Reed Switch
12-150343-000 - PCB and Enclosure
12-752022-000 - Cable - PCB Power Supply
Kit Eliminates These Parts
Time Delay Gear and Cam - 12-150138-000
Torsion Latch Assembly - 12-150011-000
Friction Disc Assembly - 12-860804-000
Post - 12-150253-000
Spring Guide - 12-150004-000
Compression Spring - 12-150222-000
Trip Lever - 12-150079-000
Torsion Spring - 12-150012-000
Stud - 12-150254-000
Genuine Brunswick Parts Catalog
Genuine Brunswick parts are the originals – precision engineered for your equipment, refined with knowledge that can only be drawn from over 50 years of experience in the parts business.
Download