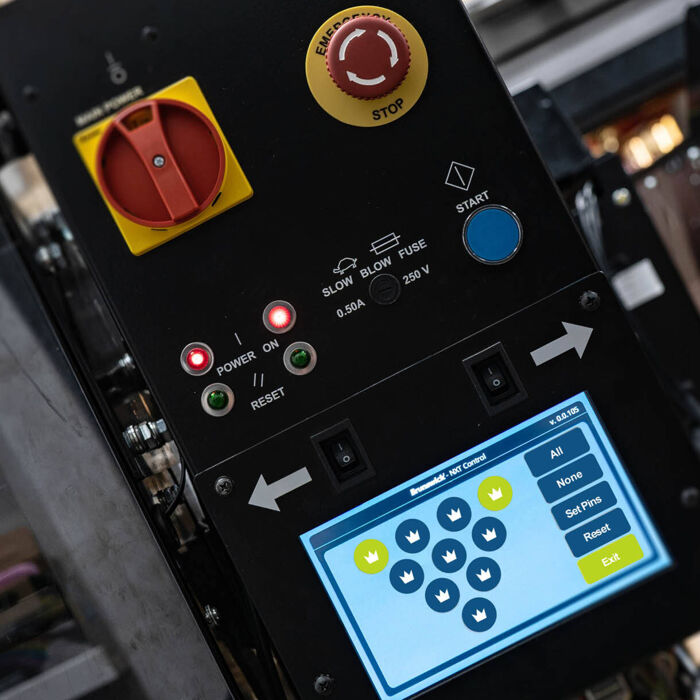 Brunswick understands that successful centers need to evolve at the speed of technology. That's why we're dedicated to developing business solutions that grow with—and help grow—our customers' businesses. The 360 Controller for Boost ST, Duckpin Social StringPin, and GS-NXT pinsetters is no exception.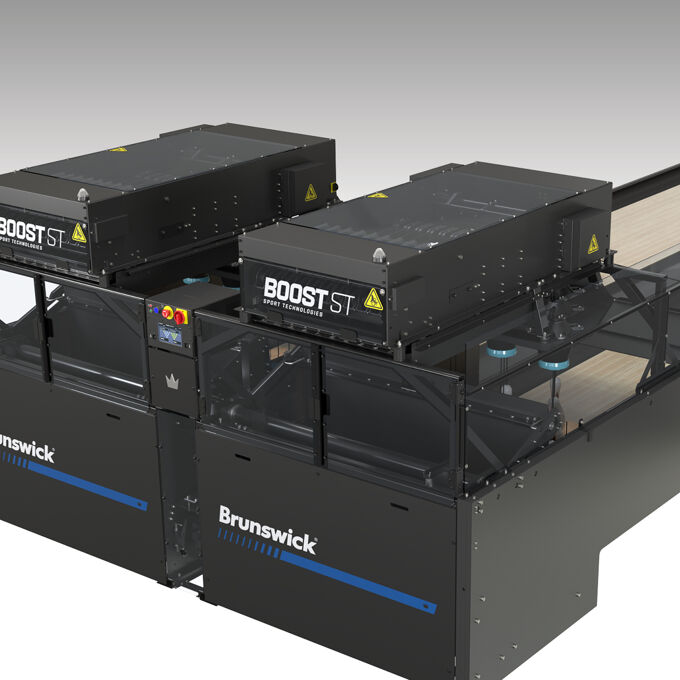 Endlessly Updatable
Brunswick's 360 Controller features a design that allows endless updates in functionality and features. A touchscreen system and user interface for troubleshooting, paired with real-time machine setting control, make it easy to use, powerful, and versatile. Seamless integration with the Sync® scoring and management system and the Brunswick Cloud take center operations and maintenance to the next level.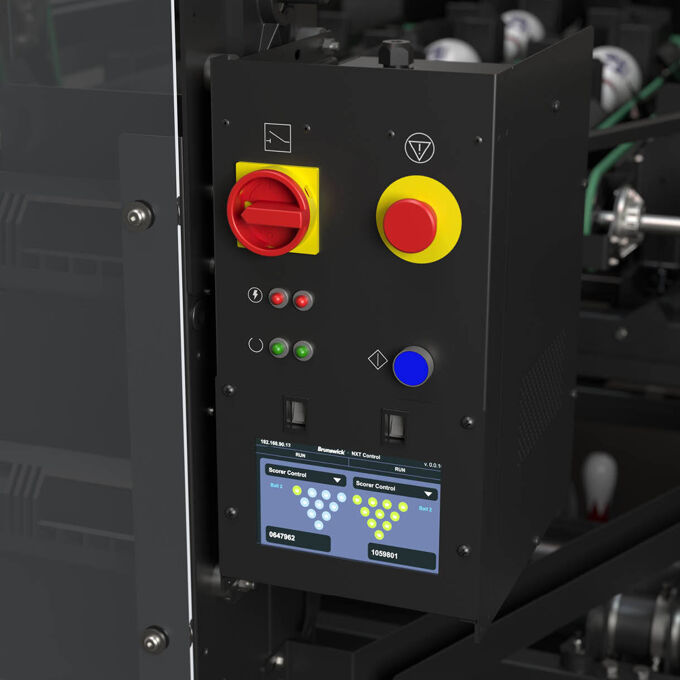 Easy to Learn and Use
The 360 Controller features an intuitive, easy-to-learn touchscreen user interface. A clear, simple design and quick access to menus and modes make operation and maintenance easy. Access is easy too, with installation on the rear of the machines. The 360 Controller's modular design means that components can be quickly replaced in the field by center staff. Unlike other solutions on the market, there's no need to send it to a repair center.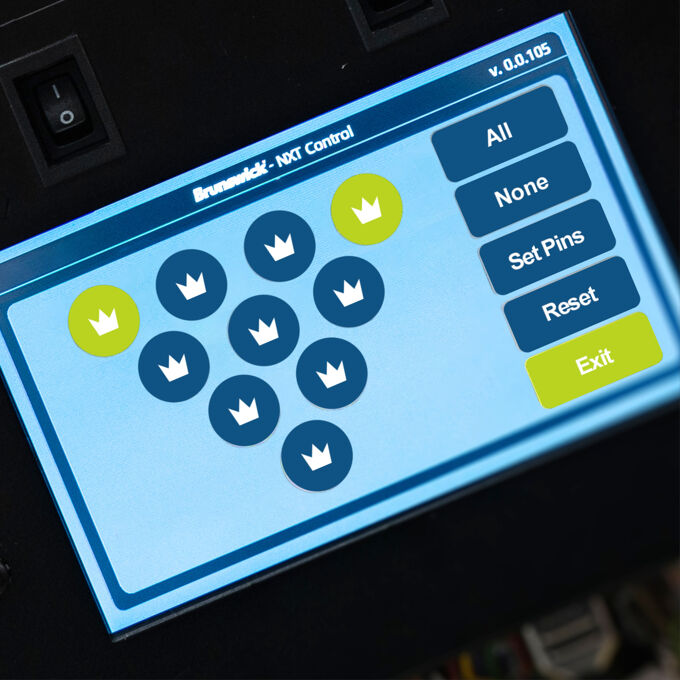 Powerful
Centers can do more with less using Brunswick's 360 Controller. Efficient, enhanced error reporting, diagnostics, and troubleshooting empower mechanics and improve productivity. The responsive controller lets staff efficiently set pin combinations on-demand and fully customize the machine's settings to the center's preference.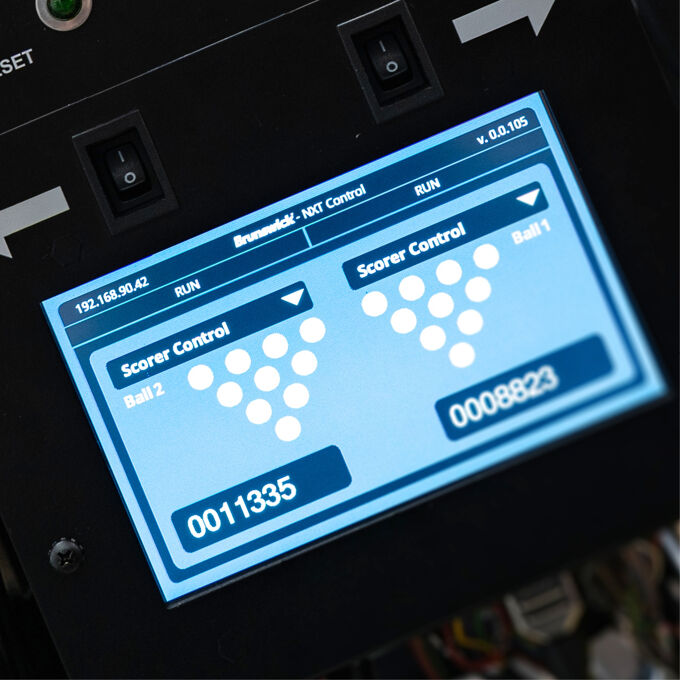 Versatile
As with all Brunswick products, forward-thinking design and engineering ensure that our hardware solutions can evolve to support leading-edge technology well into the future. The software-driven 7" touchscreen display isn't limited by physical buttons, so functionality and features can keep up as business needs and technologies evolve. The next-generation platform is connected to the Brunswick Cloud infrastructure, providing detailed performance reporting and endless upgrades. The 360 Controller comes standard on Boost ST, Duckpin Social StringPin and GS NXT pinsetters and is compatible for use with all GS series machines.
Genuine Brunswick Parts Catalog
Genuine Brunswick parts are the originals – precision engineered for your equipment, refined with knowledge that can only be drawn from over 50 years of experience in the parts business.
Download