Two-Piece Spur Gears and Pulley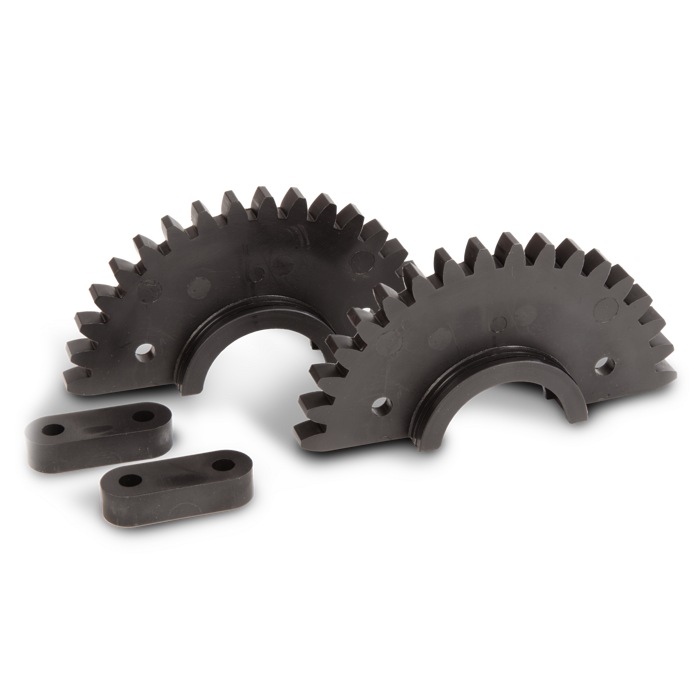 Prevent pinsetter down situations by keeping a couple of easy to install two-piece gears and pulley on hand. These are great temporary replacements that do not require removal of the front or rear distributor shaft for installation. Hardware included.
Part Numbers
47-275746-009 – Front Distributor Shaft Gear
47-274669-004 – Rear Distributor Shaft Gear
47-275748-009 – Distributor Round Belt Pulley
To order permanent one-piece replacement gear:
47-090547-004 – Front Distributor Gear
47-093900-003 – Rear Distributor Gear
47-093863-003 – Round Belt Pulley
Genuine Brunswick Parts Catalog
Genuine Brunswick parts are the originals – precision engineered for your equipment, refined with knowledge that can only be drawn from over 50 years of experience in the parts business.
Download