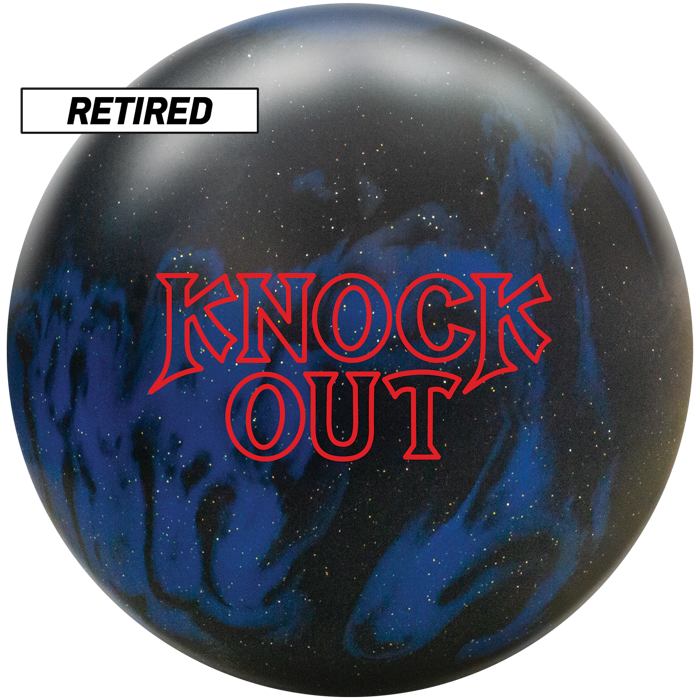 RETIRED
This Knock Out Black and Blue uses Savvy Hook 3.5 Solid, a slightly stronger cover and motion on the lane. In addition to the stronger cover, we've added sparkle to help it bite through oil, and it uses a stronger finishing process. The Knock Out series is also a perfect complement to the Melee Jab balls, as it uses the same core but a stronger
... read more
This Knock Out Black and Blue uses Savvy Hook 3.5 Solid, a slightly stronger cover and motion on the lane. In addition to the stronger cover, we've added sparkle to help it bite through oil, and it uses a stronger finishing process. The Knock Out series is also a perfect complement to the Melee Jab balls, as it uses the same core but a stronger cover and finish. The Knock Out Black and Blue will be another must-have motion in the bag.
Spec Table

| Spec Label | Spec Value |
| --- | --- |
| Level | High |
| Part Number | 60-106656-93X |
| Color | Black / Blue |
| Core | Melee |
| Coverstock | Savvy Hook 3.5 Solid |
| Cover Type | Solid Reactive |
| Finish | 500, 2000 Siaair Micro Pad |
| Weights | 16-12 lbs. |
| RG | 2.487 (15 lb.) |
| DIFF | 0.050 (15 lb.) |
| Warranty | Two years from purchase date |
Performance Index:
HIGH:
Top performing balls offering great hook potential on a wide range of conditions.
ALL PURPOSE:
Versatile ball motion that is useful across various lane conditions, usually a continuous and strong arcing ball. Balls with higher numbers will have stronger overall reactions.
REACTION SHAPE STRENGTH: 82
The higher the number the stronger the reaction shape – with 1 being the least and 100 the most.

DynamiCore Technology
The Knock Out Black and Blue features Brunswick's innovative outer core technology called DynamiCore. This industry-leading technology is a more durable outer material that yields less compression upon impact increasing hitting power and creating an undeniable difference in sound and pin carry.
Learn more about DynamiCore Technology