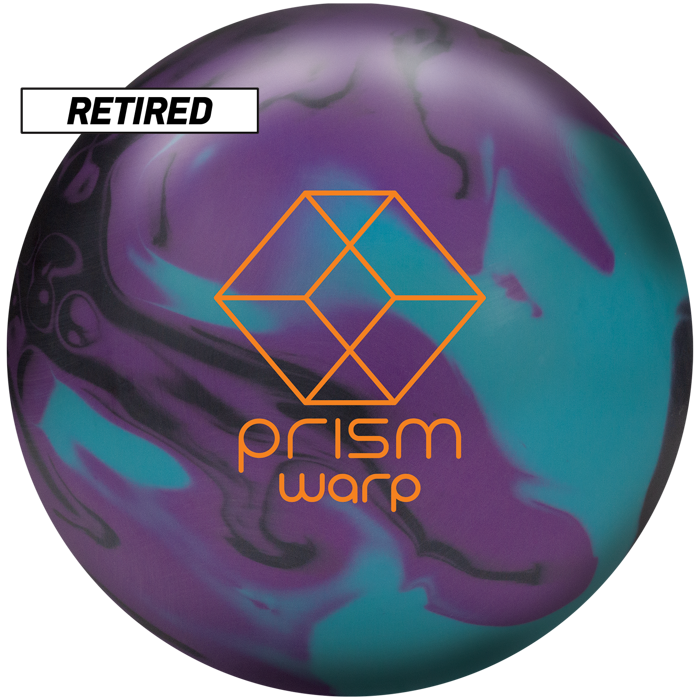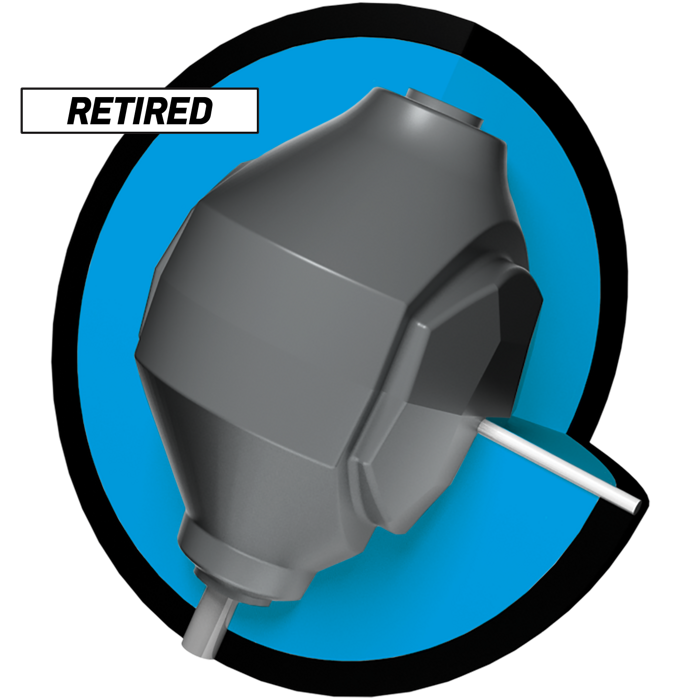 RETIRED
The Prism Warp has great hook potential that will be usable for a wide range of players. Where the Prism Solid had so much teeth it could only be used on high volumes of oil, the Prism Warp is good across a wider range of conditions. It uses the Portal core with an ultra-low RG and higher Differential and Intermediate Differential. It's Activator
... read more
The Prism Warp has great hook potential that will be usable for a wide range of players. Where the Prism Solid had so much teeth it could only be used on high volumes of oil, the Prism Warp is good across a wider range of conditions. It uses the Portal core with an ultra-low RG and higher Differential and Intermediate Differential. It's Activator Composite Technology, A.C.T. 2.0 cover fits right between the Prism Solid and Prism Hybrid. We eliminated the additional finishing step using more teeth under the final surface, this allows for more length and better continuation for this ball.
Spec Table

| Spec Label | Spec Value |
| --- | --- |
| Level | Pro |
| Part Number | 60-106242-93X |
| Color | Turquoise / Purple / Black |
| Core | Portal |
| Coverstock | A.C.T. 2.0 (Activator Composite Technology) |
| Cover Type | Solid Reactive |
| Finish | 500, 2000 Siaair Micro Pad |
| Weights | 12-16 lbs. |
| RG | 2.465 (15 lb.) |
| DIFF | 0.051 (15 lb.) |
| ASY | 0.018 (15 lb.) |
| Warranty | Two years from purchase date |

Performance Index
PRO:
Brunswick's most advanced technology. The strongest core and cover combinations we offer.
TRACTION:
Balls that hook earlier on the lane providing more hook on oilier conditions or for bowlers with lower rev rates. Balls with higher numbers will have more overall hook.
REACTION SHAPE STRENGTH: 87
The higher the number the stronger the reaction shape – with 1 being the least and 100 the most.
Learn more about the Performance Index

Durability Optimization Technology (DOT)
The Prism Warp features Durability Optimization Technology (DOT), a patent-pending advancement in bowling ball technology. DOT enhances the durability of your ball.
Learn more about Durability Optimization Technology

DynamiCore Technology
The Prism Warp features Brunswick's innovative outer core technology called DynamiCore. This industry-leading technology is a more durable outer material that yields less compression upon impact increasing hitting power and creating an undeniable difference in sound and pin carry.
Learn more about DynamiCore Technology