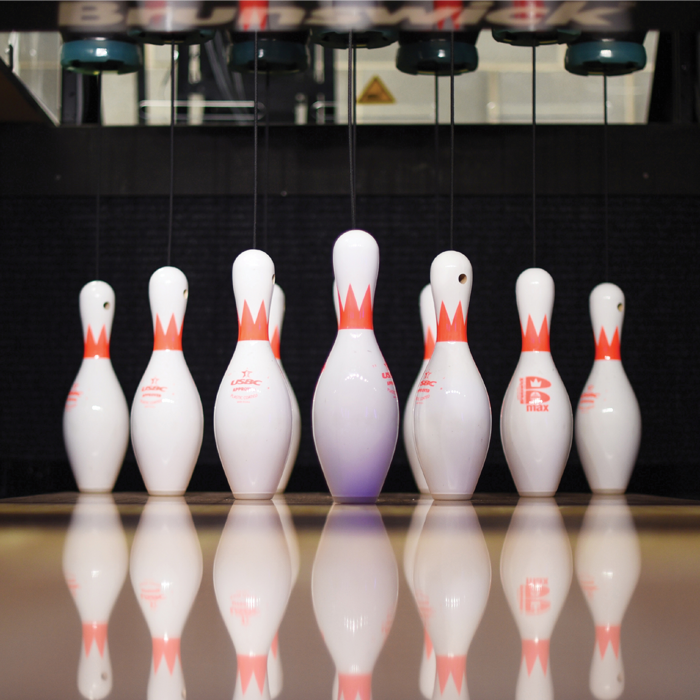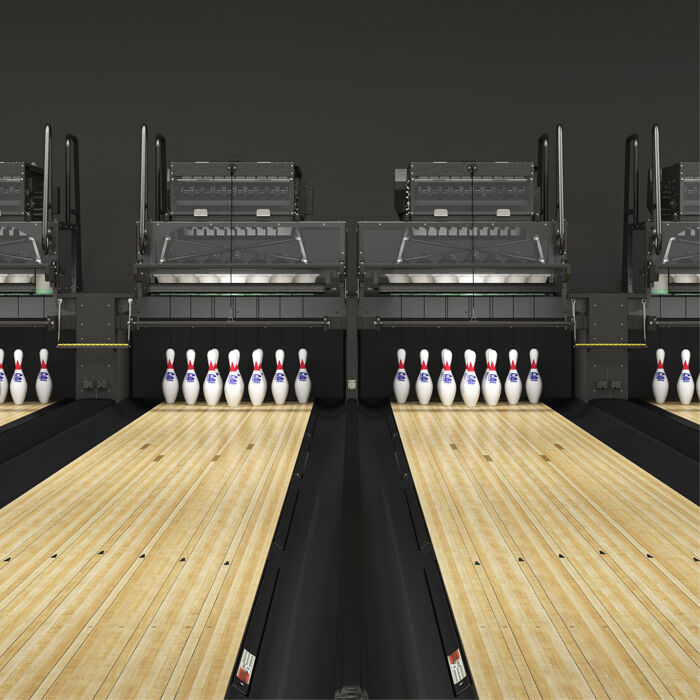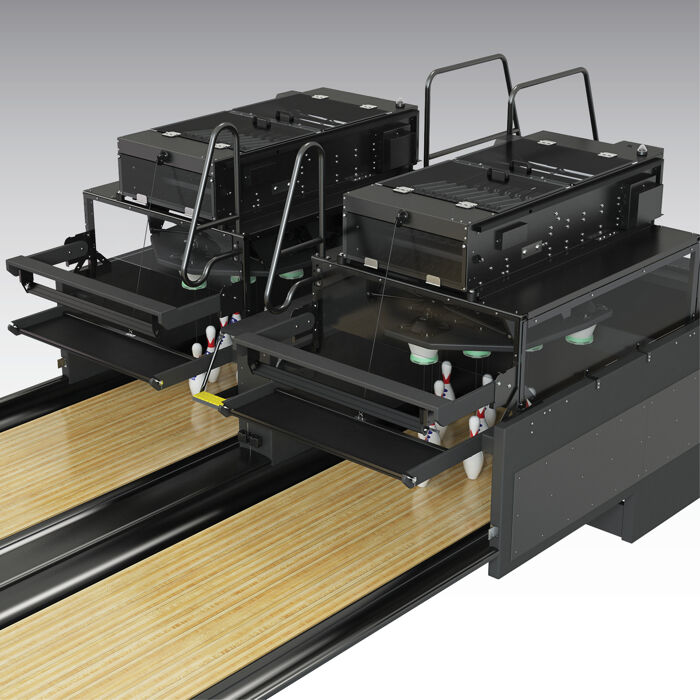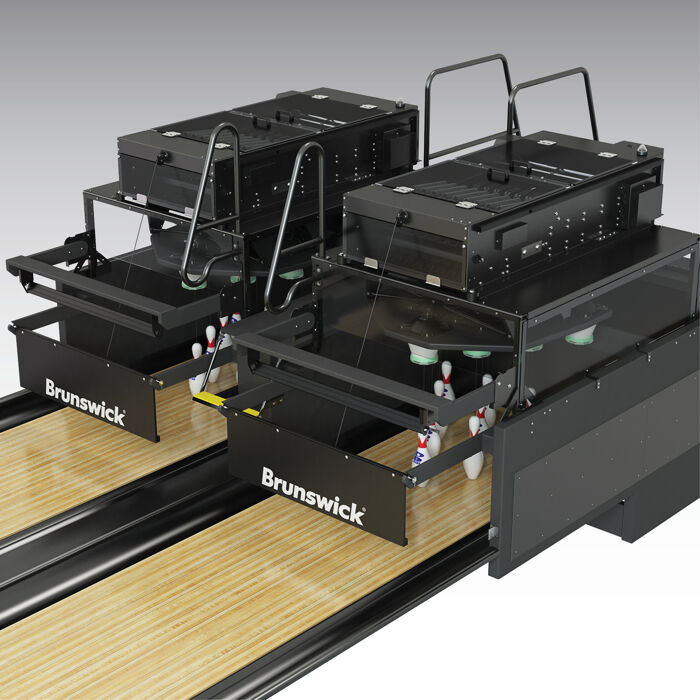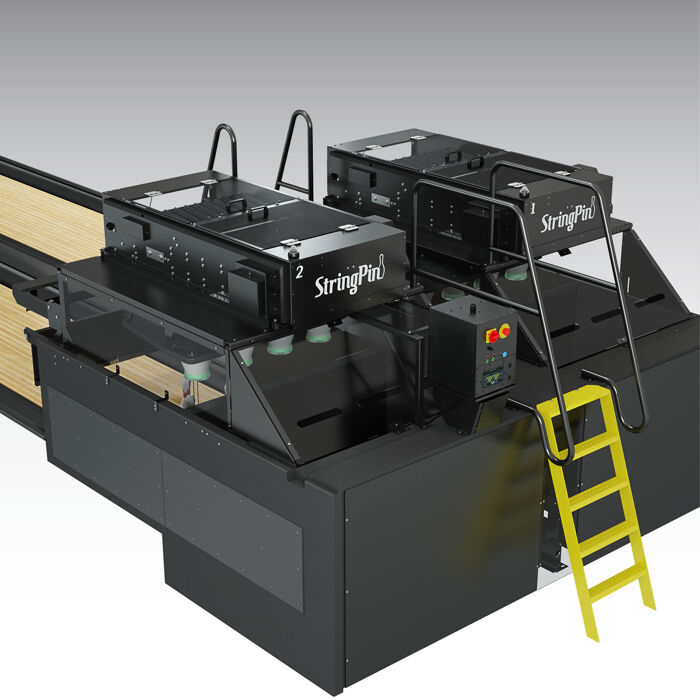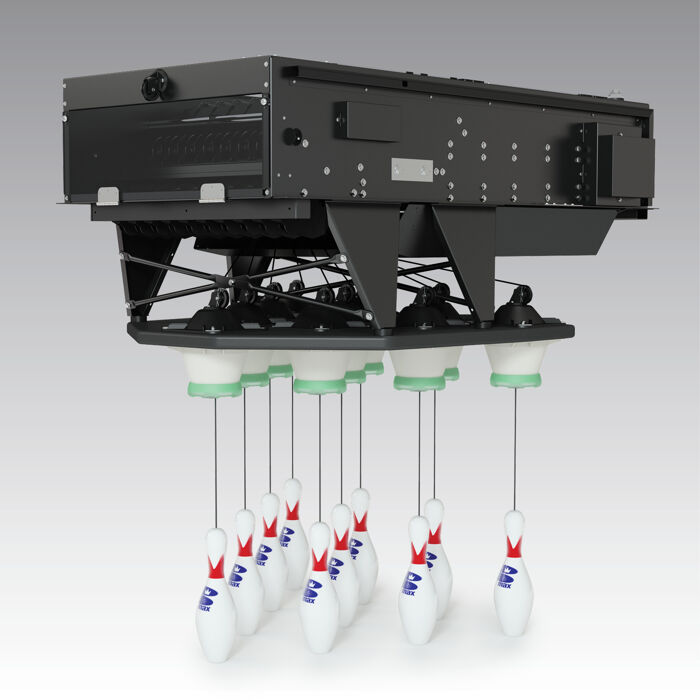 Brunswick's StringPin is one of the world's most versatile commercial-grade string pinsetters and is also used to operate Duckpin Social. The industry leader in pinsetter performance and reliability, Brunswick engineered StringPin to be one of the most reliable, economical, and easy-to-operate machines available.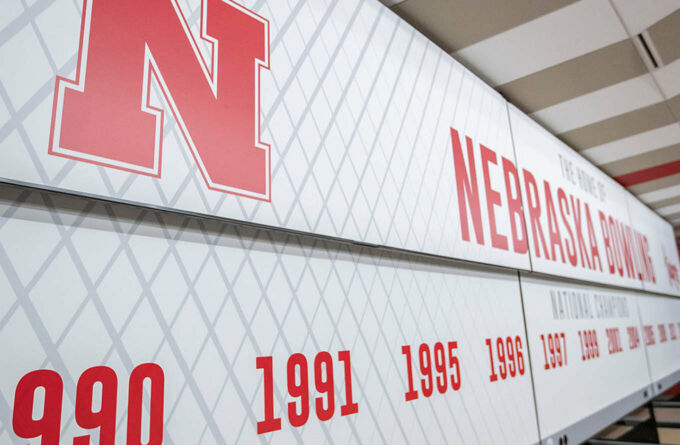 The Choice of Champions
"The rest of the world is just beginning to understand the benefits of string pinsetter technology. I believe Brunswick Stringpin is a no-brainer for anyone looking for an easier alternative to the more expensive, higher maintenance, and more complex free-falling pinsetters."
—Paul Klempa, University of Nebraska, head coach
Download our string pinsetter white paper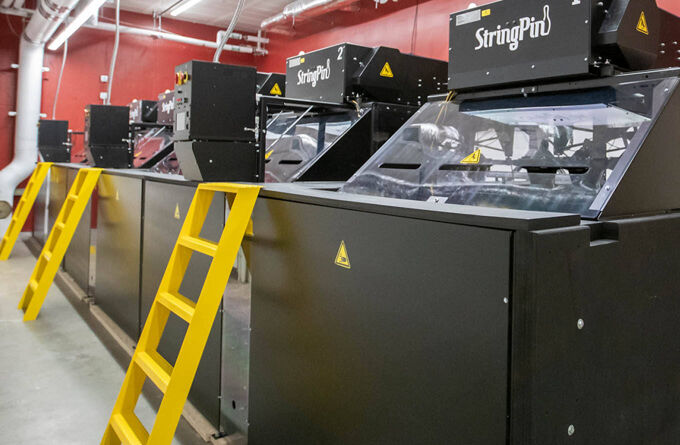 Simple to Operate
Duckpin Social StringPin is easy to operate, featuring a simple design with fewer moving parts, a touchscreen with an intuitive user-interface, and state-of-the-art safety features. It's so easy to use that any staff member can operate and maintain it.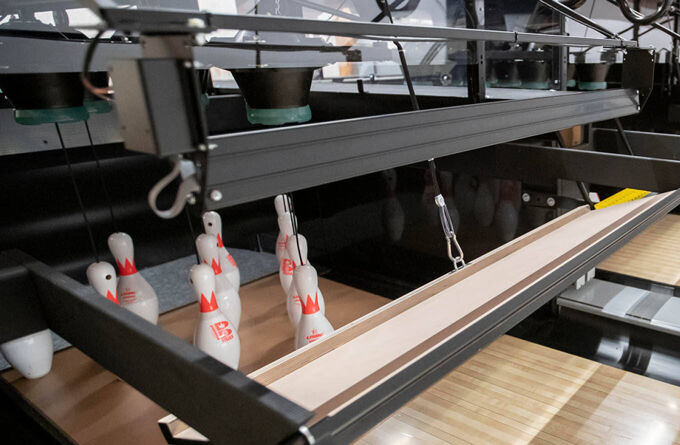 Economical
Duckpin Social StringPin lets you redeploy your mechanic to focus on other priorities. StringPin uses three-phase power and smart technology that only runs motors when needed, so it uses less energy (and costs less to run). Having fewer parts to inventory further reduces your cost of ownership.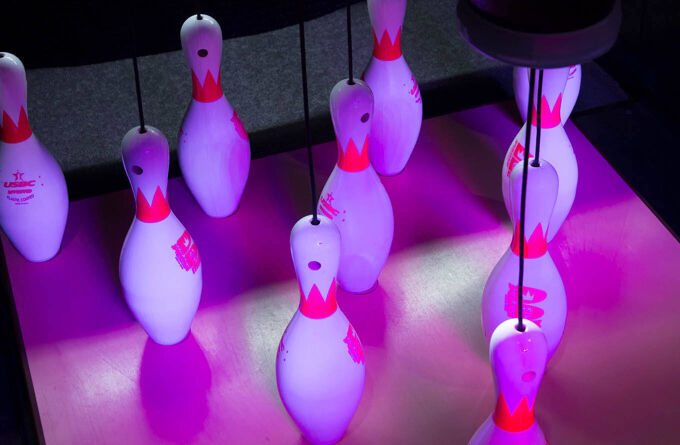 Reliable
Duckpin Social StringPin is exceptionally reliable, with a self-detangling mode that allows for less downtime. Spare parts can be easily replaced onsite.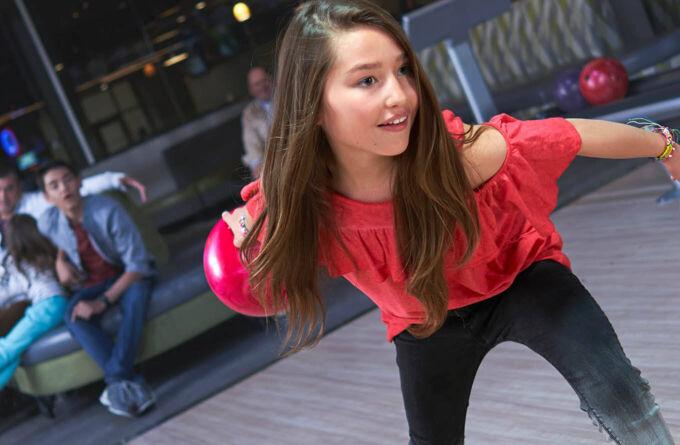 Enhanced Guest Experience
Realistic pin action and consistent scoring enhance guest satisfaction. Strings blend in with background, further contributing to an exceptional bowling experience. Brunswick's exclusive on-demand pin setting feature lets guests enjoy games and training features that require complex pin arrangements. StringPin meets International Bowling Federation specifications for sport leagues and competitive tournament play worldwide.
See Sync HORSE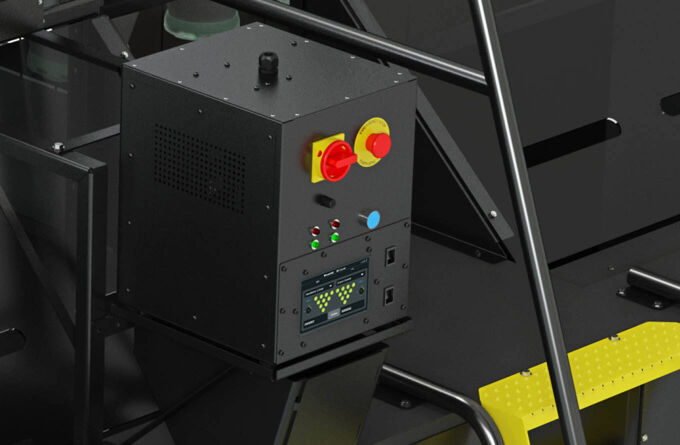 Future-Proof Technology
The 360 Controller provides real-time machine setting control and troubleshooting with a touchscreen system and user interface that's easy to use, powerful, and versatile. Seamless integration with the Sync® scoring and management system and the Brunswick Cloud take center operations and maintenance to the next level.
Read more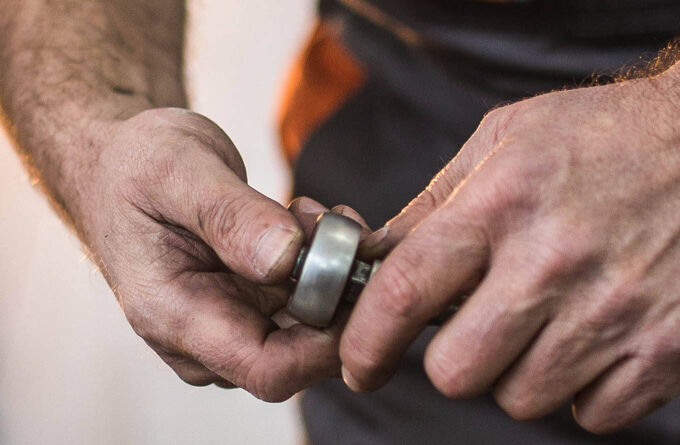 Backed by the Best in the Business
StringPin pinsetters are backed by installation, training, service and warranty from the biggest name in bowling. Brunswick products are installed by skilled, authorized installers who are provided with continuous installation training, held to stringent guidelines, and subject to random quality audits to ensure that each installation meets the industry-leading standards of Brunswick. The rock-solid Brunswick warranty provides the ultimate peace of mind.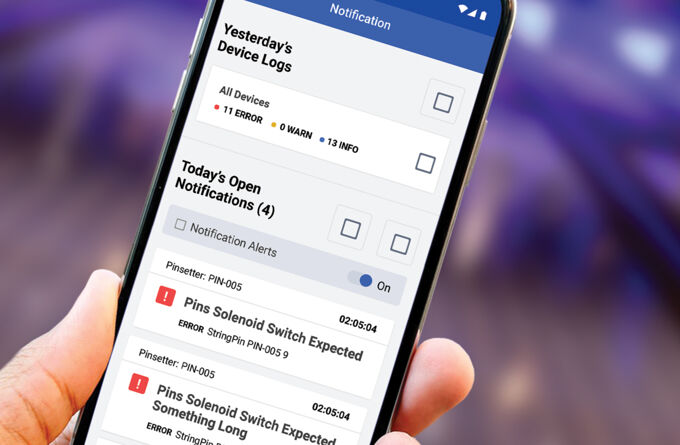 ENSURE OPTIMAL PERFORMANCE WITH PRONTO OPERATIONS APP
The Pronto operations app provides your staff with real-time pinsetter operational alerts and troubleshooting, saving time and ensuring optimal performance from your pinsetter. Cloud-based data tracking allows access to critical performance reporting from anywhere.
Related Products
4 Listings