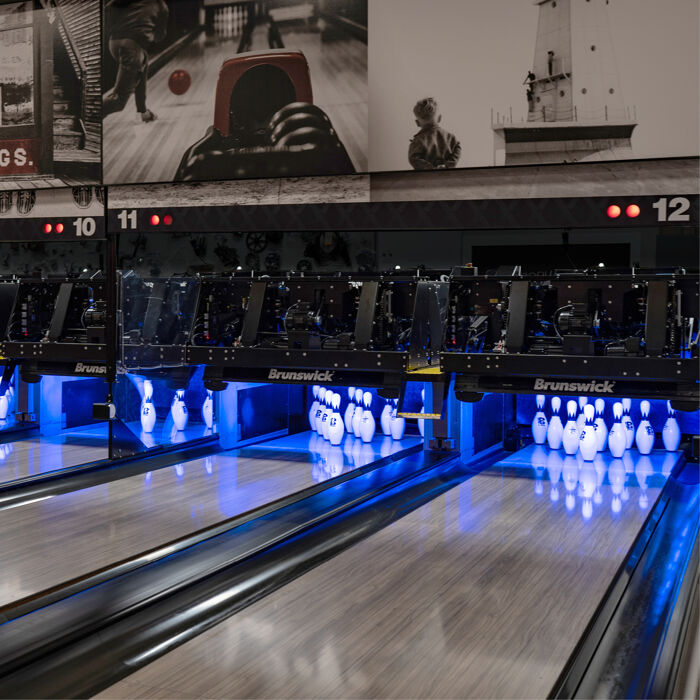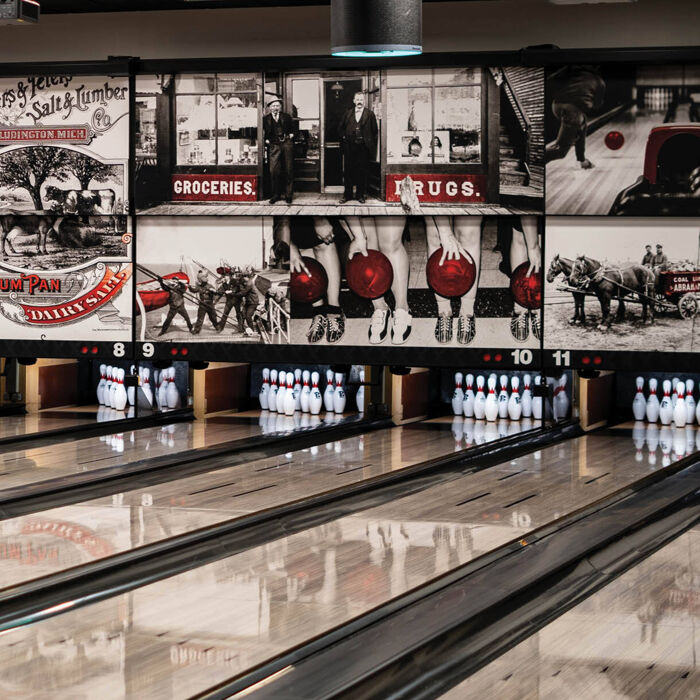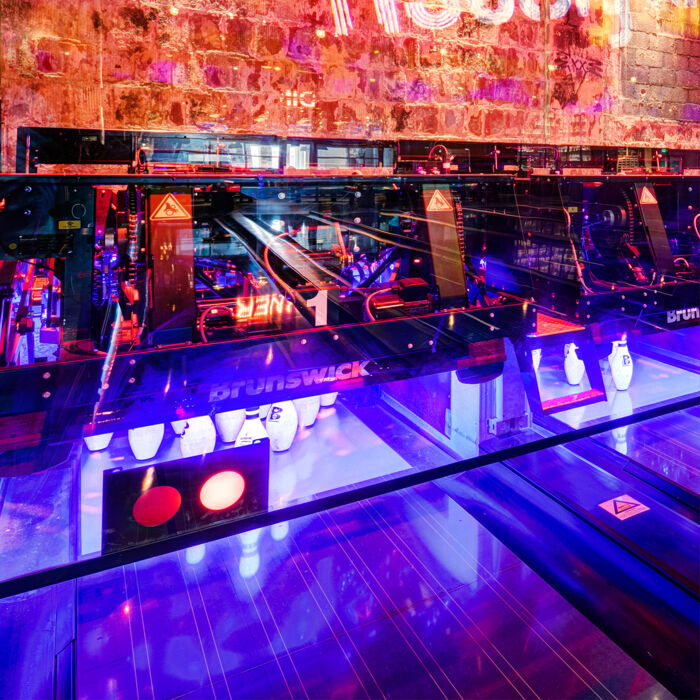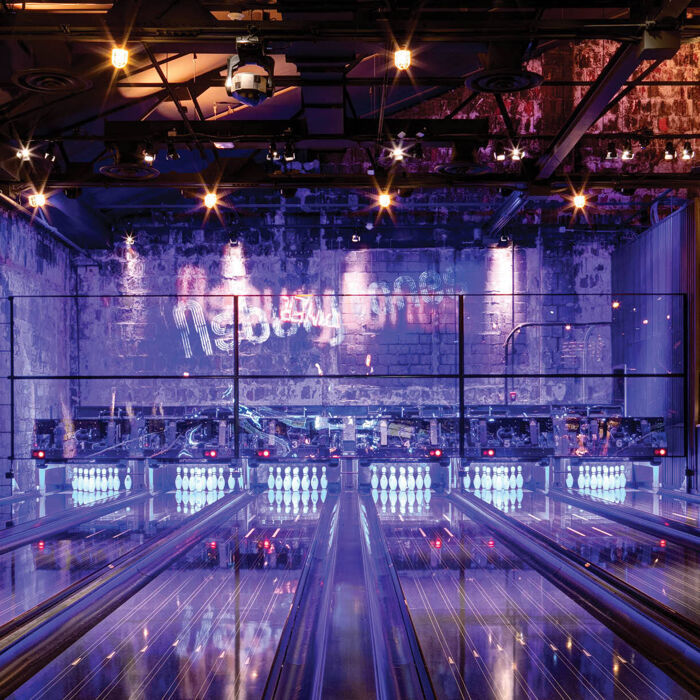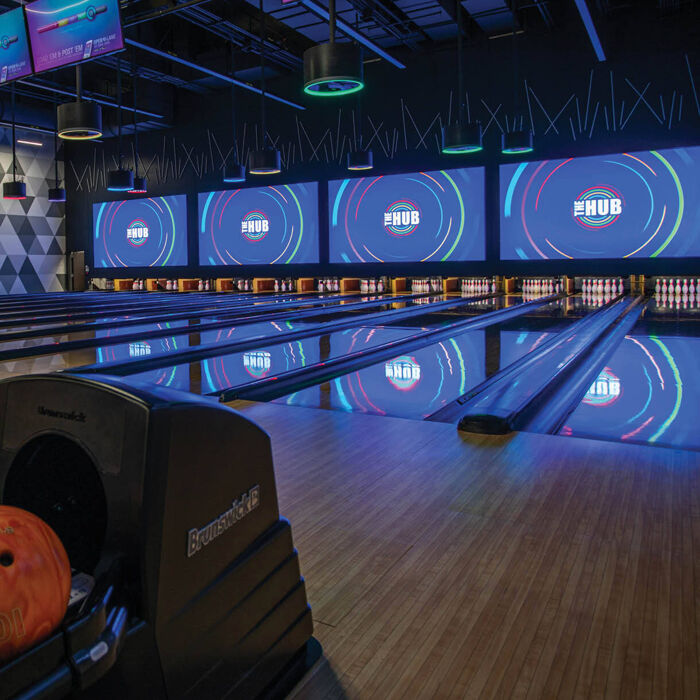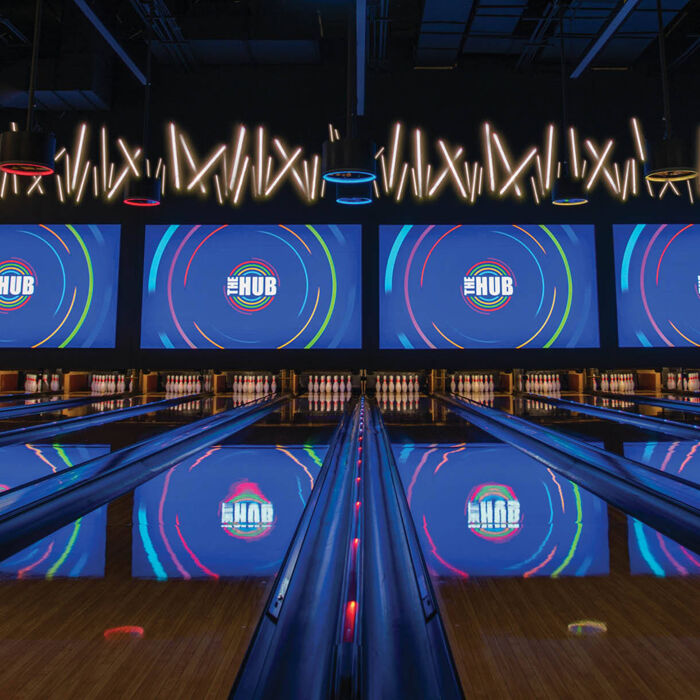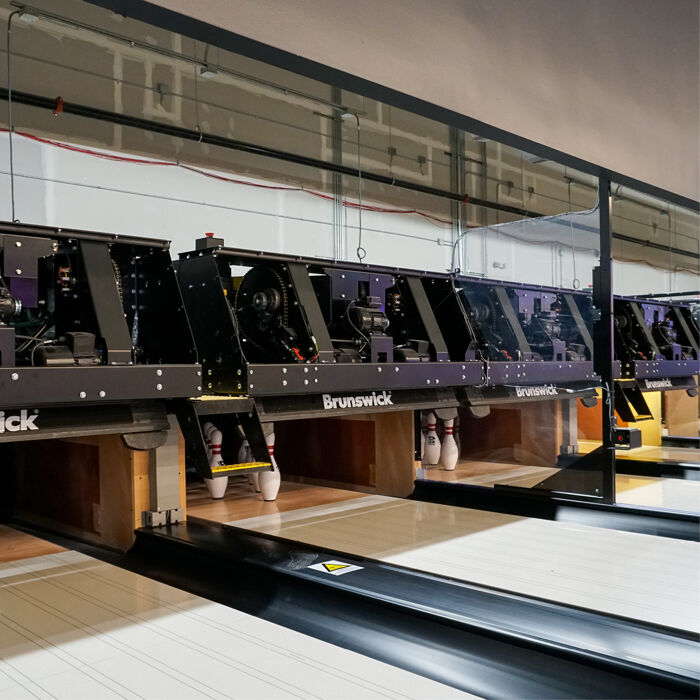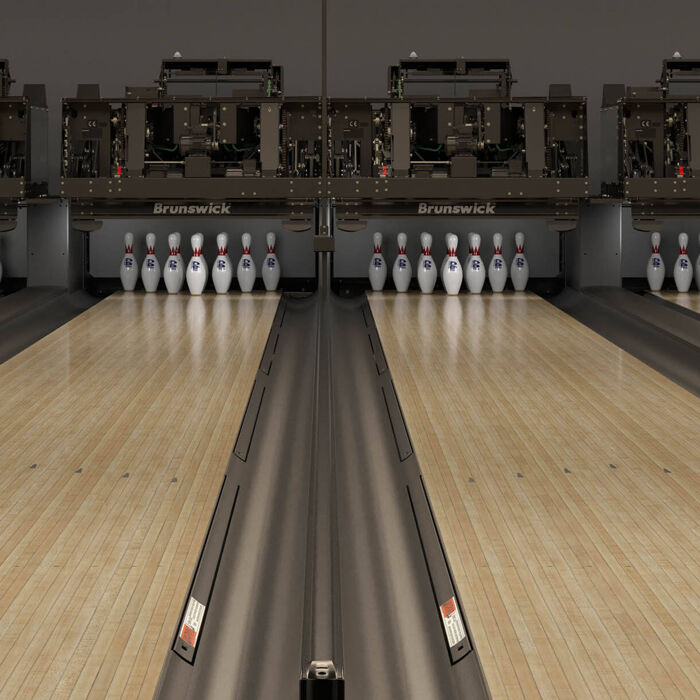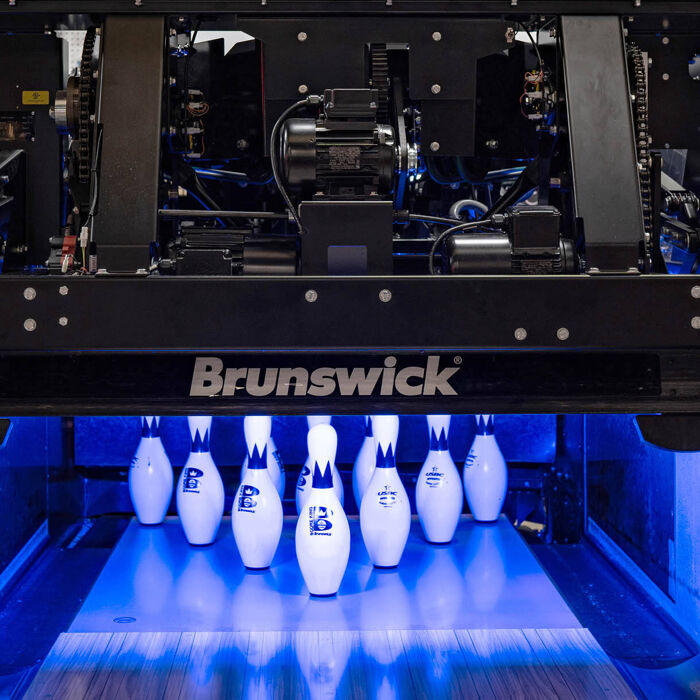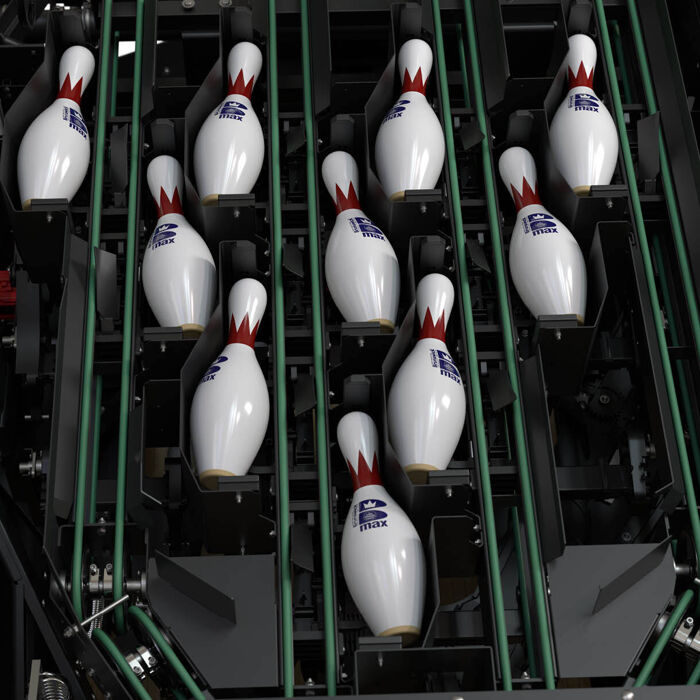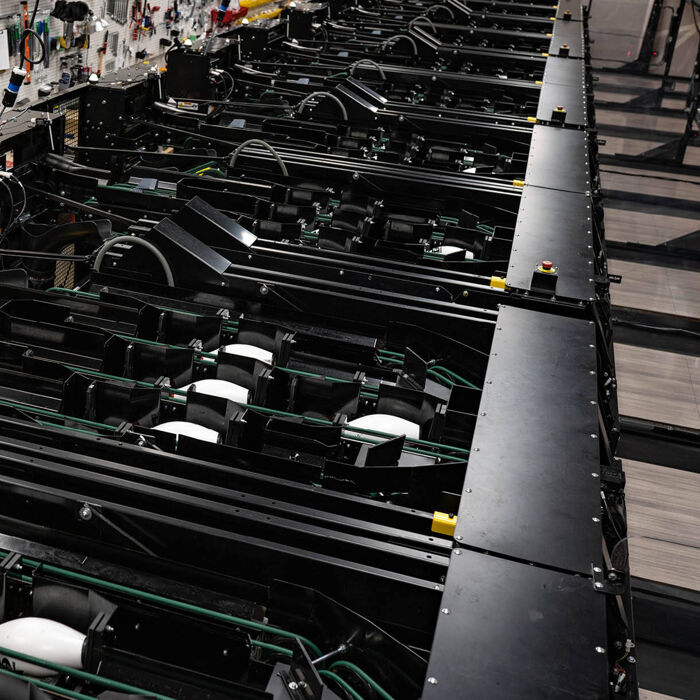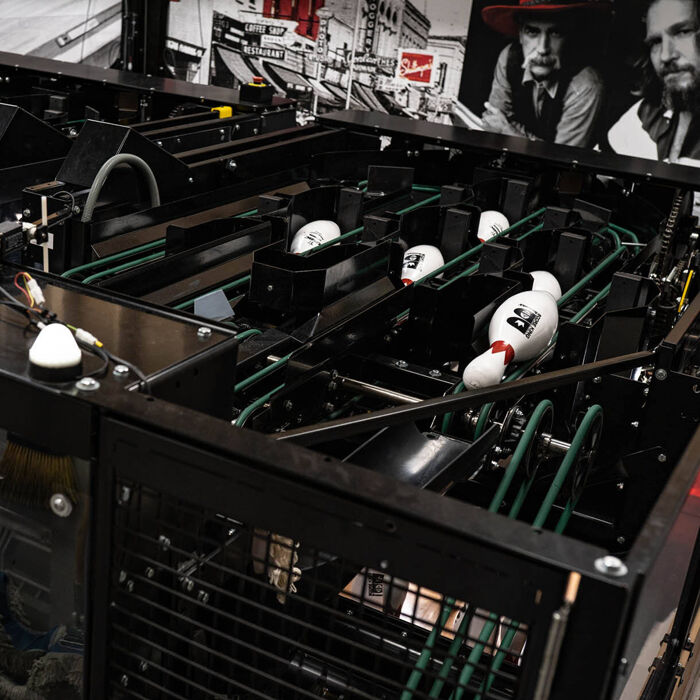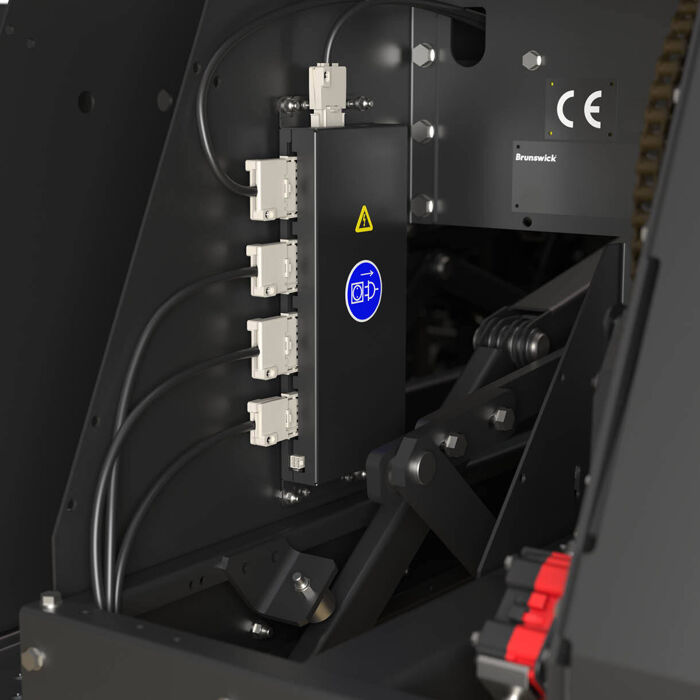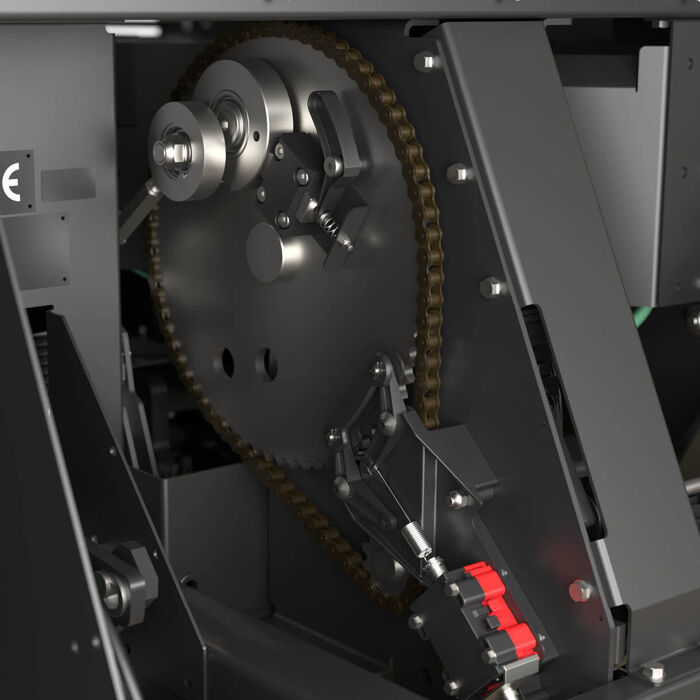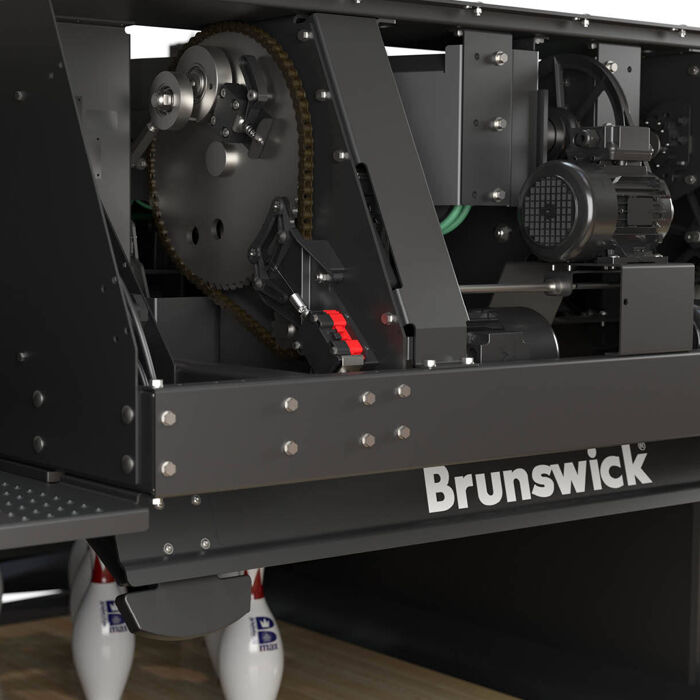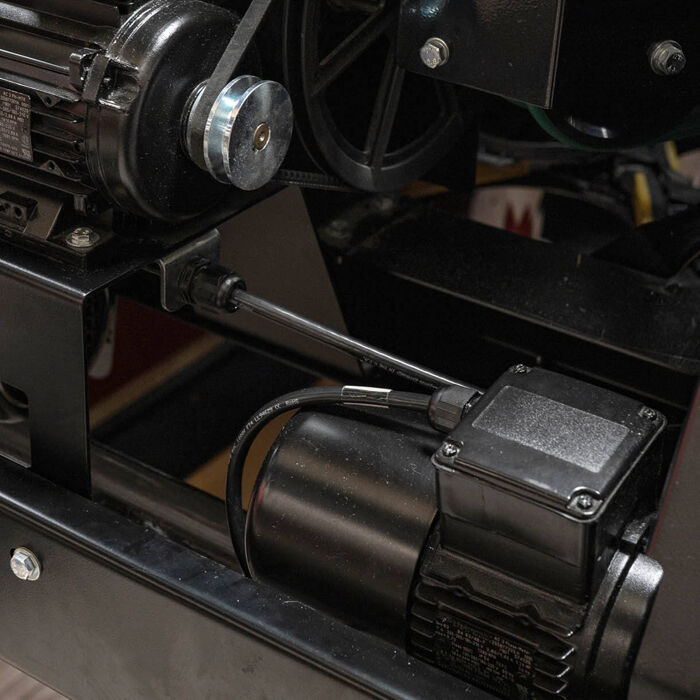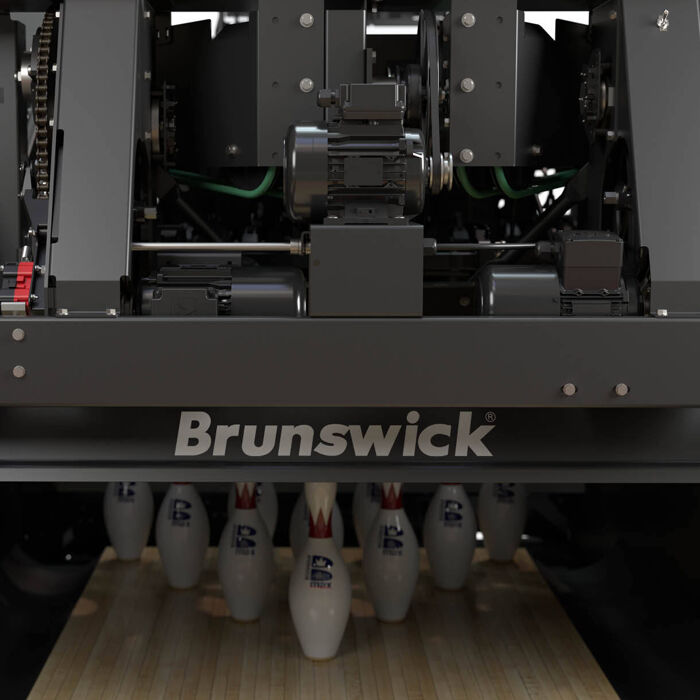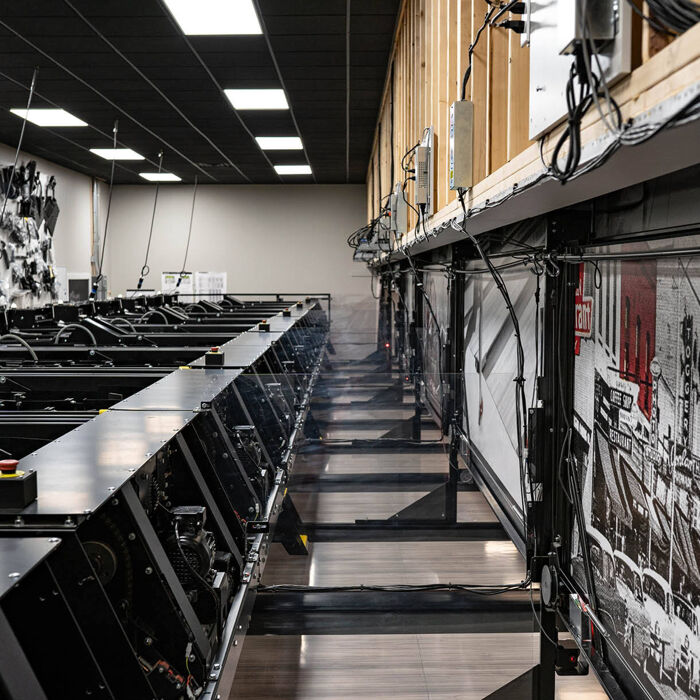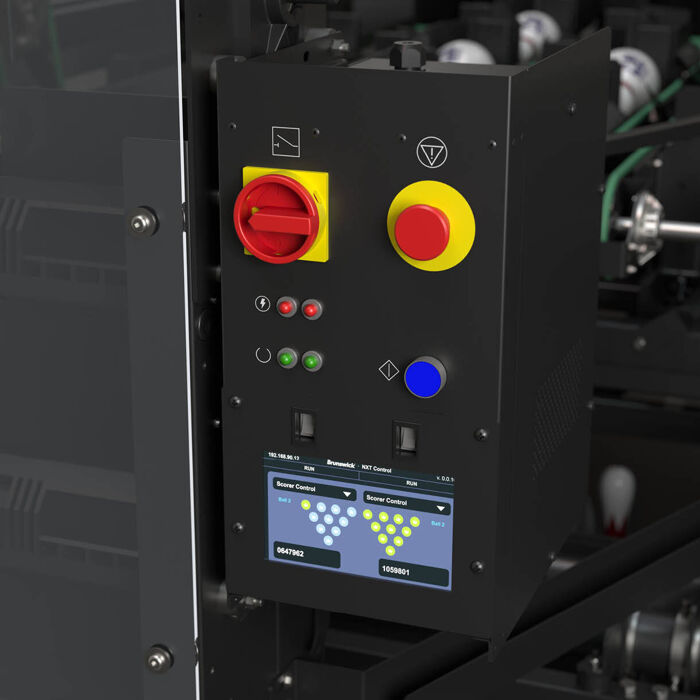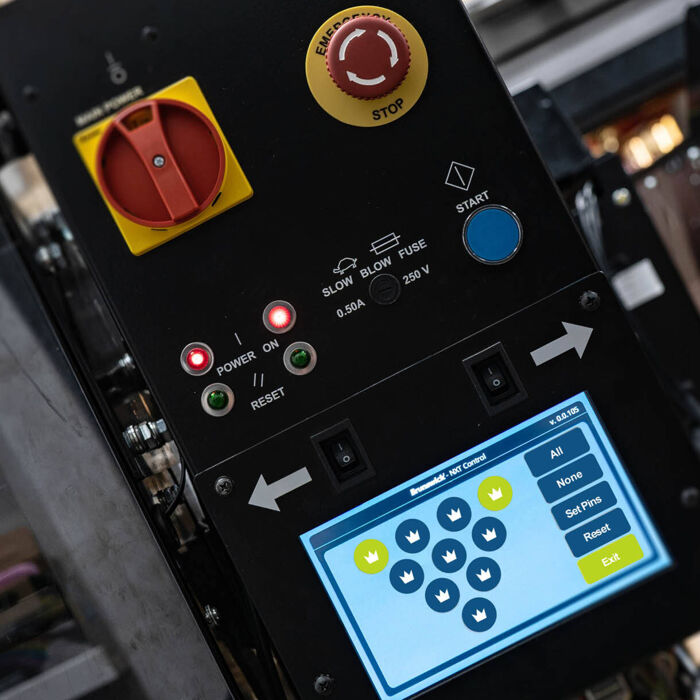 The GS NXT is the next generation of free fall GS® Series pinsetters. Brunswick's years of experience, advanced engineering expertise, and ability to integrate the latest technology have culminated in the most forward-thinking pinsetter ever designed.
We set more than pins. We set standards.
Brunswick pinsetters have long set the standard for performance and reliability. With every subsequent evolution of GS pinsetters Brunswick has improved on the series' proven features, and the GS NXT is no exception. The GS NXT delivers all the advantages of GS Series pinsetters, with improvements designed to reduce labor requirements, enhance the guest experience, reduce cost of ownership, and provide peace of mind. The Brunswick GS NXT is the only free-fall pinsetter powered by technology that's capable of growing with your center's evolving business needs.
Easy to Learn. Simple to Maintain.
The GS NXT provides improved access to all motors and drivetrain from the lane surface for ease of maintenance and improved safety. It's easily serviceable by staff who aren't career-long bowling mechanics, with integrated self-diagnostics and easy-to-read LCD displays that simplify troubleshooting. A series of unique design features and built-in safeguards protect staff and bowlers when power is on while allowing maintenance personnel to view all parts of the machine, system operations, and diagnostics. Reduced machine height (by 25%) provides increased versatility.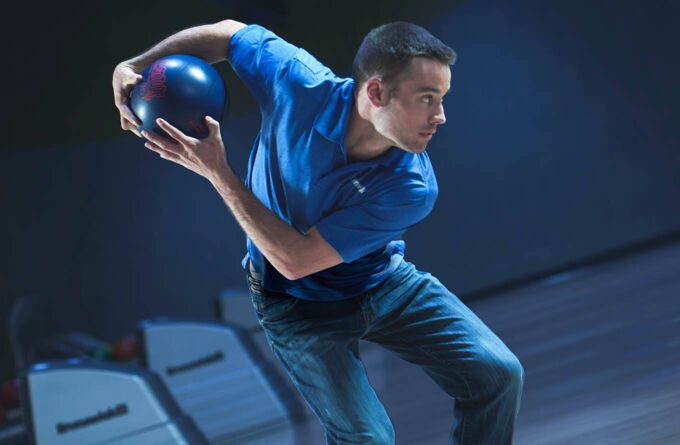 Enhanced Guest Experience
Brunswick leads the industry in helping centers provide an elevated guest experience. The GS NXT features enhanced sound dampening for noise reduction and offers consistent scoring in any lighting environment. On-demand pinsetter control allows for practice and unique games. And the industry's leading FPS rating means fewer disruptions in play.
Explore Sync MyShot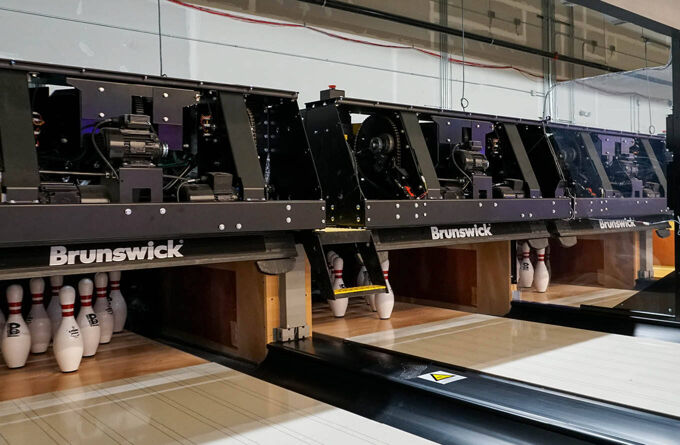 Unsurpassed Reliability
It's no surprise that more than 90% of Las Vegas lanes, the world's highest lineage centers, choose the legendary reliability and performance of Brunswick GS Series pinsetters—the undisputed frames-per-stop champion and most reliable pinsetters ever. Unlike other pinsetters that use cameras for scoring information, GS NXT's mechanical scoring ensures that bowlers' scores are always accurate. The GS scoring technology is so dependable it earned Brunswick the designation of Exclusive Pinsetter Provider for the USBC Open Championship.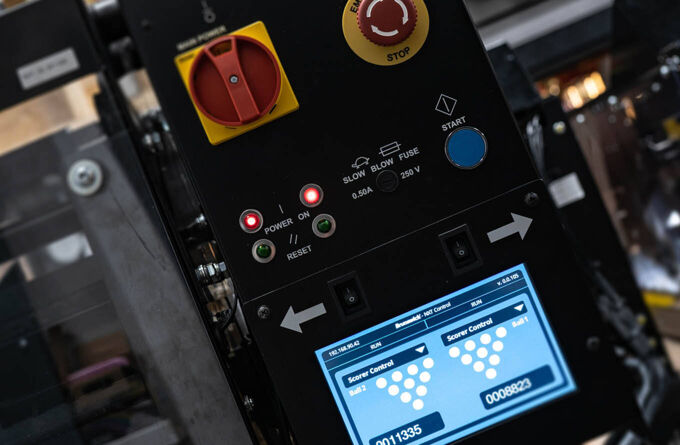 Future-Proof Technology
The 360 Controller provides real-time machine setting control and troubleshooting with a touchscreen system and user interface that's easy to use, powerful, and versatile. Seamless integration with the Sync® scoring and management system and the Brunswick Cloud take center operations and maintenance to the next level.
Discover 360 Controller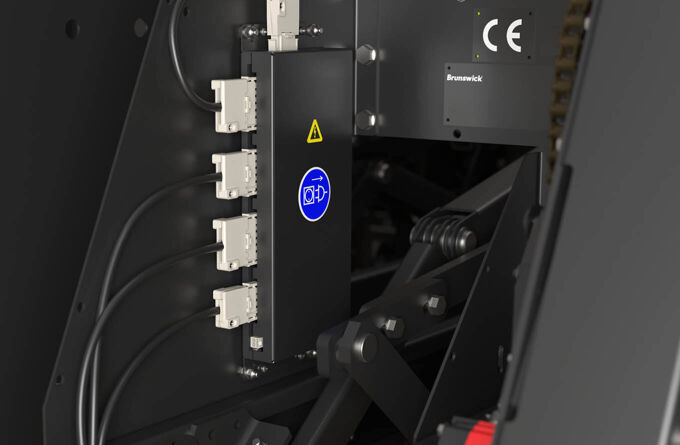 Extreme Efficiency
GS NXT delivers an even lower cost of ownership by further reducing labor requirements, parts, and energy consumption. The GS NXT is 29% more energy efficient than our previous pinsetters, with a refined pin flow and loading process that allows for faster cycle time and less wear on pins. Because the GS NXT runs on three-phase (commercial grade) power, it can accommodate higher quality, more efficient motors and only requires one source to power two pinsetters. Innovative technology runs the ball accelerator motor and pinsetter only when needed, extending the life expectancy of the motors and reducing power usage (and costs).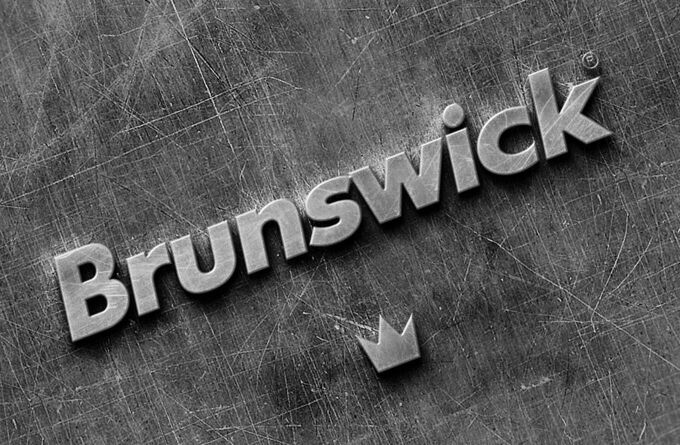 Backed by the Best in the Business
GS NXT pinsetters are backed by installation, training, service, and warranty from the biggest name in bowling. Brunswick products are installed by skilled, authorized installers who are provided with continuous installation training, held to stringent guidelines, and subject to random quality audits to ensure that each installation meets the industry-leading standards of Brunswick. The rock-solid Brunswick warranty provides the ultimate peace of mind.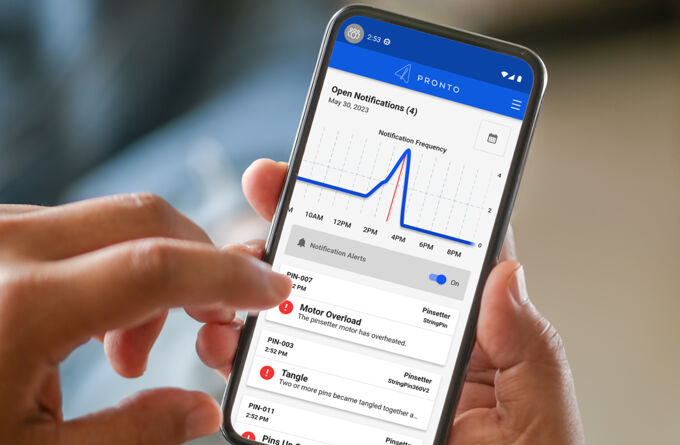 ENSURE OPTIMAL PERFORMANCE WITH PRONTO OPERATIONS APP
The Pronto operations app provides your staff with real-time pinsetter operational alerts and troubleshooting, saving time and ensuring optimal performance from your pinsetter. Cloud-based data tracking allows access to critical performance reporting from anywhere.
Explore Pronto
Certified Pinsetter Service Programs
Ensure a seamless bowling experience with our expert maintenance and repair solutions tailored for commercial and residential/small centers. Click below for more info on the perfect package for your needs.
Residential or Small Centers
For GS-Series and String Pinsetters
Residential or Small Centers (6 or fewer lanes)

Residential Program Details
Related Products
5 Listings